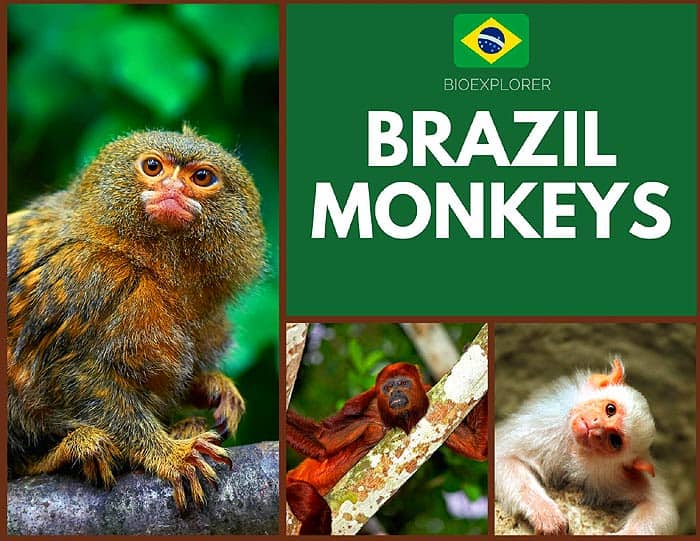 Brazil Monkeys: Brazil, officially known as the Federative Republic of Brazil, is a South American nation infamous for its immense cultural diversity, beautiful architecture, and breathtaking natural environment.
Containing about 60% of the Amazon Rainforest, Brazil is widely considered to be the most biodiverse country in the world, with its thousands of native wildlife species[1].
Mainly, Brazil is home to 131 species of Old-World and New-World monkeys, with 83 being endemic to the country. Some common examples of these species that only reside in Brazil include the red-handed howler monkey (Alouatta belzebul), the buffy-headed marmoset (Callithrix flaviceps), and the crested capuchin (Sapajus robustus).
Despite the efforts that have been taken to help protect the wildlife of Brazil, monkeys, as well as other species, are still being threatened with extinction due to habitat loss caused by deforestation, poaching, and other human-rooted issues[2].
Additionally, it should be noted that in light of the global monkeypox epidemic, some Brazilians have taken up attacking and poisoning monkeys in an attempt to limit the spread of the disease[3].
However, the World Health Organization (WHO) has strongly advised against doing this since monkeys (or any primate for that matter) have nothing to do with the current outbreak; on top of that, most of the transmissions of the virus have occurred because of close contact between humans themselves.
Brazilian Monkeys
Here are the different types of monkeys endemic to Brazil.

Cite This Page