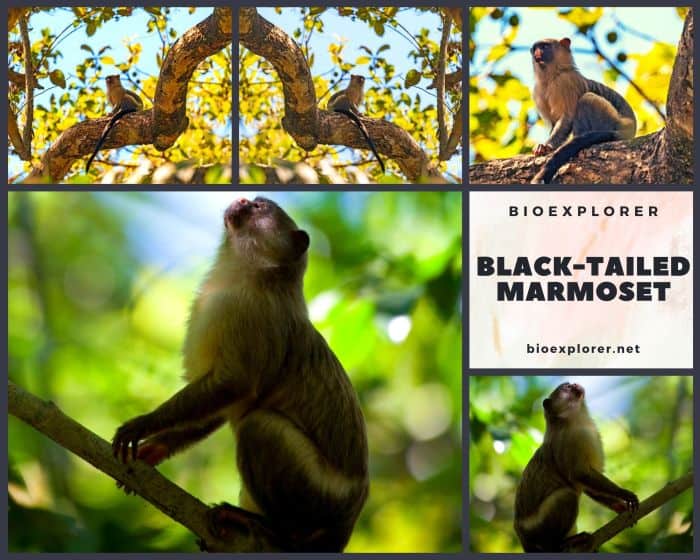 | | | | | |
| --- | --- | --- | --- | --- |
| Animalia | Primates | Callitrichidae | Mico | Mico melanurus |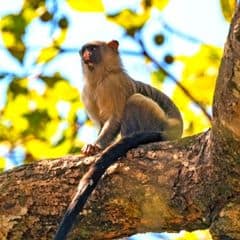 Common Name: Black-tailed Marmoset
Taxonomy Classification Year: 1812
Monkey Size: 18 to 28 cm (7.1 to 11.02 in)
Skin Color(s): Dark brown
Habitat: Rainforest
Diet: Omnivorous
Native Countries: Brazil, Bolivia, Paraguay

Black-tailed Marmoset Distribution

Black-Tailed Marmoset Characteristics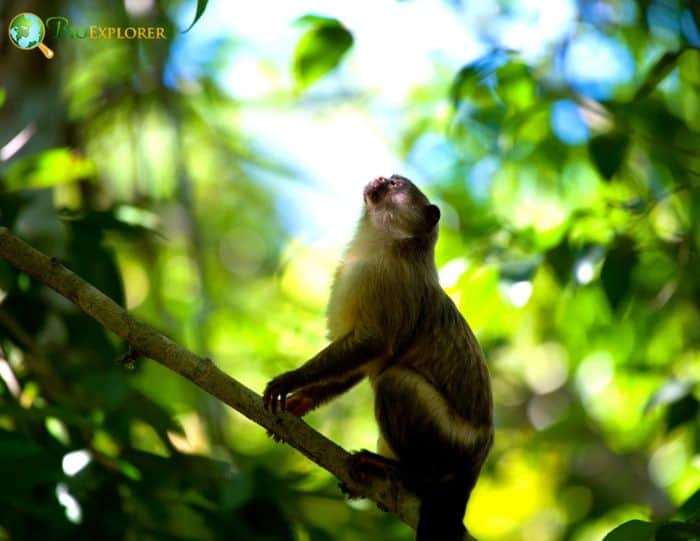 The black-tailed marmoset[1] is a New-World monkey species native to central South America. It is distributed from south-central Amazonia in Brazil to the Chaco far north of Paraguay. This marmoset is dark brown in color with lighter foreparts and a black tail. Unlike many relatives, it has a distinctive yellow-white or white stripe running down its thigh. Its ears are bare, flesh-colored, and stand out against the fur.

Black-Tailed Marmoset Facts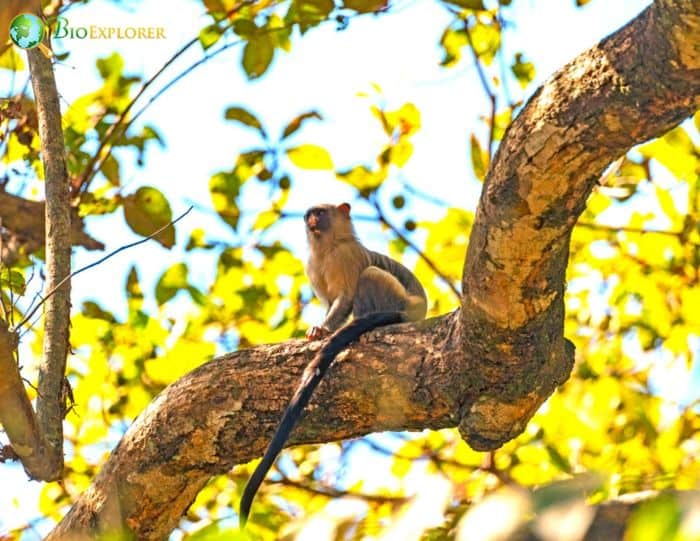 Black-tailed marmosets are arboreal and diurnal, using their claws for tree climbing. These south American primates spend the night in tree hollows or very dense vegetation.
They live together in small groups, marking their territory with scent glands and repelling intruders with cries or facial expressions that include guarded lips and lowered eyebrows.
Their diet consists primarily of tree sap. But, to a lesser extent, they feed on insects, bird eggs, fruit, and small vertebrates.
As with many Callitrichians, the father and other group members are involved in rearing the offspring.
It's the southernmost member of the Mico genus and the only species with most of its range outside the Amazon.

Cite This Page