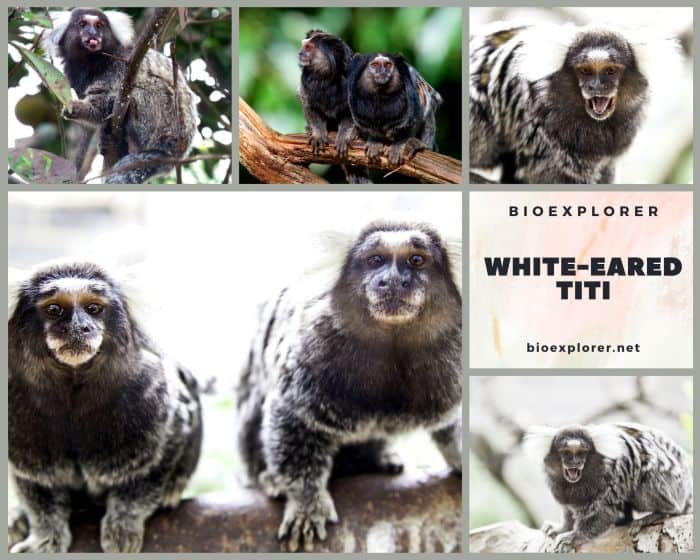 | | | | | |
| --- | --- | --- | --- | --- |
| Animalia | Primates | Pitheciidae | Plecturocebus | Plecturocebus donacophilus |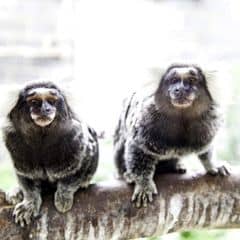 Common Name: White-eared Titi
Taxonomy Classification Year: 1836
Monkey Size: 31.1 to 34 cm (12.2 to 13 in)
Skin Color(s): Orange-brownish
Habitat: Forest, rainforest
Diet: Omnivorous
Native Countries: Brazil

White-eared Titi Distribution

White-eared Titi Characteristics
The white-eared Titi[1], Plecturocebus donacophilus, also known as the Bolivian gray Titi or Bolivian Titi, is a marmoset species, a New World monkey endemic to eastern Bolivia and a region of western Brazil.
The species has a range extending east of the Manique River in Beni Department, Bolivia, south to Rondônia in Brazil.
A plush fur coat almost covers this Titi monkey's body. Throughout this dense gray coat, nature has painted each hair with her brush in alternating light and dark bands of orange-brown flecks.
The resulting striped look, known as "agouti" rivals the high-end dyeing process offered by any fancy salon.
It's also a necessary adaptation, scientifically called "cryptic coloring", which allows monkeys to blend into their environment to evade predators.
Tufts of white fur adorn the ears of the common Titi, giving this monkey its nickname, the white-eared Titi.
The long, impressive tail is light gray below and darker gray above; it becomes grayer as the monkey ages.
A subtle yet expressive face with a barely noticeable underbite is characterized by a mustachioed gray muzzle and world-judging brown eyes.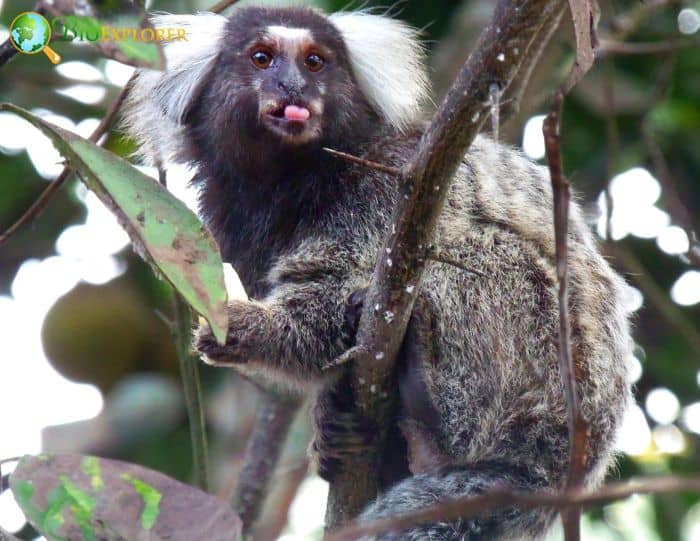 White-Eared Titi Facts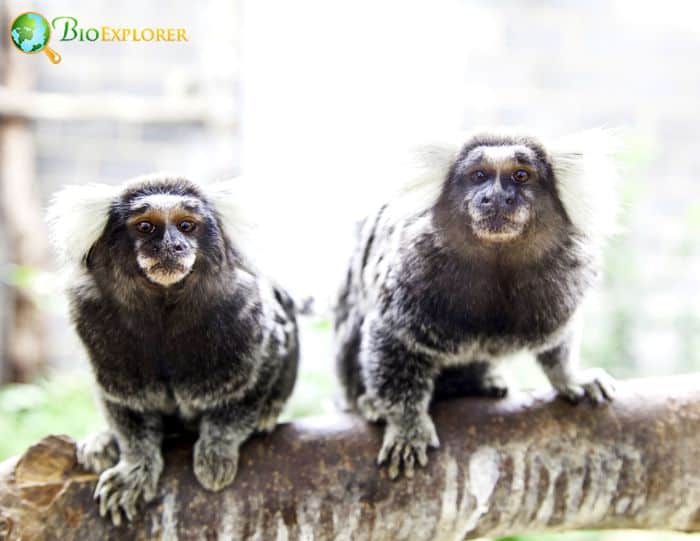 White-eared titi monkeys live in small family groups of 2-7 members, usually consisting of a bonded adult pair and their young.
Male species seem to exercise some leadership authority in family groups; however, there is no apparent dominance hierarchy between the sexes or individuals.
These Titis are diurnal (active during the day) and arboreal (they spend their lives in trees and rarely descend to the ground).
They travel primarily four-legged (on all four limbs) through the forest's undergrowth, climbing from branch to branch. Its tail never touches the support the monkeys sit on.
Although they share their habitat with other New World Monkeys (tamarins, marmosets, capuchin monkeys, squirrel monkeys, howler monkeys, owl monkeys, spider monkeys, and woolly monkeys), white-eared Titi prefers their own company.

Cite This Page