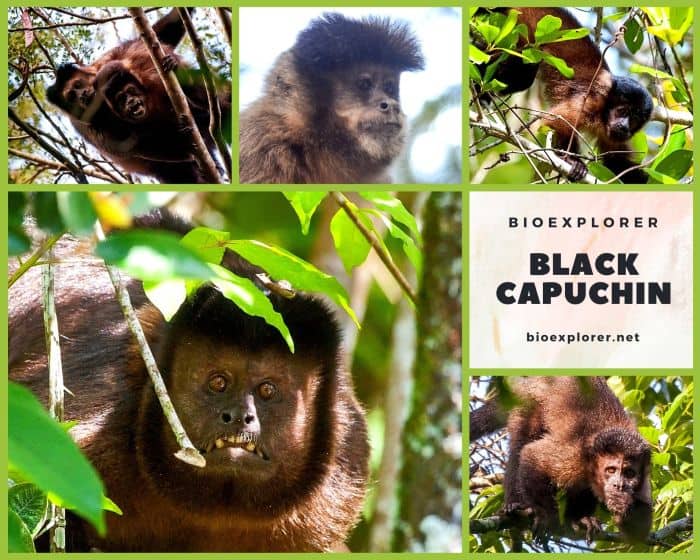 | | | | | |
| --- | --- | --- | --- | --- |
| Animalia | Primates | Cebidae | Sapajus | Sapajus nigritus |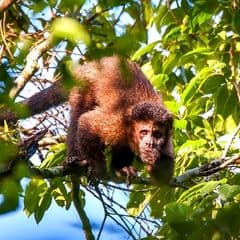 Common Name: Black capuchin
Taxonomy Classification Year: 1809
Monkey Size: 32 to 55 cm (12.60 to 21.65 inches)
Skin Color(s): Black
Habitat: Rainforest, forest
Diet: Omnivorous
Native Countries: Brazil, Argentina

Black capuchin Distribution

Black Capuchin Characteristics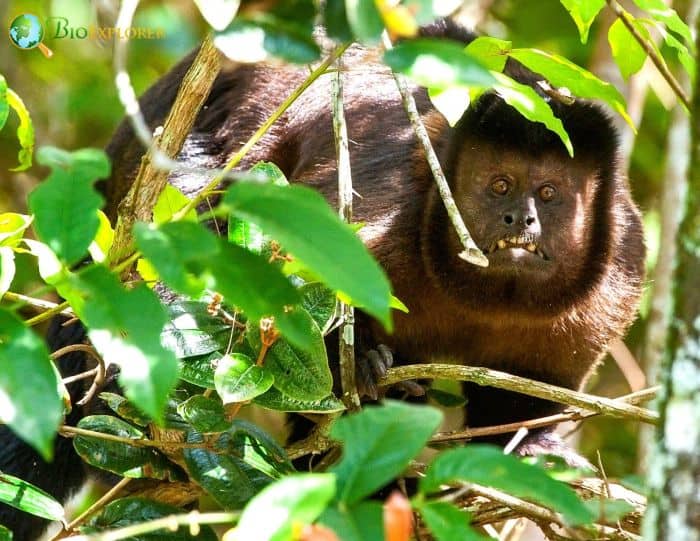 The black capuchin[1], also called the black-horned capuchin, is a capuchin monkey native to the Atlantic rainforest of southeastern Brazil and extreme northeastern Argentina.
The black capuchin gets its name from two distinct patches of black fur on its head.
The fur on its back is black and dark brown, while its belly is lighter.
On the face, this species has white pelage around the cheeks with black fur on the sides of the face.
Like all capuchin species, Sapajus nigritus has a prehensile tail for grasping twigs and branches and navigating through the forest.

Black Capuchin Facts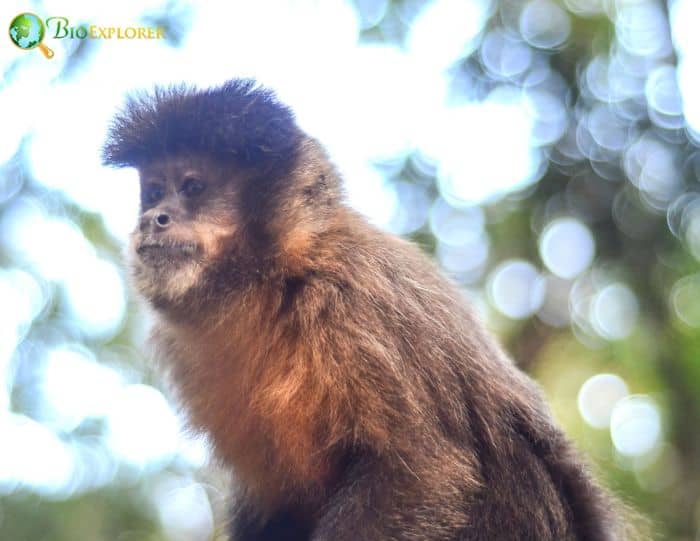 The black capuchin was originally called Cebus nigritus or Cebus apella nigritus. Although this has changed, many sources still name the black capuchin as part of the Cebus genus.
This social animal likes to live in groups, typically between 6 and 20 members, and is hierarchical.
Black capuchins are color blind, but this enables them to overcome the hassle of finding camouflaged insects and other defensive tactics prey use, such as mimicry.
This species can use tools and hands to shell fruit and access sheltered, shelled nuts.
In captivity, the black-horned capuchin's average lifespan varies between 40 and 50 years. In the wild, the average lifespan of a black capuchin is about 30 years.

Cite This Page