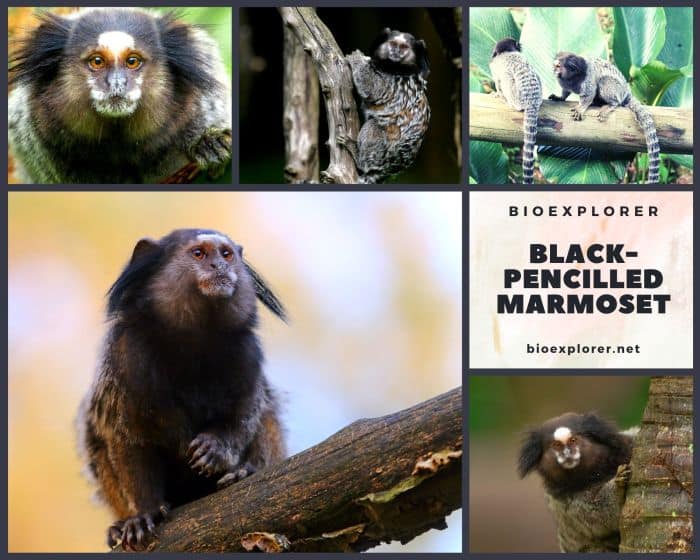 | | | | | |
| --- | --- | --- | --- | --- |
| Animalia | Primates | Callitrichidae | Callithrix | Callithrix penicillata |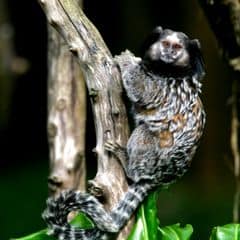 Common Name: black-pencilled marmoset
Taxonomy Classification Year: 1812
Monkey Size: 22.86 to 27.94 cm (9.00 to 11.00 in)
Skin Color(s): Gray
Habitat: Rainforest
Diet: Omnivorous
Native Countries: Brazil

Black-pencilled Marmoset Distribution

Black-Tufted Marmoset Characteristics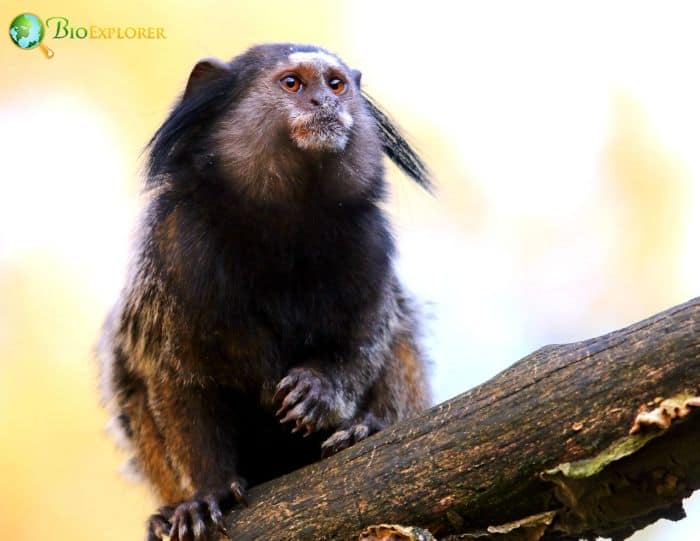 The black-tufted marmoset[1], also called the Black-pencilled marmosets or Mico-estrela in Portuguese is a type of New-World monkey. They live mainly in the neotropical gallery forests of the central Brazilian plateau.
Typically, black-tufted marmosets have a few sparse white facial hairs with a black or dark brown head.
The upper body and limbs are gray, and the rump is typically black. The underside of the marmoset is black with a gray belly.
The tail is ringed in black and white and non-prehensile but mainly used for balance.
They are distinguished by the black tufts around their ears. Black-tufted marmosets do not have opposable thumbs, and their nails resemble claws.

What Do Black-pencilled Marmosets Eat?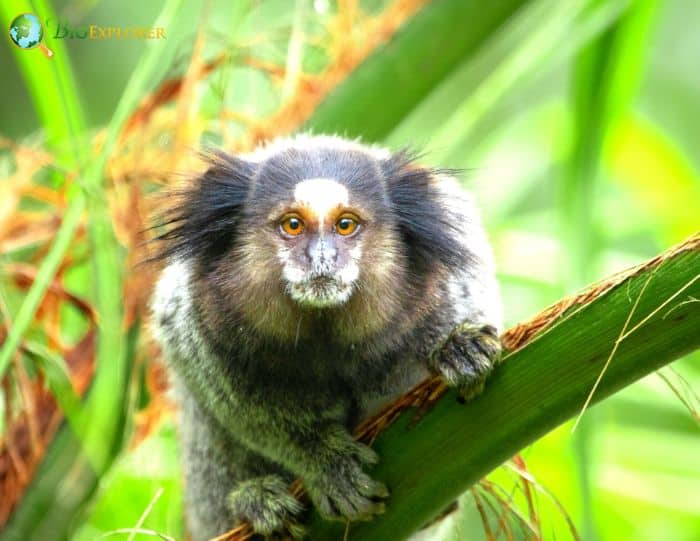 This Brazilian primate consumes Queen Palm (Syagrus romanzoffiana), Abas (Psidium guajava), Black Mulberry (Morus nigra) and Cattley Guava (Psidium cattleianum) in the wild. [¶].

Black-Tufted Marmoset Facts
Typically found in Tropical Rainforests, this marmoset lives an arboreal life high in the trees but below the canopy.
Black-tufted marmosets are monogamous and generally live in family groups consisting of the breeding pair and their young.
Although these marmosets live in small family groups, they are believed to share their food source, tree sap, with other groups of marmosets.
Also, they appear to be migratory, sometimes moving in relation to dry or wet seasons.
The black-tufted marmoset's diet primarily consists of tree sap, which it obtains by chewing the bark with its long lower incisors.

Cite This Page