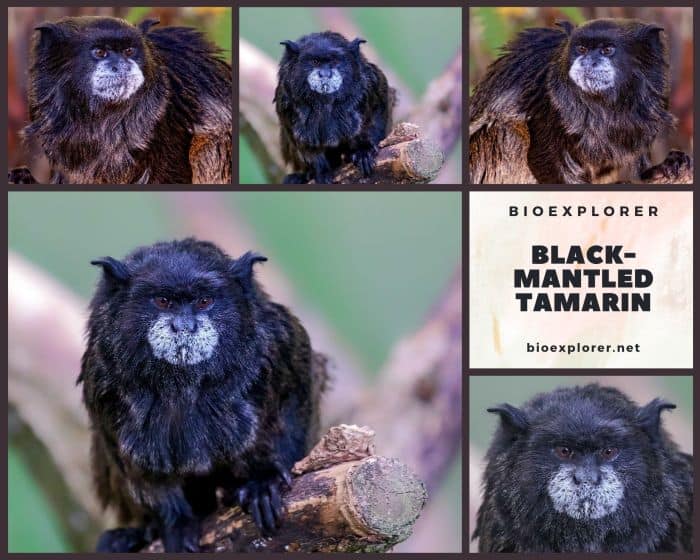 | | | | | |
| --- | --- | --- | --- | --- |
| Animalia | Primates | Callitrichidae | Leontocebus | Leontocebus nigricollis |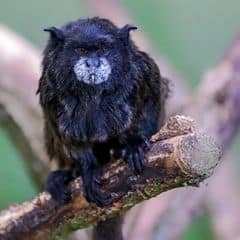 Common Name: Black-mantled Tamarin
Taxonomy Classification Year: 1823
Monkey Size: 22 to 22.6 cm (8.66 to 8.90 in)
Skin Color(s): Black
Habitat: Forest, rainforest
Diet: Omnivorous
Native Countries: Brazil, Colombia, Peru, Ecuador

Black-mantled Tamarin Distribution

Black-mantled Tamarin Characteristics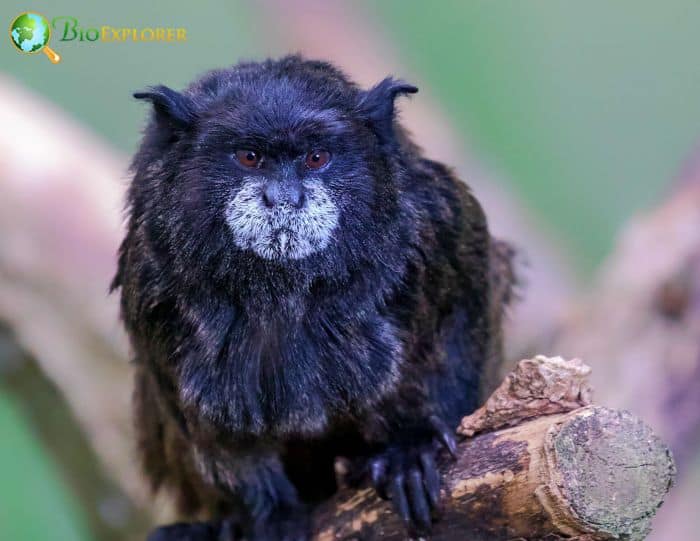 The black-mantled tamarin[1] is a saddleback tamarin native to northwestern Amazonia in far western Brazil, eastern Ecuador, southeastern Colombia, and northeastern Peru.
These South American tamarins have a black coat extending from their heads to the middle of their backs, fading to a reddish hue.
The feet, hands, and tail are all black. They have hairless ears and whitish fur around the snout.
Black-mantled tamarin that lives west of the Iquitos River differs from those that live east.
West of Iquitos, they have blackish-gray olive forequarters, while the lower half is blackish-olive yellow.
The tail length is between 356 and 361 mm, almost twice the length of the body. And the females weigh around 480g, which is 10g more than the males.

Black-Mantled Tamarin Facts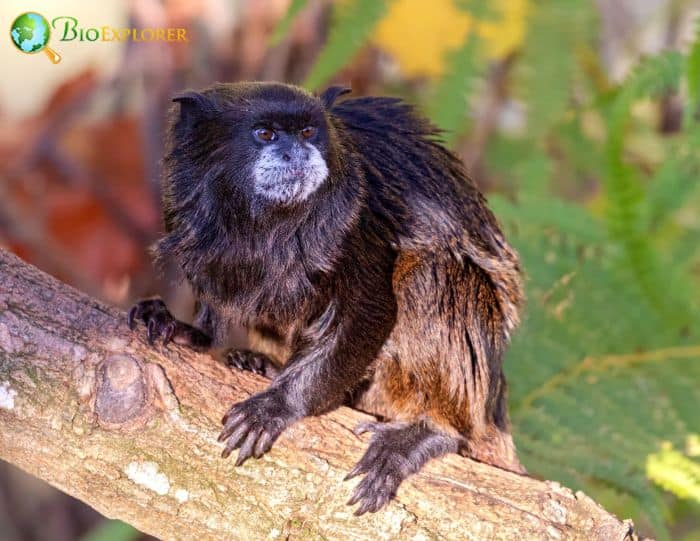 Leontocebus nigricollis live in small multi-male and multi-female social groups of 4 to 12 and occupy 30 to 50 hectares.
Mixed-species associations have been reported between black-mantled tamarins and saddleback tamarins. Mixed-species groups are thought to be formed to help protect themselves against predators.
Compared to other primate species, tamarins start their daily activities late in the morning, a few minutes to an hour after sunrise.
They are charismatic members of pristine rainforests, making them possibly valuable for ecotourism.
Forest destruction is the main reason Black-mantled tamarins are marked as threatened by IUCN.

Cite This Page