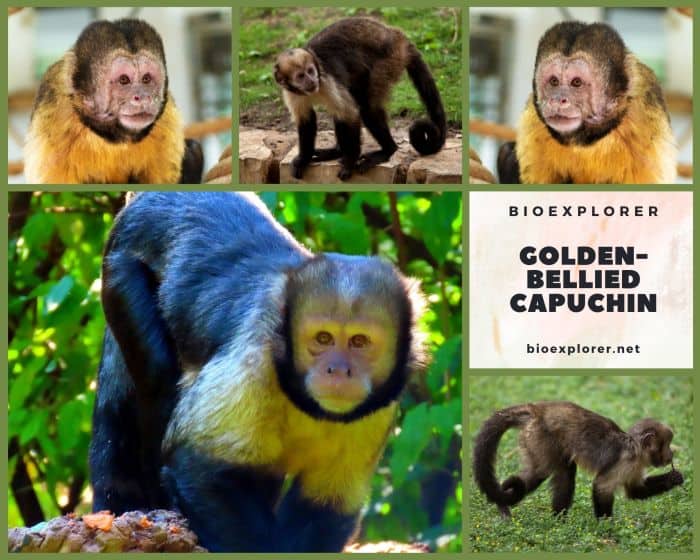 | | | | | |
| --- | --- | --- | --- | --- |
| Animalia | Primates | Cebidae | Sapajus | Sapajus xanthosternos |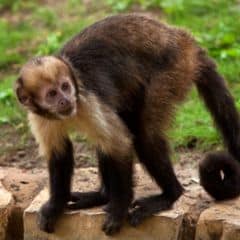 Common Name: Golden-bellied Capuchin
Taxonomy Classification Year: 1826
Monkey Size: 35 to 48.8 cm (13.78 to 19.21 in)
Skin Color(s): Light or dark brown
Habitat: Forest, rainforest
Diet: Omnivorous
Native Countries: Brazil

Golden-bellied Capuchin Distribution

Golden-Bellied Capuchin Characteristics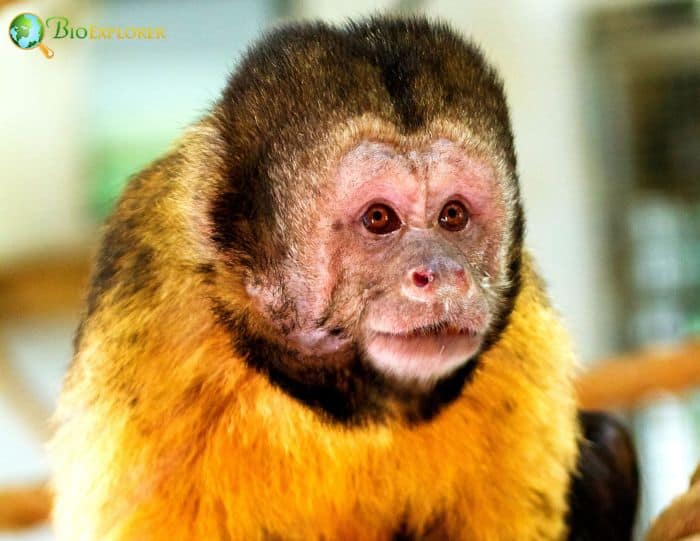 The golden-bellied capuchin[1] (Sapajus xanthosternos), also called the buff-headed or yellow-breasted capuchin is a New World monkey species.
Golden-bellied capuchins are a species of tufted capuchin. The "tuft" refers to the strands of dark hairs found along the crown of adult heads.
Two tuft formed can look like horns; juveniles do not have these tufts. Their bodies are draped in light brown or dark brown fur.
The fur is golden yellow along the shoulders and belly. The chest is the same golden yellow or golden red.
Golden-bellied capuchins have small bodies, and their faces are light in color.
The sides of their faces, hands, feet, and tail end are black.

What Do Golden-bellied Capuchins Eat?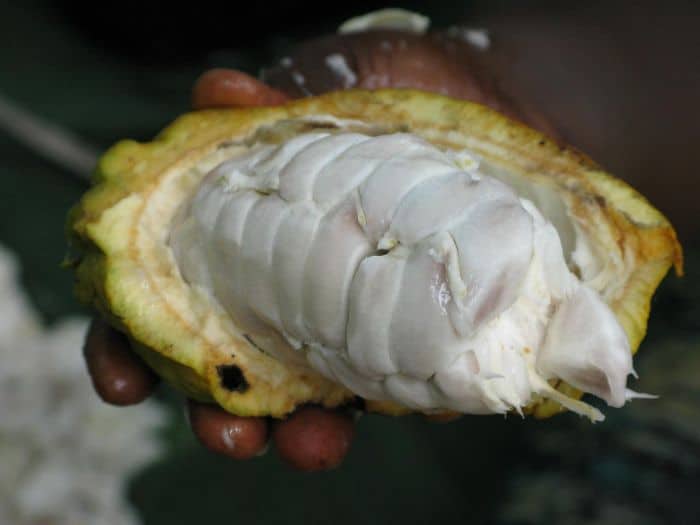 Being Omnivorous, the Golden-bellied Capuchin consumes these plant matters[¶]:
Wild Balata (Micropholis guyanensis).
Blolly (Guapira)
Vilevine (philodendron on hederaceum)
Icecreambean (Inga edulis)
Cacao (Theobroma cacao)
Johnnyberry (miconia)

Golden-Bellied Capuchin Facts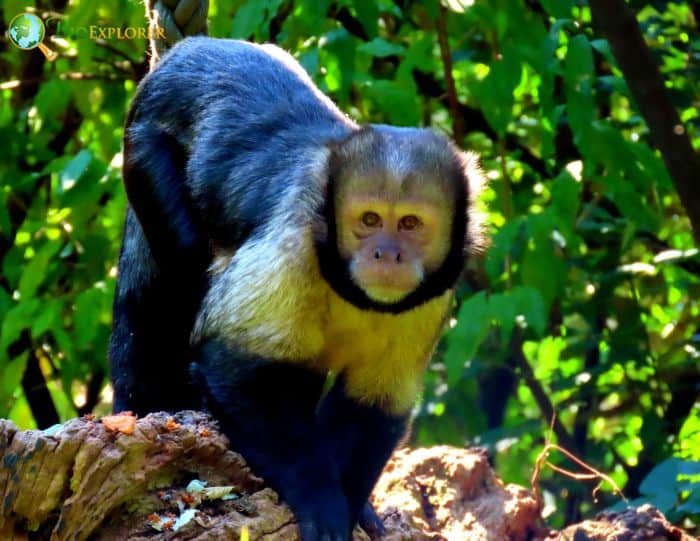 Golden-bellied capuchins live in groups of around 3 to 30 individuals with a hierarchy that determines their social status.
They spend much time grooming one another for socialization, with the alpha species receiving the most attention.
Often, they engage in "urine washing" by covering themselves with their own urine to mark their territory. This scent usually travels with them.
These monkeys communicate through short, frequent howls, similar to that of a newborn. When threatened, they emit a two-tone chirp.
Their life expectancy is about 15 to 25 years when they live in the wild. They can live much longer in captivity, up to 50 years.

Cite This Page