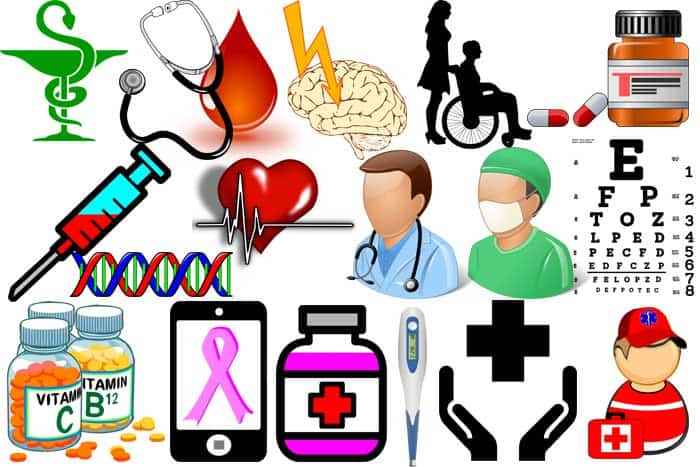 Types of Doctors: There are two significant categories of doctors, namely primary care and specialists. You will first need to see your primary care physician for an initial diagnosis when you have an ailment. If the primary doctor cannot diagnose the problem or needs further analysis, they would refer specialists.
Within the primary care realm, these are common types of doctors: family care physicians, dentists, internal medicine doctors, pediatricians, and gynecologists.
Under the specialist category, different kinds of doctors are based on a branch of medicine.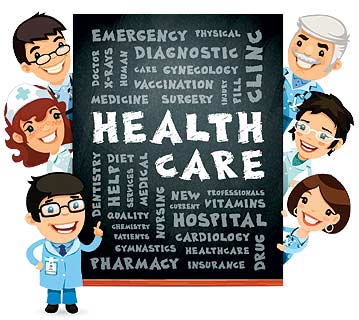 In the United States, millions of doctors serving the country in different branches of medical specialties. After finishing college, aspiring students must go through a 4-year graduate program from an accredited medical school. Then, the graduates must complete the residency training program for about 3-7 years, depending upon the specialization.
Groups of Doctors
Medical doctors (MDs or DOs) and holistic doctors are two distinct groups of healthcare professionals who play vital roles in managing various health conditions.
Trained in conventional medicine, MDs focus on diagnosing and treating diseases using evidence-based practices and pharmaceuticals.
Holistic doctors from diverse backgrounds treat patients, emphasizing the mind-body-spirit connection and using natural, non-invasive therapies. Understanding these distinctions helps patients make informed decisions about their healthcare needs.
On this page, we will explore both medical and holistic practitioners and dive into what they do within their domain expertise.
Aerospace Medicine Specialist

Aerospace Medical Practitioners have an exclusive focus on preserving the physical and mental well-being of pilots, cosmonauts, and other experts who operate in aviation. These experts appraise and regulate medical conditions that may compromise their abilities, devise proactive solutions, and extend occupational welfare and security guidance. In addition, they can provide counsel on aviation human factors and scrutinize the impact of environmental conditions on human performance.

To become an Aerospace Medicine Specialist, one must complete medical school (MD or DO), followed by a residency in preventive medicine or another primary specialty, and then a fellowship in aerospace medicine. Board certification is available through the American Board of Preventive Medicine.

Allergist

An allergist is a healthcare professional who specializes in identifying and treating asthma, inherited immunodeficiency diseases, autoimmune diseases, allergies due to animals, foods, or medications, and related diseases.

In addition to that, an allergist is also trained in determining the factors that trigger such diseases.

Anaesthesiologist

Anaesthesiologists play a major decisive role in pain management. As their name suggests, anesthesiologists are physicians trained in anesthesiology, or the science of administering anesthesia to patients during surgeries. Before (most) surgeries, anesthesia is given to relieve the pain or put them to sleep during the operation.

Pain management specialist is a medical doctor who helps patients with ongoing pain management for chronic conditions.

Pediatric Anesthesiologists specialize in providing anesthesia and pain management for children undergoing surgery or other medical procedures. They tailor anesthesia plans according to a child's unique needs and monitor the child's vital signs throughout the procedure.
Cardiothoracic Anesthesiologists provide anesthesia and pain management for patients undergoing cardiothoracic surgery, such as heart or lung operations. They collaborate with surgeons and monitor the patient's vital signs during the procedure.
Obstetric Anesthesiologists specialize in providing anesthesia and pain management for women during labor and delivery. They administer epidurals, spinal blocks, and other forms of anesthesia to ensure a comfortable and safe birth experience.
Neuroanesthesiologists provide anesthesia and pain management for neurosurgery patients, such as brain or spinal cord procedures. They collaborate with neurosurgeons and monitor the patient's neurological function during surgery.
Regional Anesthesiologists specialize in providing anesthesia to specific body regions, such as the limbs or the torso, using nerve blocks and other techniques. This allows for targeted pain relief during and after surgery.

Andrologist

An Andrologist is the male equivalent of a gynecologist; they are concerned with helping their male patients with urological, sexual, and reproductive health that are unique to men.

Interestingly, unlike gynecology, which requires plenty of medical board certification programs worldwide, andrology has no such requirements. Andrology has only been studied as a separate specialty since the late 1960s.

Cardiologist

Cardiologists are medical professionals that examine and treat illnesses associated with the cardiovascular system which includes the heart and blood vessels.They also help their patients learn about their risk factors for heart disease and determine what treatment or procedure they should undergo.

A pediatric cardiologist is a specialized physician within cardiology who treats and diagnoses heart complications in children.

Cardiac surgeons who specialize in cardiac catheterization, angioplasty, and stenting treatment and diagnosis are usually called Interventional cardiologists.

Cardiac Electrophysiologist

A Cardiac Electrophysiologist (EP) is a cardiologist who is specialized in the heart's electrical system that includes treating heart rhythm issues such as atrial fibrillation.

In many countries, Cardiac electrophysiology is viewed as a sub-discipline of cardiology and internal medicine (only from the 1970s). It typically requires 2+ years of internship training after a general cardiology fellowship.

Dermatologist

Dermatologists are health professionals primarily focused on diagnosing conditions associated with the skin, hair, and nails.

This doctor treats various skin disorders, namely acne, skin cancer, and over 3000 skin conditions.

Aside from that, they could also provide several treatments that deal with everything from acne to anti-aging procedures.

Dietitian/Dietician

A dietitian is a specialist in human nutrition and the regulation of diet, also known as dietetics. A dietitian recommends nutrition based on the patient's medical conditions (such as eating disorders) and individual needs. Aspiring students who want to become a dietitian should complete medical degrees and obtain licenses to assess, diagnose, and treat nutritional malfunctions.

Emergency Room (ER) Doctor

Emergency doctors care for patients with immediate medical attention such as acute illnesses or injuries from accidents, and they would undertake acute interventions to stabilize the patient.

The emergency physician is a professional in high-level cardiac life support techniques such as resuscitation, vital signs, trauma care in fractures and soft tissue injuries, and supervision of other life-threatening conditions.

Endocrinologist

An endocrinologist is a medical doctor under the internal medicine category who studies the diseases that affect the endocrine system, which is responsible for secreting and regulating the body's hormone levels.

Reproductive Endocrinologist treats both women and men with infertility issues.

Epidemiologist

An epidemiologist studies the causes and patterns of diseases in a population or area and tries to prevent epidemics/pandemics from reoccurring.

They are more scientists than doctors who specialize in the highly viral epidemic illness (such as new diseases) and provide or develop cures and also modes of prevention of diseases with vaccinations.

Family Medicine Physician

Family physicians specializing in family medicine are knowledgeable and can treat various medical diseases of patients of all ages. These doctors provide preventive care for patients, which includes annual checkups, periodic immunizations, contraception, and allergy medications.

A physician specialized in this field is a pediatrician and an internist combined into one. They also referred as hospitalists.

Gastroenterologist

As their name suggests, gastroenterologists are medical professionals focused on the diagnosis and treatment of diseases of the gastrointestinal (digestive system) tract which includes the stomach, small and large intestines, pancreas, and liver.

Gastroenterologists also perform a variety of procedures in colonoscopy, endoscopy, ERCP, endoscopic ultrasound, and liver-biopsy as well.

Geriatrician

A Geriatrician takes care of older adults. Because of their declining immunity that arises with senility and their multiple health complications, older adults need to be highly taken care of. The main difference between geriatrics, the care of aged people, and gerontology is the study of the aging process. There are different types of geriatricians within Geriatrics based on the diseases in elders.

Hyperbaric Physician

Hyperbaric physicians/doctors are medical doctors trained in hyperbaric medicine, such as providing hyperbaric Oxygen (HBO – higher pressure of Oxygen than what we see in the air around us) therapy for conditions such as decompression illness and carbon monoxide poisoning from fire fumes.

Hyperbaric medicine covers hyperbaric oxygen treatment, which is at the atmospheric pressure to increase the oxygen flow in the body.

Hematologist

A hematologist is a specialist in hematology, which is the study of blood, blood-forming organs, and blood-related diseases (sickle cell).

Typical hematologist treats blood disorders and malignancies, including hemophilia, leukemia, lymphoma, and sickle-cell anemia.

Hepatologist

A hepatologist is a specialized doctor who studies, prevents, diagnoses, and manages diseases that affect the liver, gallbladder, biliary tree, and pancreas.

The term hepatology is derived from the Greek words "hepatikos" meaning liver and "logia", meaning study.

Transplant Hepatologists are gastroenterologists or hepatologists who specialize in the management of patients with advanced liver disease, particularly those requiring liver transplantation. They evaluate patients for transplant eligibility, manage pre-and post-transplant care, and collaborate with transplant surgeons and other healthcare professionals involved in the transplant process.

Immunologist

An immunologist is a medical professional who investigates and studies the physiological processes and functions of the body's immune system.

This knowledge is then applied in the diagnosis and treatment of a range of diseases that affect the said system.

Infectious Disease Specialist

Infectious disease specialist (medical doctor) who treats and diagnoses complex infections such as HIV or TB. The infectious disease specialist can perform their services in hospitals or may be out-patient based.

Check out the top 15 deadliest bacterial diseases here.

Intensivist

An intensivist is a medical doctor specializing in training and treating critically ill patients in ICU (Intensive Care Unit). Intensivists can be internal medicine specialists (often pulmonologists), anesthesiologists, ER doctors, pediatricians, or surgeons.

They are also referred as a critical care physician or critical care medicine specialist.

Internal Medicine Specialist

An Internal Medicine Specialist, an internist, specializes in managing and treating chronic adult illnesses through non-surgical procedures like pain relievers and anesthetics.

Internists usually have sub-branches in diseases concerning particular organs or organ systems. They mostly work in hospitals to render their services.

Maxillofacial Surgeon / Oral Surgeon

Maxillofacial Surgeons are dentists trained in performing surgery on the mouth and jaw. Maxillofacial surgeons specialize in treating and reconstructing areas of the face, head, or neck after an injury or surgery.

The surgeries include Dentoalveolar surgery, bone-fused dental implants, cosmetic surgery of the head and neck, and corrective jaw surgery.

Medical Examiner

A medical examiner is a publicly appointed government doctor specializing in forensic pathology and autopsies. The medical examiner reviews deaths defined by regulations and local laws, essential for public health and welfare.

These medical examiners review the autopsy reports to assess the exact cause of the death other than natural causes such as sudden and unexpected deaths.

Medical Geneticist

A medical geneticist is trained in general medicine, genetic diagnosis, and treating patients with genetic disorders. They use molecular genetics, cytogenetics, and biochemical tests to treat patients with a comprehensive molecular and clinical approach.

Check out the genetic testing pros and cons here.

Medical Toxicologist

Medical Toxicologists specialize in the diagnosis, management, and prevention of poisoning and other adverse health effects caused by medications, occupational and environmental toxins, and biological agents. They treat patients with acute or chronic poisoning and provide guidance on poison prevention, substance abuse, and hazardous materials.

To become a Medical Toxicologist, one must complete medical school (MD or DO), followed by a residency in emergency medicine, pediatrics, or another primary specialty, and then a fellowship in medical toxicology. Board certification is available through the American Board of Medical Toxicology or the American Board of Emergency Medicine.

Neonatologist

A neonatologist is a type of pediatrician specializing in the medical care of infants, particularly critically ill premature and full-time infants.

Also, neonatologists work as general pediatricians providing care to ICU-borne newborn babies who require critical and urgent care. Some neonatologists, particularly those in educational settings, may monitor babies for months or sometimes years after hospital discharge to better evaluate the long-term effects of health problems early in life.

Nephrologist

Nephrologists are trained medical doctors in the diagnosis and treatment of diseases of the kidney and urinary systems, such as inflammation of the kidneys, kidney biopsy, dialysis, chronic kidney disease, or cancer.

For kids, pediatric nephrologists only treat children.

Neurologist

A neurologist is a doctor who specializes in the diagnosis and treatment of the diseases that affect the nervous system (brain, spinal cord, and the neurons).

Neurologists treat Demyelinating diseases (i.e., multiple sclerosis), Cerebrovascular diseases (i.e., stroke), Headache disorders, and infections of the brain.

Neurosurgeon

Although they also deal with diagnosing and treating nervous system diseases like what neurologists do, neurosurgeons are licensed to operate and perform surgeries on the patient's brain.

There are several sub-branches of neurosurgery, namely: Vascular neurosurgery, Stereotactic Neurosurgery, Skull base surgery, Spinal neurosurgery, Peripheral nerve surgery, Oncological neurosurgery, and Pediatric Neurosurgery.

Nuclear Medicine Specialist

Nuclear medicine specialists are trained medical doctors who administer radioactive medicines to diagnose and treat specific conditions, including bone scans, lung perfusion scans, & HIDA scans for gallbladder function.

The common procedures in nuclear medicine based on the medical conditions include brain perfusion & glucose metabolic imaging, blood pool imaging, gastric emptying studies, hepatobiliary imaging, lymphoscintigraphy, parathyroid imaging, pulmonary perfusion & ventilation imaging, renal function imaging, thyroid imaging, thyroid whole body imaging, urinary tract imaging, and white blood cell studies.

Obstetrician/Gynecologist (OB/GYN)

Commonly abbreviated as OB/GYN, an obstetrician/gynecologist combines two doctors. An obstetrician is a doctor trained to manage pregnancy, labor, and childbirth. On the other hand, a gynecologist is a doctor who specializes in the female reproductive system.

Primatologist is a specialized doctor within OBGYN who treats patients with high-risk pregnancies. Gynecologic oncologists are medical specialists who treat and diagnose women who have cancers in reproductive organs such as the ovaries and uterus.

Occupational Medicine Specialist

An occupational medicine (OM) specialist is a medical doctor trained to provide continuous care for injured workers and help them return to work.

They also support organizations to maintain a safe and healthy workplace (Occupational medicine).

OM physicians work to ensure that the highest occupational health and safety standards are accomplished and kept in the workplace. Also, OM specialists are involved in other disciplines, such as preventing illness (such as flu by administering the flu shots), injury, and disability at the workplace.

Oncologist

Coming from the Greek word "onkos" which means "tumor" or "mass", oncology is the branch of science that deals with cancers. Hence, oncologists are medical doctors who specialize in diagnosing, preventing, and treating cancer.

There are different types of physicians within the Oncologist profession, namely: medical oncologist (chemotherapy or medications), a surgical oncologist (surgical procedure of a variety of tumors), radiation oncologist (megavoltage X-rays or radionuclides) and pediatric oncologist (physician specializing in childhood cancer).

Ophthalmologist

Unlike optometrists, who are also "eye doctors", ophthalmologists can perform surgeries on the eyes. Moreover, they are considered medical and surgical specialists because they can perform operations on the eyes.

Ophthalmologists diagnose various eye-related diseases such as Cataracts, Glaucoma, Macular degeneration, Diabetic retinopathy, dry eyes, Strabismus, Proptosis, Uveitis, Eye tumors, Refractive surgery, and more.

Ophthalmology has subspecialties to specialize in particular eye diseases.

Orthopedic Surgeon / Orthopedist

Orthopedic surgeons (aka Orthopedist) are doctors specially trained to diagnose and treat. They operate on patients with diseases and injuries of the musculoskeletal system (which includes the muscles, broken bones, ligaments, tendons, and the nerves).

Hand surgeons specialize in performing surgery for hand-related injuries and complications.

Otolaryngologist (aka ENT Specialist)

An otolaryngologist is a type of physician who specializes in managing and treating patients with various disorders of the Ear, Nose, and Throat. In addition to that, they also diagnose diseases that affect related structures like the head and neck.

There are subspecialties within Otolaryngology that specialize in particular ENT regions, which include Head & Neck oncologic surgery, facial plastic and reconstructive surgery, otology-neurotology, rhinology & sinus surgery, laryngology & voice-related disorders, pediatric otorhinolaryngology, and sleep medicine.

Osteopath

An osteopath (aka osteopathic physician) is a medical doctor who specializes in osteopathic medicine. Osteopath strives to improve people's overall health and wellness by treating the whole person rather than a condition or disease they may have.

An osteopath can prescribe osteopathic manipulative medications and focus on stretching, massaging, and moving the musculoskeletal system to reduce pain and improve mobility, circulation of blood and lymphatic fluids.

Palliative Care Specialist

Palliative medicine is a sub-specialty of internal medicine that relieves suffering and improves the quality of life for patients with chronic, curable, or life-threatening diseases.

Physicians are sometimes called palliative care specialists by rendering palliative therapies without curative intent (i.e., when no cure can be expected – as often happens in late-stage cancers).

Medicines and therapies are considered palliative if they relieve symptoms without healing the underlying disease or cause (e.g., treating chemotherapy-related nausea and providing painkillers).

Parasitologist

Parasitologists deal with parasites (microorganisms like bacteria, viruses, worms, and insects) that could either live temporarily or permanently, on or inside the human body.

Parasitologists use techniques learned from cell biology, bioinformatics, biochemistry, molecular biology, immunology, genetics, evolution & even ecology.

Also with parasitology, there are subdisciplines such as medical/human parasitologists who study parasites in humans; Veterinary parasitologists who study parasites on cattle and pets (animals).

Pathologist

A pathologist is a trained medical doctor who performs autopsies in examining tissue (such as a mole) and blood samples to diagnose a disease and produce a pathological report.

A pale pathologist is a doctor that studies ancient diseases. A forensic pathologist is a medical doctor who performs autopsies to find the cause of death when the crime is involved in the scene.

Anatomic Pathologists concentrate on scrutinizing tissues and organs to diagnose disorders. These professionals examine biopsies, surgical specimens, and autopsies to recognize anomalies and offer vital information for patient care and treatment. They work closely with other physicians and medical experts to guide treatment decisions.
Clinical Pathologists specialize in the analysis of body fluids, such as blood, urine, and cerebrospinal fluid, to diagnose and monitor diseases. They oversee laboratories, ensuring accurate testing and reporting of results, which are vital for patient care and treatment decisions. They also collaborate with other medical professionals to provide comprehensive care.
Cytopathologists specialize in diagnosing diseases by examining individual cells obtained from body fluids, scrapings, or fine needle aspirations. They are essential in cancer diagnosis and management, especially in identifying malignancies and determining their origin. They may also identify infections and inflammatory processes. They collaborate with other medical professionals and contribute to research in their field.
Dermatopathologists possess a specific interest in identifying skin diseases, including dermal cancers, by scrutinizing tissue samples under the magnifying instrument. They work with dermatologists and other experts to determine the most fitting treatment blueprint for patients. Moreover, they contribute to dermatology and dermatopathology research and education.
Hematopathologists hold expertise in identifying blood, bone marrow, and lymphatic system ailments by examining blood, bone marrow, and tissue samples under the magnifying instrument. They are pivotal in detecting and handling hematologic tumors like leukemia, lymphoma, and non-malignant blood disorders. These specialists collaborate with oncologists, hematologists, and other experts to formulate treatment methodologies and provide their contributions toward research in their respective domains.
Molecular Pathologists employ sophisticated molecular and genetic methodologies to diagnose illnesses, foretell disease advancement, and recognize specific therapies. They are crucial in personalized medication by directing and selecting apt treatments, particularly for cancer patients. These specialists work with other healthcare experts and contribute to molecular pathology research and education.

Perinatologist

A perinatologist is a specialized doctor who cares for the fetus and complicated, high-risk pregnancies. Perinatology is sometimes referred to as maternal-fetal medicine.

These types of doctors take special care of pregnant women who have chronic medical conditions such as heart diseases, blood pressure (hypertension), diabetes, or thrombophilia).

They will help them with pregnancy-related complications such as preterm labor, twin/triplet pregnancies, pre-eclampsia, and so on).

Periodontist

A periodontist is a board-certified doctor specializing in oral health care. Also, a periodontist can even diagnose and treat periodontal disease (gum disease) and is involved in the placement of dental implants.

Periodontal diseases include P. gingivalis, T. forsythia, and T. denticola. Untreated may lead to alveolar bone loss and tooth loss.

One must complete a dental degree before applying for the postgraduate training program in periodontology.

Pediatrician

A pediatrician is involved in managing the physical, emotional and, behavioral, & mental health of their young patients. Pediatricians focus on infants, children, teenagers, and young adults (up to 21 years old).

The pediatricians who treat teenagers sometimes referred as Adolescent medicine specialist. A developmental pediatrician specializes in treating children with disabilities such as autism, cerebral palsy, down-syndrome, ADHD, and behavioral disorders.

Preventive Medicine Specialist

Preventive Medical Practitioners primarily emphasize advancing physical and mental wellness, as well as impeding illness, handicap, and untimely mortality. These specialists labor in diverse environments such as public health establishments, governmental organizations, and clinical settings. Their obligations include formulating and executing preventive strategies, conducting in-depth research, and offering counsel on public health regulations.

To become a Preventive Medicine Specialist, one must complete medical school (MD or DO), followed by a residency in preventive medicine or another primary specialty, and then a fellowship in a related field, if desired. Board certification is available through the American Board of Preventive Medicine.

Physiatrist

A physiatrist is a medical physician helping patients recover after trauma such as a stroke or surgery.

In treating these patients, physiatrists lead a group of physical, occupational, recreational, and speech therapists, nurses, psychologists (for counseling), and other social workers to help with faster recovery.

Note that physical medicine and rehabilitation (PMR), also referred to as physiatry or rehabilitation medicine, targets to improve and restore functional ability and quality of life for patients with physical impairments affecting the critical organs namely brain, spinal cord, nerves, bones, joints, ligaments, muscles, and tendons.

The other subspecialties of physiatrists include neuromuscular medicine, pain medications, pediatric rehabilitation medicine, spinal cord injury, sports medicine, brain injury (stroke), and palliative medicine.

Plastic Surgeon

Plastic surgeons are specialized medical doctors in surgery that improve a person's outlook, such as surgery for a congenital disability (e.g., cleft palate), or surgery following an injury or the removal of cancer, such as breast implant surgery after breast removal (mastectomy).

The sub-specialties of plastic surgery include Aesthetic surgery (cosmetics), burn surgery (fire wounds), Craniofacial surgery (congenital anomalies), hand surgery (congenital malformations), microsurgery (breast reconstruction), and Pediatric plastic surgery (congenital disability corrections).

Psychiatrist

Psychiatrists spend most of their time providing medical treatments to mental-disorder patients. These patients have problems with their thoughts, emotions, or behavior (conditions from depression to Schizophrenia to Delirium to ADHD). Psychiatrists provide treatments using physical treatments (medicines) or psychological treatments (therapy), and social treatments.

There are many different types of a psychiatrist:

Addiction Psychiatrists: They look after patients who have drug or behavioral addictions (such as gambling and alcoholism).
Child and Adolescent Psychiatrists: They care for younger people and their particular mental health concerns (such as ADHD, Autism, and Childhood Anxiety).
Geriatric Psychiatrists (or Psychogeriatricians): They look after the elderly (issues such as hoarding, dementia, grief, and loss).
Forensic Psychiatrists: They assess and care for prisoners and people accused of crimes and have a role in advising courts about how mental illness can affect criminal behavior.
Psychosomatic Medicine is a branch of psychiatry that deals with the relationships between physical and mental illness (such as in Delirium).
Consultation-Liaison Psychiatrists: They are also known as Psychosomatic Medicine Practitioners, who work with patients with both psychiatric and medical issues, providing psychiatric consultations in hospital settings. They collaborate with other medical specialists to address the psychiatric aspects of patients' conditions, such as managing delirium, anxiety, or depression related to medical illness or surgery. They also contribute to research and education in consultation-liaison psychiatry.

Pulmonologist

A pulmonologist specializes in pulmonary (lungs) and other respiratory tract illnesses and diseases.

These types of doctors have a broad scope of specialization as they can treat almost everything from asthma to tuberculosis.

Radiologist

A radiologist is a medical professional trained to diagnose and treat patients by interpreting test results from medical imaging techniques.

Such techniques include X-rays, magnetic resonance imaging (MRI), computed tomography (CT) scan, and positron emission tomography (PET).

Rheumatologist

A rheumatologist is an MD who practices in the field of medical sub-specialty named rheumatology, which deals with the diagnosis and treatment of rheumatic diseases such as back pain, Bursitis/Tendinitis, Capsulitis, neck pain, Osteoarthritis, rheumatoid arthritis and also immune-mediated disorders (e.g., connective tissue diseases, soft-tissue rheumatism, and autoimmune diseases).

Sleep Doctor / Sleep Disorders Specialist

A sleep doctor is a medical doctor specializing in the diagnosis & treatment of sleep-related disorders such as Obstructive Sleep Apnea (OSA).

There are three types of sleep apnea, namely obstructive (OSA), central (CSA), and a mixture of the two called mixed sleep apnea. Risk factors for OSA result in overweight, allergies, a small airway, and enlarged tonsils.

Sleep doctor also treats other sleep-related disorders, namely insomnia, Restless legs syndrome, Periodic leg movement disorder, Narcolepsy, Circadian rhythm disorder, and a few more.

Spinal Cord Injury Specialist

Spinal cord Injury (SCI) specialists are rehabilitation medical doctors who specialize in the diagnosis and treatment of people with spinal cord injuries.

A spinal cord injury causes either temporary or permanent changes to its functions (loss of muscle function, sensation loss, pressure sores, infections, or breathing problems).

In most cases, spinal cord damage directly results from physical trauma, including car accidents, gunshot wounds, falls, or sports-related injuries.

Sports Medicine Specialist

Sports medicine specialists are trained medical doctors in the treatment of people who have injuries to their bones, muscles, joints, tendons, or ligaments that result from physical activity (such as Sports).

The injuries include cartilage tears, ligament ruptures of the knee, and shoulder, knee, or wrist problems.

Surgeon

A surgeon is a physician trained in performing operations that involve treating injuries, removing infected body parts, and reconstructing missing or damaged tissues or organs.

Medical doctors who treat and specialize in the surgery of colon/rectum are called colon and rectal surgeons.

Thoracic Surgeon

Thoracic Surgeon is specialized in chest, heart, and lung surgeries. Thoracic surgeons may further specialize in one area, such as heart or lung surgery, or in a sub-specialty of that area, such as coronary artery bypass surgery.

The thoracic surgeries include open-heart surgery, off-pump bypass surgery, robot-assisted heart surgery, Pediatric cardiovascular surgery (i.e., children's heart surgery), lung volume reduction surgery (LVRS), and more.

Urologist

Urologists specialize in diagnosing and treating disorders affecting the male and female urinary tract.

In addition to that, urologists are also knowledgeable in treating patients with prostate cancer and other diseases that affect sexual health and fertility.

Vascular Surgeon

Vascular surgeons are medical physicians who specialize in the diagnosis, medical management, and surgical treatment of diseases with the blood vessels (vascular diseases).

The scope of vascular surgery encapsulates surgery of veins (for May-Thurner syndrome and varicose veins), the aorta, carotid arteries, and lower extremities, including the iliac, femoral, and tibial arteries.

In some parts of the world, vascular surgery also includes dialysis access surgery and transplant surgery.

Veterinarian

While all other doctors are responsible for treating humans, veterinarians are responsible for treating sick animals.

A veterinary doctor (usually called a vet) practices veterinary medicine by treating illnesses, ailments, and injuries in animals (pets and cattle). Vets provide the diagnosis and treatment in the forms of prescribing medicines or performing surgeries and aftercare.

Vets rely on the clinical symptoms of their diagnosis as animals cannot speak.
Who is the highest paid doctor?
The highest-paid doctors can vary depending on their specialty and location. In the United States, neurosurgery is often regarded as the highest-paying specialty, with an average annual salary of $788,313.
Additionally, the highest-paid doctor in a particular location can vary, as seen in the example of a radiologist in Moncton, New Brunswick, who had the highest salary in the province ranging between $1.9 million and $1.95 million.
Non-Medical Doctors (or) Holistic Doctors
A holistic doctor or practitioner is a healthcare professional who treats the whole person. When addressing health concerns, they consider physical, mental, emotional, and spiritual factors. Holistic practitioners use natural treatments, lifestyle changes, and alternative therapies to help patients. They also emphasize preventing health problems and working with patients to make decisions about their care.
Here are the high-level differences between medical doctors and holistic doctors:
| | | |
| --- | --- | --- |
| Approach | Whole-person, comprehensive approach | Conventional, symptom-focused approach |
| Diagnosis | Considers physical, mental, emotional, and spiritual factors | Primarily focused on physical factors |
| Treatment Options | Natural remedies, complementary therapies, lifestyle modifications | Pharmaceutical drugs, surgeries, specialist referrals |
| Preventive Care | Prioritizes prevention and overall health maintenance | Focuses on treating existing conditions and managing symptoms |
| Patient Involvement | Encourages active patient participation in decision-making | More traditional patient-doctor relationship |
| Focus | Addresses root causes of illness | Targets specific symptoms or conditions |

How To Become A Holistic Practitioner?
Becoming a holistic practitioner in the USA typically involves completing a formal education and obtaining licensure or certification in one's chosen field of practice.
The specific educational requirements vary depending on the field but may include completing a degree or specialized training program and passing a licensing or certification examination.
It is important for aspiring holistic practitioners to thoroughly research the requirements in their chosen field and state of practice, as well as any continuing education requirements. Networking with other practitioners and gaining practical experience through internships or apprenticeships can also be beneficial in establishing a successful holistic practice.
Overall, becoming a holistic practitioner requires a commitment to ongoing learning and growth and a passion for helping others achieve optimal health and wellness through a holistic and integrative approach.
Here is a comprehensive list of alternative types of doctors (non-medical) or holistic practitioners or healthcare professionals.
Acupressurist

Acupressurists are professionals who employ pressure on distinct points on the body to encourage recovery and relaxation. These experts help stabilize the body's energy, known as "qi" by exerting pressure on these points, also recognized as acupoints.

Such stabilization is believed to alleviate discomfort and cure a range of health disorders. Acupressure is a category of Traditional Chinese Medicine and is akin to acupuncture, although it does not entail using needles.

Acupuncturist

An acupuncturist is a trained healthcare professional who practices the concepts of Traditional Chinese Medicine (TCM) in the form of Acupuncture (using needles and herbal medicines).

Acupuncturists are educated to diagnose various health problems such as pediatrics, gerontology, gynecology, various addictions (smoking, alcohol, and drug abuse), sports injury and pain management, mental health, oncology, dermatology, plus cosmetology.

Alexander Technique Practitioner

Alexander Technique Professionals impart teachings to their clients on how to better their posture and movement patterns, thereby reducing strain, agony, and unease. This technique concentrates on helping individuals become more cognizant of their body and movement routines, empowering them to alter detrimental patterns and augment overall wellness.

Animal-Assisted Therapist

Animal-Assisted Therapists are mental health specialists who integrate animals like dogs, horses, or other species into their therapeutic approach. These therapists utilize the exceptional bond between humans and animals to help clients confront emotional, psychological, and physical predicaments.

Applied Kinesiology Practitioner

Applied Kinesiology Practitioners employ muscle testing to evaluate energy disparities in the body and recognize the root causes of health ailments. These practitioners believe that muscle vigor is interconnected with the body's organs and systems, and by examining muscle responses to diverse stimuli, they can identify and cure imbalances.

Aromatherapist

Aromatherapists utilize essential oils obtained from plants to foster physical, emotional, and mental wellness. These experts blend and apply these oils to mitigate a range of indications and disorders, like stress, anxiety, and inflammation.

Aromatherapy can be employed in diverse modes, including inhalation, massage, and topical application.

Art Therapist

Art Therapists are mental health specialists who employ artistic expression as a therapeutic instrument to aid clients in exploring and processing emotions, thoughts, and experiences. They furnish a secure and encouraging milieu for clients to utilize diverse art materials and methods to express themselves, which can result in personal development, heightened self-awareness, and better mental health.

Ashiatsu Practitioner

Ashiatsu Practitioners perform deep tissue massage, using their feet to apply pressure to clients' muscles, often supported by overhead bars. This technique allows for deep, broad pressure to help release muscle tension, increase flexibility, and improve circulation.

Audiologist

An audiologist specializes in the study of hearing, balance, and other auditory disorders. Primarily audiologists provide professional patient-centered care to minimize the adverse impacts of these diseases on the person's physical, mental, social, and psychological well-being.

Ayurvedic Practitioner

Ayurveda is one of the world's ancient healing systems (about 3000+ years old from India), considering the balance of the whole body rather than focusing on symptoms like Western medicines. The primary focus of Ayurveda is to promote well-being as a whole.

An Ayurvedic doctor or practitioner studies the principles of Ayurveda and can identify the doshas (life forces – Vata, Pitta, and Kapha) and prescribe herbal medicines accordingly.

Biodanza Facilitator

Biodanza Facilitators lead group, movement, and dance sessions to encourage self-expression, emotional release, and connection. Biodanza is a holistic approach to well-being that combines movement, music, and group exercises to help individuals improve their emotional health, enhance self-awareness, and foster social connections.

Bioenergetic Therapist

Bioenergetic Therapists are experts in body-centered psychotherapy that prioritizes the interrelation between the body, mind, and emotions. These practitioners believe that unsettled emotional predicaments can present as physical tension and that by working with the body, they can assist clients in releasing these strains and enhancing their overall wellness.

Techniques employed in bioenergetic therapy may comprise breathing exercises, movement, and physical touch to explore and resolve emotional hindrances.

Biofeedback Therapist

Biofeedback Therapists operate specialized equipment to monitor and furnish feedback on clients' physiological functions, such as heart rate, muscle tension, and skin temperature. By aiding clients in becoming more cognizant of these processes, they can acquire skills to control and manage them, leading to better health and wellness.

BodyTalk Practitioner

BodyTalk practitioners utilize a comprehensive approach to tackle physical, emotional, and mental imbalances in the body. They trust in the inherent ability of the body to self-heal. The body can restore communication between its systems and promote self-healing through muscle testing and tapping techniques.

Bowen Therapist

Bowen therapists use soft touches and careful moves on muscles, stretchy parts, and nerves to help heal, calm people, and remove pain. The Bowen way is a safe way to help the body heal by working on the parts connecting everything and the system that helps us feel things. It can help with problems like muscle pain, stress, and tummy troubles.

Brain Gym Practitioner

Brain Gym practitioners educate their clients on a sequence of movement-based exercises aimed to enhance cognitive function, learning abilities, and overall well-being. These exercises are grounded in the notion that integrating the body and mind can amplify mental performance and reduce stress.

Brain Gym therapy can benefit individuals of all ages, including children with learning difficulties, adults seeking to enhance cognitive function, and seniors seeking to sustain mental acuity.

Breathwork Practitioner

Breathwork practitioners guide clients through various breathing techniques and exercises to promote relaxation, emotional release, and self-awareness. By altering the breath's rhythm and depth, clients can access altered states of consciousness, release stored emotions, and gain insight into their personal growth and healing.

Castellino Prenatal and Birth Training Practitioner

Castellino Prenatal and Birth Training Practitioners utilize a tender, hands-on method to assist pregnant women and their babies throughout the prenatal and birth journey. This therapy focuses on addressing physical and emotional traumas, fostering a strong bond between mother and baby, and improving overall well-being for both parties.

Chakra Balancing Practitioner

Chakra-balancing experts utilize complex methods to interact with the body's chakras, energy centers that regulate one's balance, remediation, and comprehensive well-being. These techniques encompass meditation, visualization, and tactile energy manipulation, all aiming to rid the body of obstacles and synchronize the energy flow.

Chigong Practitioner

Chigong Practitioners teach clients gentle exercises, meditation, and breathing techniques rooted in ancient Chinese practices. Chigong aims to cultivate and balance the body's vital energy, or "qi" promoting relaxation, stress reduction, and overall well-being.

Chiropractor

A chiropractor specializes in diagnosing and treating neuromuscular disorders. Unlike regular neurologists or neurosurgeons, chiropractors treat patients through manual manipulation and adjustment of the spine.

Chiropractors focus on the conservative management of the neuromusculoskeletal system without the use of any medicines or surgery, however, with specific importance on the spine. Chiropractors typically treat low-back and neck pain issues by adjustments to the spinal cord.

Colon Hydrotherapist

Colon hydrotherapists, who are also referred to as colonic therapists, utilize a delicate approach to clean the colon with filtered, lukewarm water to remove any built-up waste and toxins. This technique enhances digestion, increases energy levels, and promotes overall health.

Color Therapist

Color therapists use the principles of color therapy, also known as chromotherapy, to promote healing and well-being. They believe that different colors have specific therapeutic properties and can be used to address various physical, emotional, and mental imbalances.

Techniques used in color therapy may include visualization, color-infused environments, and colored light, fabrics, or gemstones.

Core Energetics Practitioner

Professionals in Core Energetics are educated in a body-centered form of psychotherapy that unifies the body, mind, and emotions. Their arsenal of techniques encompasses movement, breathing, and tactile stimulation to facilitate the release of suppressed emotions and foster exploration of the correlation between one's physical and emotional encounters.

Craniosacral Therapist

Practitioners of craniosacral therapy rely on tender, non-intrusive touch to relieve strain and blockages in the craniosacral system – a network encompassing the skull, spine, and sacrum. This therapy encourages the uninhibited flow of cerebrospinal fluid and balances the system, thereby boosting overall health and well-being.

Crystal Healer

Crystal healers utilize the inherent energy of crystals and gemstones to facilitate balance and remediation of the body, mind, and spirit. It is their conviction that each crystal harbors unique properties that can be used to target specific concerns or imbalances. Crystal healing techniques may include the application of stones on the body, integrating them into meditation, or wearing them as accessories.

Cupping Therapist

Therapists specializing in cupping employ a methodology that involves using cups, generally made of plastic, glass, or silicone, on the skin to generate suction. This practice is believed to amplify blood circulation, trigger relaxation, and rid the body of harmful toxins.

Diagnostician

A Diagnostician is also referred to as a medical diagnostician who studies the medical symptoms and reports of patients to diagnose the disease.

Diagnosticians generally use different methods with modifications such as logic, data analytics, and expertise to determine the cause and effect of diseases.

Diagnosticians use the computer science network & technology and mathematics & logic in the process.

Dolphin-assisted Therapist

Dolphin-assisted Therapists use interactions with dolphins as therapy, often for individuals with physical, emotional, or cognitive challenges. The unique characteristics of dolphins, such as their intelligence and social nature, can provide therapeutic benefits like stress reduction, increased motivation, and improved communication skills.

Ear Candling Practitioner

Ear candling practitioners use a technique that involves inserting a cone-shaped candle into the ear canal and igniting the opposite end. This process is thought to create a gentle suction that helps to eliminate earwax, debris, and toxins.

Ear candling can address problems like excessive earwax, sinus issues, and tinnitus. However, it is essential to note that medical experts widely debate the effectiveness and safety of ear candling.

Electroacupuncture Practitioner

Electroacupuncture practitioners apply a type of acupuncture that involves administering a slight electric current to acupuncture needles. This technique is thought to improve the results of conventional acupuncture by providing constant stimulation to particular points in the body.

Electroacupuncture can be employed to tackle several issues, such as pain, inflammation, and neurological disorders.

Emotional Freedom Technique Practitioner

Emotional Freedom Technique (EFT) practitioners assist clients through a process that involves tapping on particular acupressure points while concentrating on an emotional issue or physical discomfort.

This technique, also called "tapping" aims to help relieve negative emotions, decrease stress, and encourage healing. EFT can benefit individuals experiencing anxiety, trauma, pain, and other emotional challenges.

Equine-assisted Psychotherapist

Equine-assisted Psychotherapists incorporate horses into therapy sessions, using interactions with the animals to help clients address emotional, psychological, and behavioral issues. Horses' sensitivity to nonverbal communication and social dynamics can provide valuable insights and promote personal growth in clients.

Esalen Massage Therapist

Esalen Massage Therapists perform a unique form of massage incorporating long, flowing strokes, gentle rocking, stretching, and joint mobilization. This therapy aims to promote relaxation, increase body awareness, and release physical and emotional tension.

Family Constellations Facilitator

Family Constellations facilitators guide clients through an experiential process to explore and heal family dynamics and unresolved issues. They use a combination of dialogue, movement, and role-playing to reveal hidden patterns and help clients gain new insights into their relationships.

Feldenkrais Method Practitioner

Feldenkrais Method practitioners utilize gentle movement exercises and body awareness techniques to assist clients in improving their posture, flexibility, and overall body function. This method is intended to enhance self-awareness, decrease pain, and improve well-being by examining movement patterns and habits.

Flower Essence Therapist

Flower essence therapists use liquid extracts of various flowers and plants to promote emotional and mental balance. They believe each flower essence has specific properties that can help address emotional imbalances or challenges.

Flower essences are typically taken orally or applied topically and can be used alongside other therapies to support emotional well-being.

Guided Imagery Therapist

Guided Imagery therapists utilize visualization techniques to assist clients in accessing their inner resources, inducing relaxation, and promoting healing. By leading clients through vivid mental images and scenarios, they help access the subconscious mind's potential to aid emotional and physical well-being.

Hakomi Therapist

Hakomi therapists use body-centered psychotherapy that blends mindfulness, somatic awareness, and experiential techniques to promote self-discovery and healing. They collaborate with clients to examine the relationship between the mind and body and reveal the unconscious beliefs and patterns that may contribute to emotional or physical difficulties.

Herbalist

Herbalists rely on plants and plant extracts to boost health and wellness. They possess a wealth of knowledge about the medicinal qualities of different herbs and can create personalized herbal blends to tackle specific health issues or imbalances.

Herbalists can offer guidance on using herbs to address various problems, such as digestive issues, stress, and immune system support.

Holotropic Breathwork Practitioner

Holotropic Breathwork practitioners guide clients through a powerful breathing technique to facilitate deep self-exploration, emotional release, and personal transformation. This process involves rapid, deep breathing, evocative music, and supportive bodywork.

Homeopathic Doctor

Homeopathy is also one of the holistic healing systems similar to Ayurveda.
Homeopathy considers the body, mind, spirit, and feelings of the patient to prescribe plant-based medicines (herbs) which stimulate the body's healing abilities.

The homeopathic doctor is very similar to a conventional doctor who listens, examines, analyzes the patient's symptoms, and prepares unique medicines tailored to address the patient's problems.

Hydrotherapist

Hydrotherapists utilize water in different forms, like steam, ice, or mineral baths, to boost health and wellness. They believe that water's distinct properties can aid in detoxifying the body, enhancing circulation, and reducing pain.

In addition, hydrotherapy can also be employed to tackle various concerns, such as joint pain, muscle tension, and stress.

Hypnotherapist

Hypnotherapists use hypnosis, a state of deep relaxation and focused attention, to help clients access their subconscious minds and make positive changes in their lives.

They guide clients through various techniques, such as guided imagery, positive suggestions, and regression therapy, to address various issues, including smoking cessation, weight loss, anxiety, and phobias.

Integrative Body Psychotherapy Practitioner

Integrative Body Psychotherapy practitioners adopt a holistic approach to therapy that merges talk therapy, body awareness, and energy work to address emotional, physical, and psychological issues. They trust that the body retains memories and emotions. By collaborating with the body, they can aid clients in releasing unresolved problems and attaining a greater sense of well-being.

Iridologist

Iridologists study the patterns, colors, and other characteristics of the iris to gain insights into a person's overall health and wellness. They believe the iris can reveal information about various bodily systems and potential health issues.

While iridology is not a diagnostic tool, it can guide areas requiring further attention or lifestyle changes.

Jin Shin Do Practitioner

Jin Shin Do practitioners use a combination of acupressure and body-centered therapy to promote relaxation, release tension, and balance the body's energy. They apply gentle pressure to specific points on the body, following meridians and energy pathways, to stimulate healing and restore balance.

Jin Shin Jyutsu Practitioner

Jin Shin Jyutsu practitioners utilize an ancient Japanese healing art that gently applies hands-on specific body points to harmonize and balance the body's energy. They believe balancing the body's energy can promote well-being and address various physical, emotional, and mental issues.

Jungian Analyst

Jungian analysts are psychotherapists who specialize in the theories and methods of Carl Jung. They work with clients to explore the unconscious mind, dreams, symbols, and archetypes to promote personal growth, self-understanding, and psychological healing.

Kabbalistic Healing Practitioner

Kabbalistic Healing Practitioners draw upon principles from the mystical Kabbalah tradition to facilitate healing and personal development. They may use meditation, visualization, and energy work techniques to help clients tap into their inner wisdom, tackle emotional challenges, and attain a heightened sense of balance and well-being.

Kinesiologist

Kinesiologists specialize in analyzing human movement and biomechanics. They collaborate with clients to evaluate, treat, and prevent movement-related problems like muscle imbalances, joint dysfunction, and poor posture.

Kinesiologists may employ various techniques like exercise prescription, manual therapy, and movement education to assist clients in enhancing their overall health, fitness, and performance.

Laughter Therapist

Laughter therapists use the power of laughter to promote physical, emotional, and mental well-being. They lead clients through various laughter exercises, games, and techniques to stimulate laughter, reduce stress, and encourage a positive outlook.

Light Therapist

Light therapists utilize different forms of light and color to enhance healing, balance energy, and promote overall well-being. Techniques may include exposure to particular light wavelengths, colored light filters, or light-emitting devices placed on the body.

Lomi Lomi Practitioner

Lomi Lomi practitioners perform a traditional Hawaiian massage incorporating rhythmic, flowing strokes and techniques to promote relaxation, release tension, and facilitate healing. They may also use prayer, breathwork, and energy work in the session.

Lymphatic Drainage Therapist

Lymphatic Drainage Therapists specialize in a gentle massage technique that helps stimulate the flow of lymphatic fluid and support the immune system. By promoting the movement of lymph, they can help reduce swelling, detoxify the body, and enhance overall well-being.

M Technique Practitioner

M Technique Practitioners use gentle, structured touch therapy to soothe and relax clients. The technique involves a series of stroking and pressure movements, which can help reduce stress, promote relaxation, and comfort individuals facing various physical or emotional challenges.

Macrobiotic Counselor

Macrobiotic Counselors guide clients in adopting a macrobiotic diet and lifestyle, emphasizing whole, natural foods and a balanced approach to eating. They provide personalized recommendations on food choices, meal planning, and cooking techniques to support clients' overall health and well-being.

Magnetic Field Therapist

Magnetic Field Therapists use magnetic fields from static magnets or pulsed electromagnetic devices to encourage healing and overall well-being. They trust that magnetic fields can stimulate cellular function, decrease inflammation, and relieve pain.

Medical Intuitive

Medical Intuitives use their intuitive abilities to assess a client's physical, emotional, and energetic well-being. They may provide insights into underlying imbalances or issues and recommend complementary therapies or lifestyle changes to support healing.

While medical intuitives do not diagnose or treat medical conditions, they can provide guidance and support in conjunction with conventional healthcare.

Meditation Instructor

Meditation Instructors teach diverse meditation techniques and practices to aid clients in cultivating greater self-awareness, reducing stress, and enhancing overall well-being. They may provide guided meditation sessions, mindfulness exercises, or specific traditions like transcendental meditation or Zen.

Microbiologist

Microbiologists are scientists or clinicians who study and examine the growth of microorganisms like bacteria, viruses, and fungi and their interactions with the human body to find the pathogens that harm the body and determine the proper treatment for the disease.

Microbiologists typically work on experimental research projects in a laboratory setting to improve scientific knowledge or to employ that understanding to improve outcomes in the medical industry.

Moxibustion Practitioner

Moxibustion Practitioners employ a traditional Chinese medicine method that entails burning the herb mugwort near specific acupuncture points on the body. This practice is believed to enhance circulation, promote healing, and augment the flow of vital energy or "qi".

Moxibustion can tackle several conditions, such as pain, digestive issues, and reproductive health concerns.

Music Therapist

Music Therapists use music-centered interventions to address clients' physical, emotional, cognitive, and social needs. They may use active techniques like playing instruments or singing or receptive techniques like listening to music or analyzing lyrics.

Myofascial Release Therapist

Myofascial Release Therapists employ hands-on techniques to manipulate and stretch the fascia, the connective tissue that envelops muscles and organs in the body. Freeing restrictions and tension in the fascia can help reduce pain, improve mobility, and enhance overall well-being.

Naturopathic Doctor

A naturopathic doctor (ND) is very similar to Ayurveda and Homeopathy, who focuses on the holistic healing system. ND helps to facilitate the body's natural healing abilities to restore balance. Naturopathic physicians generally operate in private clinics, hospitals, and other community health centers. One who wishes to become an ND should complete a 4-year degree program from a recognized naturopathic medical school.

NDs handle various medical conditions and can give individual and family health care. Naturopathic medicine is used for many common problems, such as allergies, chronic pain, digestive issues, hormonal imbalances, respiratory conditions, etc.

Neuro-Linguistic Programming Practitioner (NLP)

NLP Practitioners use psychological techniques and communication strategies to help clients modify their thoughts, behaviors, and emotions. They focus on understanding the relationship between language, thought patterns, and behavior to facilitate personal growth and transformation.

Nia Instructor

Nia Instructors teach a holistic fitness practice combining dance, martial arts, and mindfulness. They guide students through choreographed movement patterns that promote physical conditioning, emotional expression, and mental clarity.

Nutritionist

Unlike dietitians, qualified medical doctors who diagnose and treat eating disorders and design specific diets to treat certain medical conditions, nutritionists deal with general nutritional goals and education. Nutritionists often work in schools, hospitals, cafeterias, long-term care facilities, and athletic organizations.

Ortho-Bionomy Practitioner

Ortho-Bionomy Practitioners use gentle, non-invasive techniques to help clients release pain, tension, and structural imbalances. They focus on guiding the body into positions of comfort, allowing it to correct itself and find balance naturally.

Orthomolecular Medicine Practitioner

Orthomolecular Medicine Practitioners focus on optimizing health by using vitamins, minerals, amino acids, and other natural substances. They aim to correct imbalances and deficiencies within the body, addressing various health issues and promoting overall well-being.

Osteopathic Manual Practitioner

Osteopathic Manual Practitioners utilize hands-on techniques, including soft tissue manipulation, joint mobilization, and stretching, to tackle structural imbalances and promote overall health. They concentrate on the correlation between the body's structure and function and strive to re-establish balance and alignment.

Panchakarma Practitioner

Panchakarma Practitioners specialize in a traditional Ayurvedic detoxification and rejuvenation program. They use a combination of cleansing practices, herbal treatments, and dietary recommendations to help clients purify their bodies, restore balance, and enhance overall well-being.

Past Life Regression Therapist

Past Life Regression Therapists use hypnosis or guided meditation techniques to help clients explore and uncover memories from their past lives. Understanding these past experiences can provide insight into current issues, emotional patterns, and relationships.

This therapy works well for individuals seeking to better understand themselves, release emotional blocks, or heal unresolved traumas.

Pharmacist

Although a pharmacist is not a medical doctor, however, a health care professional who practices pharmacy, a branch of health sciences specializing in safe and effective medication use.

Within this, there are several different career options such as Retail Pharmacy, Clinical Pharmacy, Long-term care, Nuclear pharmacy, Home infusion & chemotherapy, pharmaceutical benefit management, and non-clinical pharmacy careers (Examples: Medical sales, Medical writing or Regulatory affairs).

Polarity Therapist

Polarity Therapists use a holistic approach to balancing the body's energy systems through touch, stretching, and movement techniques. They focus on the flow of life energy within the body and aim to release blockages, promote relaxation, and restore balance.

Pranic Healer

Pranic Healers employ a non-touch energy healing technique to cleanse, balance, and rejuvenate the body's energy system. They collaborate with the body's innate life force, or "prana", to foster physical, emotional, and mental well-being.

Psychodrama Therapist

Psychodrama Therapists adopt a form of experiential therapy that comprises role-playing, improvisation, and dramatic enactment to aid clients in exploring their emotions, relationships, and experiences. They facilitate therapeutic sessions wherein clients can gain insights, resolve conflicts, and practice new behaviors.

Psychosynthesis Practitioner

Psychosynthesis Practitioners apply a holistic method to psychotherapy, encompassing aspects of psychology, spirituality, and personal development. They guide clients in examining their inner landscape, cultivating self-awareness, and striving for an enhanced sense of harmony, equilibrium, and satisfaction.

Physiotherapist

A Physiotherapist helps people affected by injury, illness, or disability through massage, heat treatment, stretch exercises, education, and advice rather than drugs or surgery.

Also, they help patients to manage pain and prevent diseases.

Podiatrist / Chiropodist

A podiatrist (aka Chiropodist) is a medical doctor devoted to the diagnosis and medical and surgical treatment of disorders of the foot, ankle, and lower extremities.

The term podiatry came into existence only in the last century in the USA, and now it is widely used in UK and Australia.

QEEG Neurofeedback Practitioner

QEEG Neurofeedback Practitioners employ cutting-edge brain-mapping technology to examine clients' brainwave patterns and deliver real-time feedback to help train the brain to operate more optimally. They utilize this information to establish personalized neurofeedback protocols that tackle various cognitive, emotional, and behavioral concerns.

Qigong Practitioner

Qigong Practitioners teach a Chinese energy cultivation practice that combines gentle movement, breathwork, and meditation to balance and enhance the body's vital energy, or "qi". They guide clients through exercises that promote relaxation, stress reduction, and overall well-being.

Qoya Instructor

Qoya Instructors lead clients in a movement practice that combines dance, yoga, and feminine energy to promote self-expression, healing, and personal growth. Qoya classes encourage participants to connect with their bodies, explore their emotions, and cultivate deeper self-awareness and empowerment.

Radionics Practitioner

Radionics Practitioners utilize specialized instruments to detect and balance subtle energy frequencies within the body. They maintain that these energy imbalances can contribute to several physical, emotional, and mental health issues.

Reflexologist

Reflexologists administer pressure to specific points on the hands, feet, and sometimes ears, which they believe correspond to different organs and systems within the body. They aim to foster relaxation, enhance circulation, and bolster the body's natural healing processes.

Registered Massage Therapist

A Registered Massage Therapist (RMT) is a professional who has undergone additional training and education from recognized educational institutions in their jurisdiction and studied anatomy, physiology, pathology, physical assessment, neurology, treatments, and ethics to maintain the highest quality standards.

Reiki Practitioner

Reiki Practitioners employ a hands-on or hands-off healing technique to channel universal life force energy to clients, fostering relaxation, stress reduction, and self-healing. They balance the body's energy centers, or chakras, to promote overall health and well-being.

Rolfing Practitioner

Rolfing Practitioners utilize a form of deep-tissue bodywork to release tension, realign the body, and enhance posture and movement. They focus on manipulating the body's connective tissue, or fascia, to establish more balance and ease in the body.

Rosen Method Practitioner

Rosen Method Practitioners use a gentle touch and verbal communication to help clients become more aware of their physical and emotional experiences. They focus on releasing unconscious muscle tension and emotional patterns held in the body.

Rubenfeld Synergy Practitioner

Rubenfeld Synergy Practitioners use a combination of touch, movement, and talk therapy to help clients access and release stored emotions, beliefs, and memories within the body. They connect body, mind, emotions, and spirit to facilitate personal growth and transformation.

Sandplay Therapist

Sandplay Therapists use a non-verbal, expressive therapy technique that involves clients creating scenes in a small sandbox using miniature figures and objects. They believe this creative process can help clients access and process unconscious material, resolve conflicts, and promote personal growth.

Satir Therapist

Satir Therapists employ a humanistic, experiential approach to aid clients in enhancing their communication, relationships, and emotional well-being. They draw inspiration from the work of Virginia Satir, a pioneering family therapist, and concentrate on promoting clients' self-awareness, self-esteem, and personal growth.

Shiatsu Practitioner

Shiatsu Practitioners use a form of Japanese bodywork that combines pressure, stretching, and joint mobilization techniques to balance the body's energy and promote overall health. They work with the body's meridian system, which is believed to be the pathway through which life force energy, or "qi" flows.

Thai Massage Practitioner

Thai Massage Practitioners execute a distinct form of bodywork that blends stretching, acupressure, and yoga-like movements. By maneuvering clients' bodies and applying pressure to specific points, they aim to relieve tension, enhance flexibility, and encourage relaxation and overall well-being.

Therapeutic Horseback Riding Instructor

Therapeutic Horseback Riding Instructors offer equine-assisted activities and therapies for individuals facing physical, emotional, or cognitive challenges. Engaging with and riding horses can provide numerous advantages, such as improved balance, coordination, self-confidence, and communication abilities.

Trager Approach Practitioner

Trager Approach Practitioners employ tender, non-intrusive bodywork to enhance clients' physical and emotional health by easing tension and encouraging relaxation. Utilizing a mix of gentle, rhythmic motions and attentive touch, they assist clients in gaining a deeper understanding of their bodies and the way they move. This heightened awareness improves flexibility, decreases discomfort, and improves overall well-being.

Traditional Chinese Medicine Practitioner (TCM)

TCM Practitioners use a holistic approach to health and healing rooted in ancient Chinese philosophy and practices. They may employ various techniques, such as acupuncture, herbal medicine, cupping, or moxibustion, to address clients' health concerns and promote overall well-being.

Transactional Analysis (TA) Therapist

Transactional Analysis (TA) Therapists apply a psychoanalytic method to assist clients in comprehending their communication and behavioral habits and how these influence their relationships and emotional health. Concentrating on examining clients' interactions with others, these therapists aim to instruct clients in adopting more efficient communication styles and fostering healthier connections.

Trauma-Informed Yoga Instructor

Trauma-Informed Yoga Instructors teach yoga techniques specifically tailored to support individuals who have undergone trauma. Their focus is establishing a secure, nurturing environment where clients can delve into movement, breathing, and mindfulness practices to mend the mind-body connection and foster overall wellness.

Transpersonal Therapist

Transpersonal Therapists employ a comprehensive, integrative method to support clients in examining and healing their psychological, emotional, and spiritual dimensions, contributing to overall wellness and personal advancement. They might utilize various techniques, including meditation, breathwork, or guided visualization, to foster clients' self-awareness, emotional recovery, and spiritual growth.

Trichologist

Trichologists are experts in studying and treating hair and scalp disorders. They diagnose and address conditions like hair loss, scalp irritation, and dandruff using scientific understanding and hands-on experience.

Upledger CranioSacral Therapy Practitioner

Upledger CranioSacral Therapy Practitioners adopt a gentle, hands-on method to alleviate deep-seated tensions within the body, centering on the craniosacral system, which comprises the membranes and fluid encasing the brain and spinal cord. This therapy can help relieve pain and dysfunction and boost overall health by bolstering the body's innate healing mechanisms.

Vision Therapy Practitioner

Vision Therapy Practitioners, often optometrists or ophthalmologists, use exercises and techniques to help patients improve their visual skills and correct eye movement, focusing, and teaming issues.

Voice Dialogue Facilitator

Voice Dialogue Facilitators use a process that helps clients explore and integrate various aspects or "sub-personalities" within themselves, promoting self-awareness, personal growth, and psychological well-being. They guide clients in dialogues with these different aspects, allowing them to gain new perspectives and create greater life balance.
Whether they work in their clinics, public hospitals, or communities, doctors aim to help keep people to the best of their well-being. But the list above only goes to show how vast the scope of the field of medicine is.
So if you are considering becoming a doctor, have you already decided which area you would like to study or specialize in?
Cite This Page