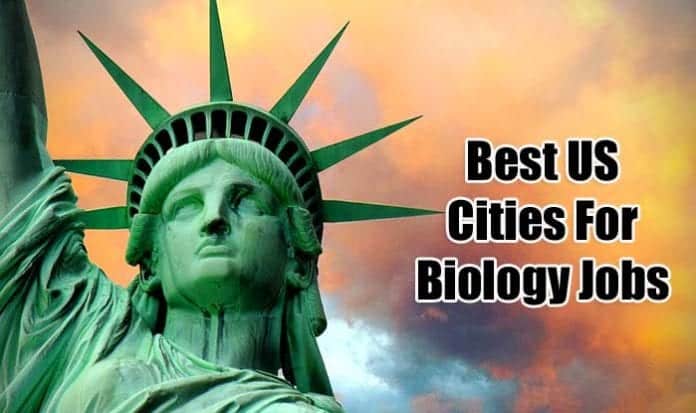 What can you do with a degree in biology? The answer to this one can be highly diverse as biology is considered to be an extensive body of knowledge and one of the most relevant disciplines.
Thanks to the rapid growth of technology and more advanced discovery, careers in the field of biology are becoming more in demand. Because of this, you will find biology graduates employed in a variety of businesses.
Many careers in the field are focused on research and education. Biology jobs include roles like laboratory work and analyses, teaching, and fieldwork.
While you can apply in numerous jobs in every part of the world, one of the surest ways to increase your chances is to go to places where employers looking for biology graduates are concentrated.
In particular, the United States of America is one destination with flourishing markets and industries in the life sciences category.
According to analyses, since 2014, the concentration of employment in the field reached up to more than 25%, whereas the employer concentration and employment growth both weighed about 10%.
Aside from that, the percentage of funding obtained from various agencies has increased up to more than 20%. Also, the number of patents produced in the field of biology and other life sciences has increased up to 15%.
So if you are currently living in the US (or planning to move here) and is looking for a biology-related job, fret not because we have done half of the work for you.
Listed below are the 10 best US cities for biology jobs and opportunities. Let's take a look at all of them.
Best US Cities For Biology Jobs
1. Greater Boston Area, Massachusetts
When it comes to the biotech industry, the Greater Boston Area is perhaps one of the best places to look for suitable and profitable jobs.
Statistics show that in Boston, more than 82,000 individuals are employed in the scientific field, thus contributing to more than $7.2 million regarding payroll.
Aside from that, this city is home to big biotech companies such as Biogen and Momenta Pharma, so biology jobs like a biologist, laboratory technician, researcher, and environmental analysts are very abundant.
In 2013, the Massachusetts Biotechnology Council, an organization of different academic institutions, biotechnology and pharmaceutical companies, and other related agencies, confirmed that more than $7.2 million regarding payroll were documented.
The employees in the said companies were responsible for the generation of such amount.


Considered as one of the United States' largest cities, San Diego houses numerous biotech companies like Acadia, Ajinomoto Althea, and Tracon.
With its vast area, San Diego is sure heaven for job-seekers, out there, looking for biology-related jobs.
Some of the most common in the city are biology instructor, research and laboratory assistant, and environmental scientist jobs. In terms of salary, San Diego is ideal for people who are looking for high paying jobs as the median annual salary for a biologist can reach up to $50,000.
Aside from pure natural science jobs, the city also offers various jobs in the field of bioengineering and biomechanics. Some of the most common jobs include the creation of prostheses and management of healthcare systems.

3. Los Angeles, California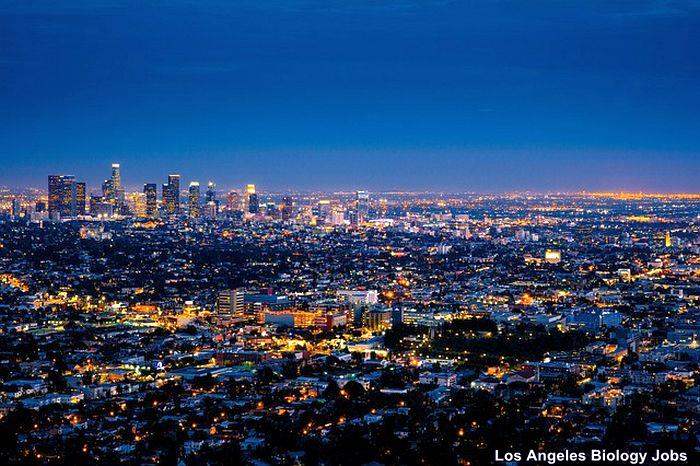 More often than not, Los Angeles is linked with the highest grossing movies; however, little did most people know that this city is also a heaven for job-seekers in the field of biology.
In fact, according to statistics, Los Angeles pays an average of $90,000 annually for a scientific-related job.
One of the main reasons behind this is the presence of large biotech firms like Zymo Research and Spectrum Pharma.
Nevertheless, research assistant, bioinformatician, and ecologist jobs are also abundant.

4. Minneapolis, Minnesota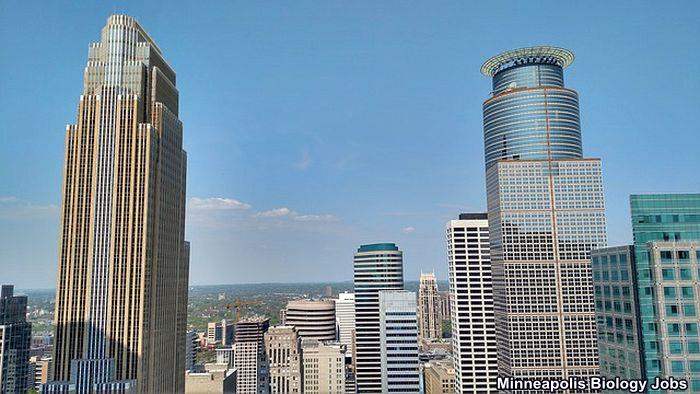 Minneapolis, one of Minnesota's Twin Cities, is known to house the nation's biggest retail and entertainment complex: the Mall of America.
In general, there are more than 40,000 individuals are employed in the areas of biotechnology, pharmacy, and other science-related fields.
There are a lot of exciting jobs in Minneapolis that may interest those who are looking for entry levels biology jobs like research biologist and assistantship and laboratory technician. To name a few, individuals can apply in a wide array of biotech companies like Medtronic, BioSig Technologies, Upsher-Smith, and Bio-Techne.
Alternatively, there are also jobs available to those who want to become biology instructors, as well as research specialists. Statistics show that a research scientist in Minnesota has an average annual salary of about $45,000.

5. Raleigh-Durham, North Carolina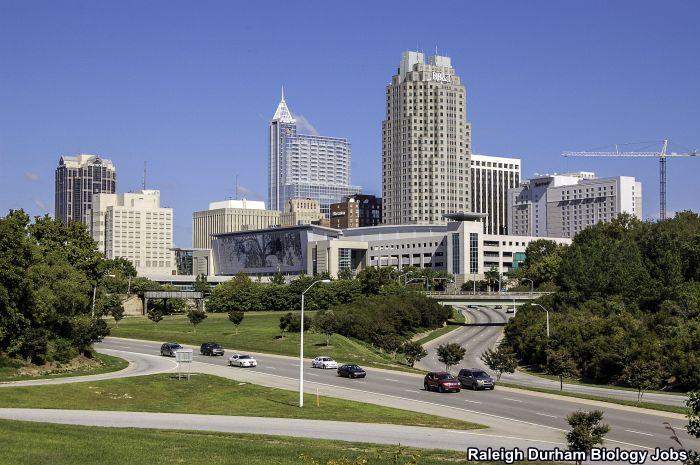 Known for its historic buildings and structures, Raleigh-Durham is also an engaging place for individuals looking for jobs in the biological field.
When it comes to jobs, Raleigh-Durham garnered about 7.1% regarding increases in employment in the industry of life science. Because this place is also a home for numerous biotech companies, some of the most common jobs include science technicians, researchers, and laboratory personnel. Some of these biotech companies include Argos, bioMerieux, Sequenom, Merz North America, and Hospira.
Aside from that, there are also various universities in the city that employ biology teachers as well as tutors.
As of May 2018, a person employed in the field gets a median salary ranging from $42,000 up to $53,000.

6. New York City, New York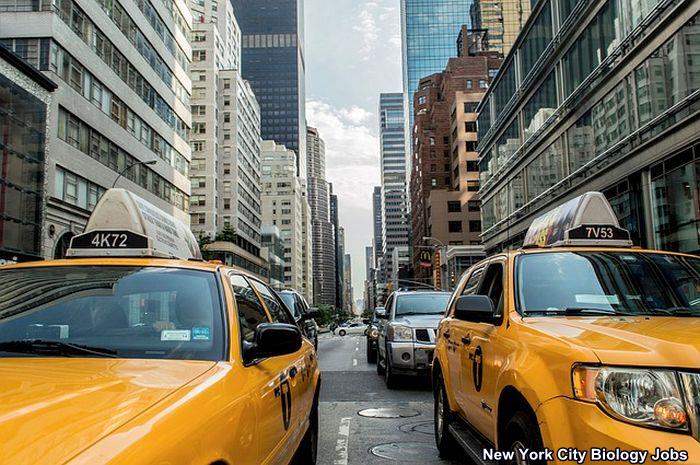 Known to be United States' largest city, New York is probably also one of the best places to look for employment.
Aside from the spectacular business district and highly varied inhabitants from almost every part of the world, New York is also a leader in biological science.
In 2014, the city was funded by the National Institute of Health (NIH), and since then, the fields of science in the area dramatically improved. Because of this, New York City has become one of the cities with the most substantial salary rates for professionals employed in biological fields.
Basically, on average, a biologist can earn up to $72,000 annually. Such salary range is more than 8% above the national average.
Within the Big Apple (nickname for New York City), various biotech companies can be found; to name a few, these include VirtualScopics, Regeneron, and Forest Laboratories.

7. San Francisco Bay Area, California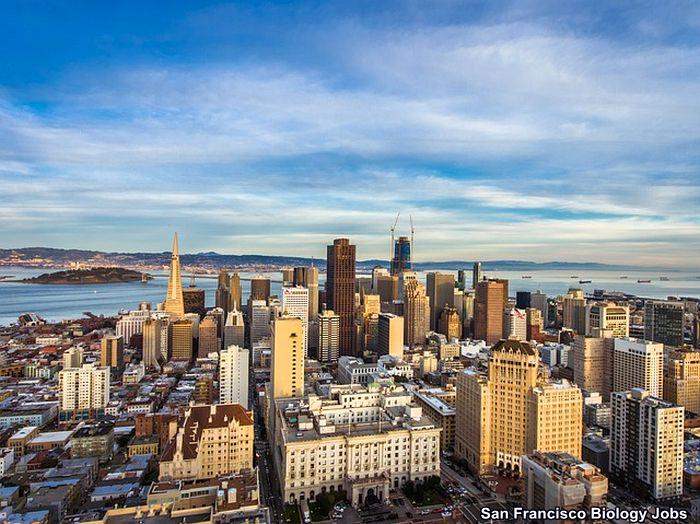 San Francisco Bay Area is known to be a life science center where the first biotech company BIO was built.
The city has grown scientifically and now believed to be the home of more than 6,000 individuals employed in the life sciences field.
Aside from BIO, San Francisco Bay Area houses a few of the most prominent and most well-known companies such as Gilead, Genentech, and Merck & Co. A biologist employed in the San Francisco Bay area receives an annual salary of about $53,000.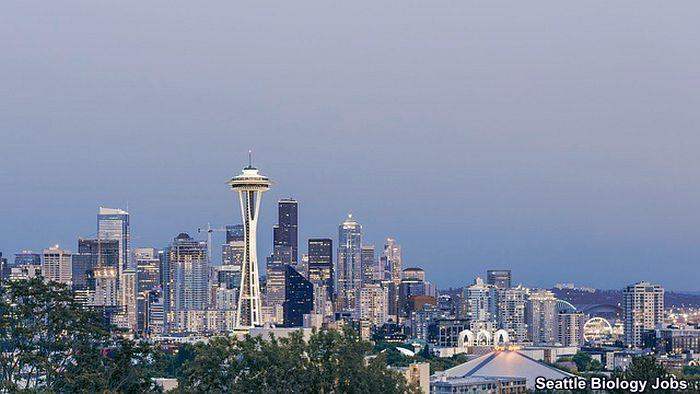 Home to large companies like Seattle Genetics, Juno, and Adaptive Biotech, Seattle is indeed a spectacular place for professionals seeking jobs in the biological field.
Jobs like research associate, laboratory assistant, and faculty personnel are some of the most in-demand jobs at present.
The starting salary for a biology job in "Emerald City" (nickname for Seattle) starts at $45,000. For expert level jobs like molecular biologists and scientists, the average monthly salary could increase up to $100,000.
Furthermore, according to statistics, Seattle has the highest increase in employment in the life sciences category.

9. Philadelphia, Pennsylvania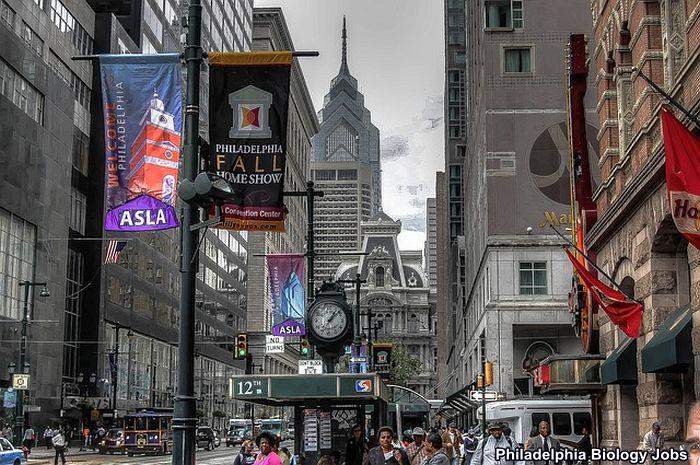 Considered as the fifth most highly populated city in the United States, Philadelphia is sure a paradise for professionals looking for biology-related employments.
Philly is home to various hospitals and universities that are continually looking for individuals engaged in the scientific field.
Aside from that, the city also houses big biotech companies like Adaptaimmune, Novira, and Spark Therapeutics, GlaxoSmithKline.
The average salary of a biologist in this "City of Brotherly Love" (nickname for Philadelphia) ranges from $35,000 up to $54,000.

10. Long Island, New York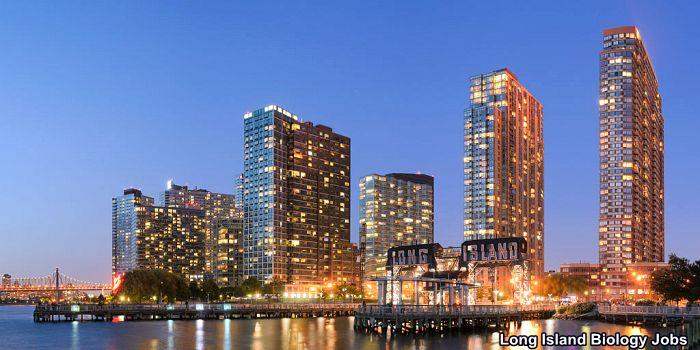 When it comes to life sciences and technology, Long Island has one of the rapidly growing industries in the US, and possibly, worldwide.
At present, the city is home to more than 29,000 individuals employed in various companies in the field of research, therapeutics, diagnostics, and disease treatment.
To name a few, these include the Long Island BioScience Hub (LIBH), Cold Spring Harbor Lab, Brookhaven National Lab, and the Stony Brook University.
Just like any cities in this list, research assistant and teaching jobs are the most popular biology related jobs here. Salary estimates for a biologist job usually start at $50,000.

It is very apparent why biology graduates might decide to go and try their luck in the cities. Do not only numerous employments to choose from mean more opportunities but also possible higher salary.
The cities above wholly show that the United States indeed continues to become very advanced in the scientific field. After going through this list, you must have probably realized that despite being considered uncommon, there are plenty of job opportunities for individuals with a Biology degree.
Waste no time for right now is the perfect time to look and apply for a biology job.

Cite This Page
References
Occupational Employment Statistics – Animal Scientists – United States Department of Labor. Last Accessed on Aug-27-2018. Link