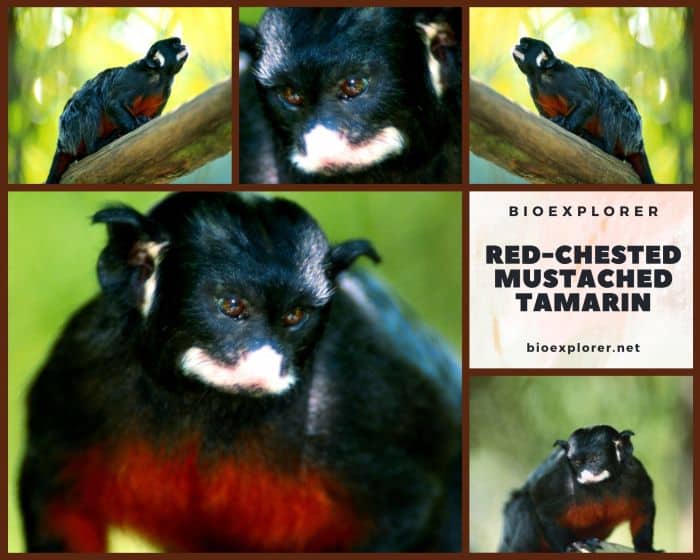 | | | | | |
| --- | --- | --- | --- | --- |
| Animalia | Primates | Callitrichidae | Saguinus | Saguinus labiatus |

Common Name: Red-bellied Tamarin
Taxonomy Classification Year: 1812
Monkey Size: 23 to 29 cm (9.06 to 11.42 in)
Skin Color(s): Dark brown or black
Habitat: Rainforest
Diet: Omnivorous

Red-bellied Tamarin Distribution

Red-chested Mustached Tamarin Characteristics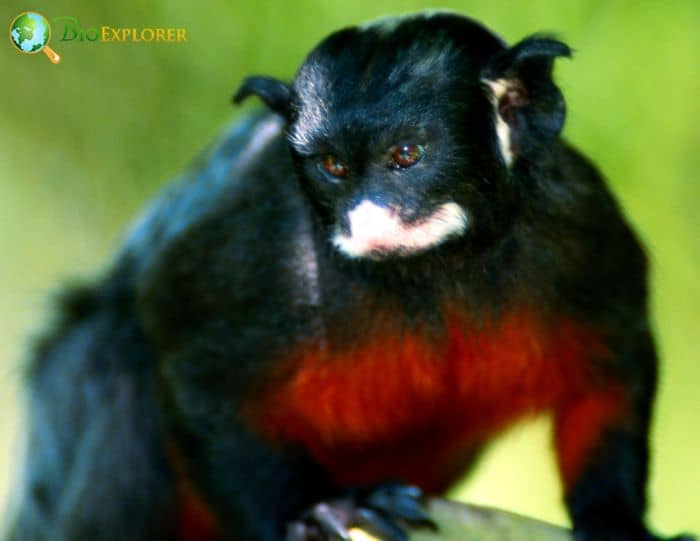 The Red-chested mustached tamarin[1] (Saguinus labiatus), also known as Red-bellied Tamarin, is a tamarin that lives in the Amazon region of Brazil, Peru, and Bolivia.
Due to their appearance, Red-chested mustached tamarins are also known as white-lipped tamarins and red-bellied tamarins.
They are usually dark brown or black and have distinctive red markings on their chest and abdomen.
This Red-bellied Tamarin also has a patch of white fur that surrounds its nose and mouth, giving them the appearance of a mustache.
Red-chested mustached tamarin is relatively small, measuring 23 to 29cm in length and weighing 350 to 575g.
Females are generally slightly larger than males. Members of this species have claw-like nails on all toes except the big toe, and their hind legs are slightly longer than their front legs.

Red-Chested Mustached Tamarin Facts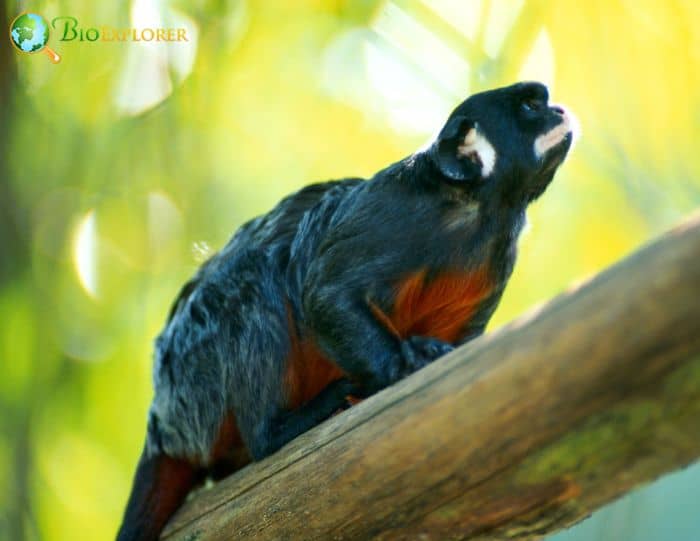 The red belly of these New World Monkeys is their most striking external feature.
Red-chested mustached tamarins are social, diurnal creatures that live in groups. Groups vary in size from 2-13 people, although groups usually consist of 4-6 members.
The father carries most of the babies, but the siblings will also share the burden of the little ones and thus learn to be good caregivers.
Females more often use scent marking when they are fertile. This scent mark is thought to attract breeding males or signal breeding susceptibility.
Because they are small, Red-chested mustached tamarins are constantly on alert, often performing visual scans of their surroundings to ensure they are safe from potential predators.

Cite This Page