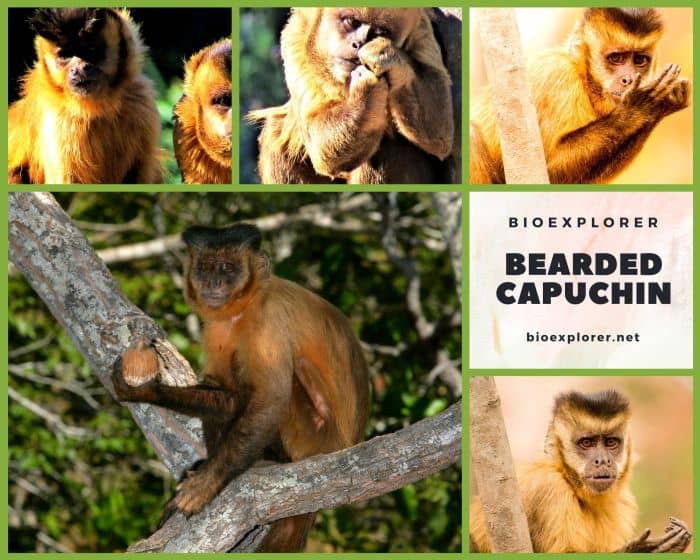 | | | | | |
| --- | --- | --- | --- | --- |
| Animalia | Primates | Cebidae | Sapajus | Sapajus libidinosus |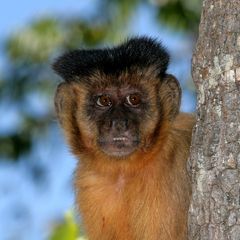 Common Name: Bearded Capuchin
Taxonomy Classification Year: 1823
Monkey Size: 37 to 37 cm (14.6 to 14.6 inches)
Skin Color(s): Golden-yellow, dark-brown
Habitat: Forests and savannahs
Diet: Omnivorous
Native Countries: Brazil

Bearded Capuchin Distribution

Bearded Capuchin Characteristics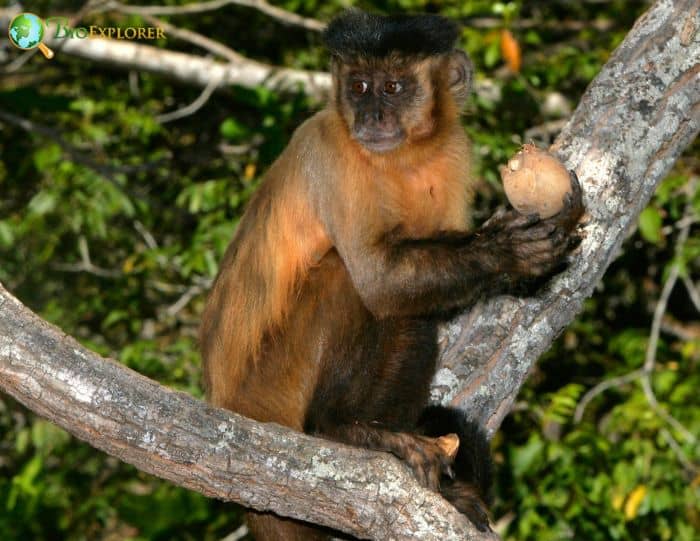 The bearded capuchin[1], also called the black-striped capuchin, is a New World monkey in the Cebidae family. They are found in central and northern Brazil.
At first glance, bearded capuchins look very similar to other stocky capuchin species of the genus Sapajus.
They have a mixed coat that ranges from golden-yellow to dark brown, with darker hair on the head, tail, and around the legs and arms.
When they reach sexual maturity, they develop 2 small black tufts of hair on top of their heads and have dark "sideburns" on the sides of their faces.
Their faces vary in darkness, but they have lighter hair around the lower face and mouth, which is why they are referred to as "bearded capuchins".
Also, they have powerful prehensile tails that they can hang and use for balance.

Bearded Capuchin Facts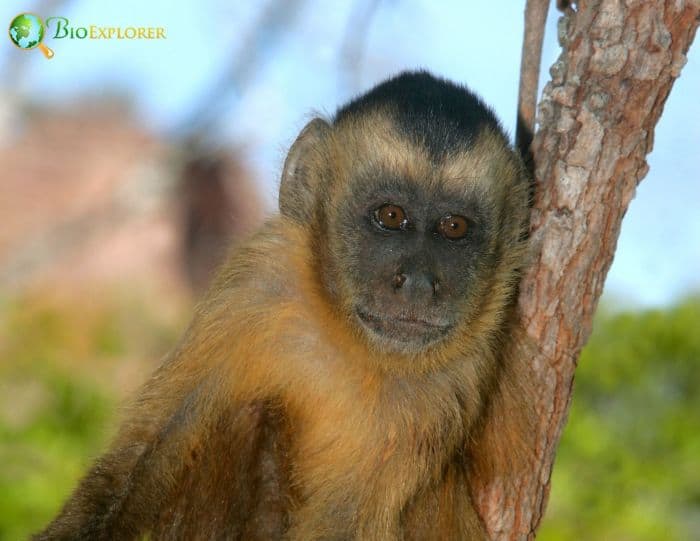 Until recently, the bearded capuchins were considered a subspecies of Tufted Capuchins. However, with additional research and knowledge, many consider them their own species.
They are one of the few primate species to exhibit nutcracker behavior.
When females want to mate with a male, they follow him and throw stones at him.
Unlike other capuchin species, they are not found in the Amazon rainforest.
Bearded Capuchins tend to live in mixed groups. Generally, groups contain more females than males, sometimes with a ratio of about two females to one male.

Cite This Page