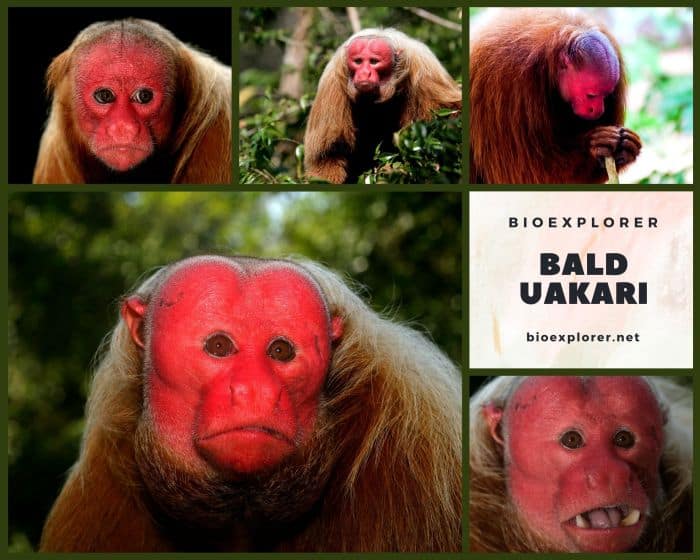 | | | | | |
| --- | --- | --- | --- | --- |
| Animalia | Primates | Pitheciidae | Cacajao | Cacajao calvus |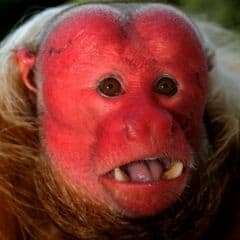 Common Name: Bald Uacari
Taxonomy Classification Year: 1847
Monkey Size: 36 to 57 cm (14.17 to 22.44 inches)
Skin Color(s): Orange, brown, red
Habitat: Rainforest
Diet: Herbivorous (frugivorous)
Native Countries: Brazil, Peru, Colombia

Bald Uacari Distribution

Bald Uakari Characteristics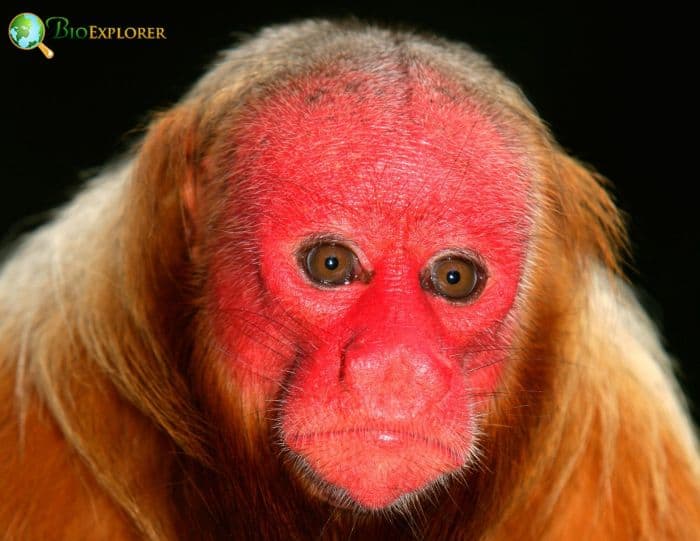 The bald uakari[1] is an Amazon primate with special traits: it has a glossy red bald face, a short tail, and reddish fur. This monkey is highly specialized and is mainly found in palm habitats.
The species are most easily recognized by its bald head and red face, from which it takes its name.
Some people compare them to babies and older people because of their baldness; it is undeniable that these species are of outstanding beauty.
Another notable feature that characterizes the bald uakaris is their prominent short tail, only about 52 cm long.
They do not use their tails to move between trees; they depend on their legs, arms, and long hairy toes and fingers. Their fur coats are long and cover their entire bodies.

Bald Uakari Facts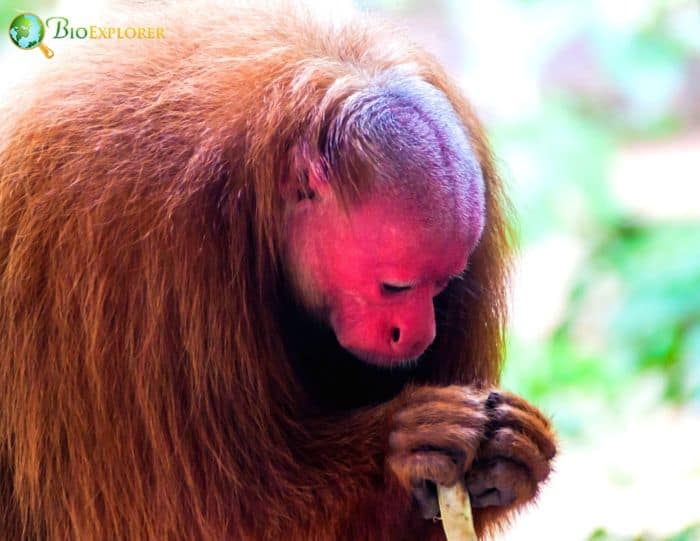 The conspicuous crimson color is caused by blood flow under the skin, specifically, a thinner epidermis with a higher concentration of capillaries on the face.
A 2016 study found that the bald uakari has a highly polymorphic color vision. Researchers believe this helps them when foraging when they need to be able to tell the colors of food against a background of leaves.
Females tend to reach sexual maturity at three years of age before males become sexually mature at six.
The species is an herbivore but is so dependent on fruit for food that some might more accurately classify the species as a frugivore.
The troop is significant, often up to 100 monkeys, but more commonly around 30. The largest troop divides into small groups for feeding, with each sub-group containing up to 10 monkeys.

Cite This Page