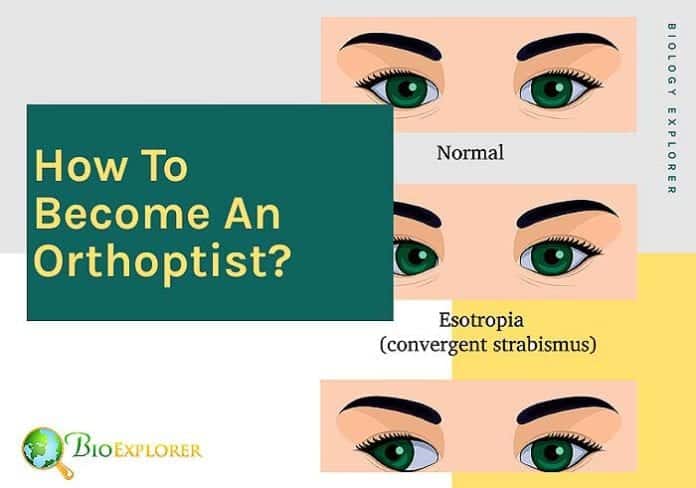 An orthoptist is a certified health professional that specializes in eye movements. Orthoptists usually are a part of the eye care team and evaluate this aspect of the state of vision in the patient.
An orthoptist works under the supervision of an ophthalmologist. Orthoptists evaluate and treat disorders of the visual system specialized in binocular vision and eye movement disorders.
Orthoptists generally work in pediatric ophthalmology settings. Explore how to become an orthoptist and required educational qualifications and anticipated salary information.
How to become an Orthoptist?
In order to become an orthoptist, one should:
Complete high school;
Have the following qualifications:

Bachelor's degree in Biology/physiology/physics/anatomy
Have at least a 3.0 GPA;

and/or:

Be a certified Ophthalmic Assistant/Technician;

Join a 2-year orthoptic fellowship program;
Get certified by the American Orthoptic Council (AOC):

Suggested Readings: Explore these sub-divisions of Ophthalmology:
Average Salary for Orthoptists
The average salary range in the USA for orthoptists is between $53,000 and $86,000 per year.

Cite This Page
Key References
"Orthoptics | Orthoptic | Bachelor of Orthoptics". Accessed December 10, 2019. Link.
"Orthoptist Salary | PayScale". Accessed December 10, 2019. Link.