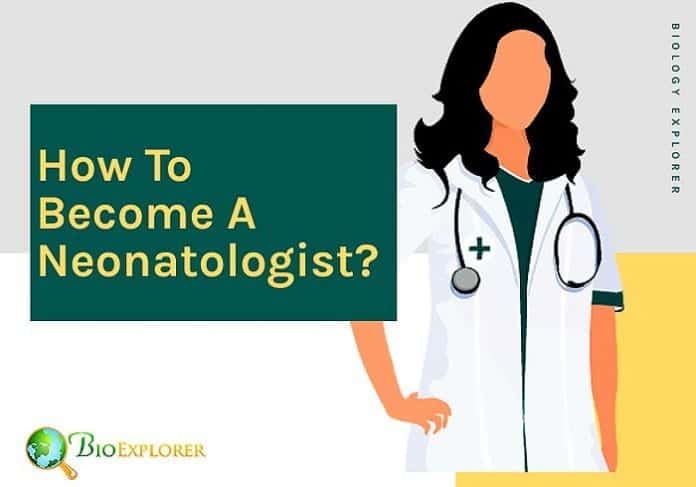 How To Become A Neonatologist? A neonatologist is one of the medical specialists that exclusively works with newborns.
Also, neonatologists work as general pediatricians in clinics or hospitals providing care to critically ill or premature babies.
Some neonatologists, especially those in academic or research settings, may oversee babies for an extended period to evaluate the long-term impact of health issues.
How to become a Neonatologist?
A student aspiring to become a neonatologist should:
Maintain a high GPA in classes on biology, chemistry, physics, and math;
Complete a 4 year pre-med Bachelor degree;
Pass the Medical College Admission Test (MCAT).
Join a licensed medical school;
Complete the 4-year course of medical study, including internship rotations;
Pass all 3 parts of the United States Medical Licensing Exam (USMLE);
Join a 3-year residency in:

Pediatrics;
Joint Internal medicine and pediatrics prgram;

During the residency, one can choose the following rotations in order to be prepared for the neonatology fellowship:

Newborn Intensive care;
Radiology;
Public health.

Join a 2-year fellowship in Neonatal-Perinatal medicine;
Get certification in pediatrics from the American Board of Pediatric Medicine (ABP);
Get certification in neonatology from the sub-board of the ABP, Sub-board of Neonatal-Perinatal Medicine;

Average Salary for Neonatologists
In the United States, the average salary range for neonatologists is between $178,000 and $317,000.

Cite This Page
Key References
"Neonatology on the Web: Neonatology as a Career". Accessed December 01, 2019. Link.
"Neonatologist Salaries in United States" – Glass Door. Accessed November 30, 2019. Link.