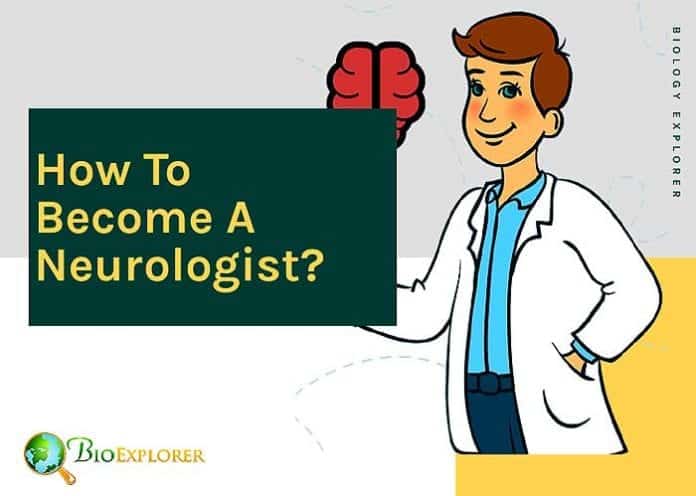 A neurologist is a medical specialist that treats patients with a variety of disorders of the nervous system (brain, spinal cord, and neurons).
A Clinical Neurophysiologist is specialized in neurology who diagnoses any difficulty dealing with the central, peripheral, and autonomic nervous system with the help of electrophysiological tests.
How to become a neurologist?
In order to become a neurologist, one needs to:
Graduate from high school with a high GPA, especially in life sciences and math;
Complete a 4-year pre-med/Biology degree;
Volunteer in a medicine-related facility;
Pass the Medical college admission test (MCAT);
Enter a licensed medical school, one that possibly offers a neurology clerkship;
Complete the 4 years of required initial medical training at the medical school, including internship.
Try to do a neurology rotation during your internship training;
Pass the 3 stages of the United States Medical Licensing Exam (USMLE);
Join a residency that should include:

1-year general internal medicine residency for general neurologists;
2 years of pediatrics for child neurologists;
3 years of specialized neurology residency.

Get licensed by the American Board of Psychiatry and Neurology (ABPN);
Join a fellowship in any of these subspecialties:

Autonomous disorders;
Epilepsy;
Brain injury medicine;
Headache medicine;
Clinical neurophysiology;
Neural repair and rehabilitation;
Sleep medicine;
Neuroimaging;

There are many neurology subspecialties to choose from besides the mentioned above;
You would have to participate in continuing medical education after completing the main education track as well;

How much do neurologists make?
In the United States of America, the average salary range for a neurologist is between $113,709 and $169,161 per year.

Cite This Page
Key References
"How to Become A Neurologist". Accessed December 02, 2019. Link.
"Neurologist Salaries in United States" – Glass Door. Accessed December 02, 2019. Link.