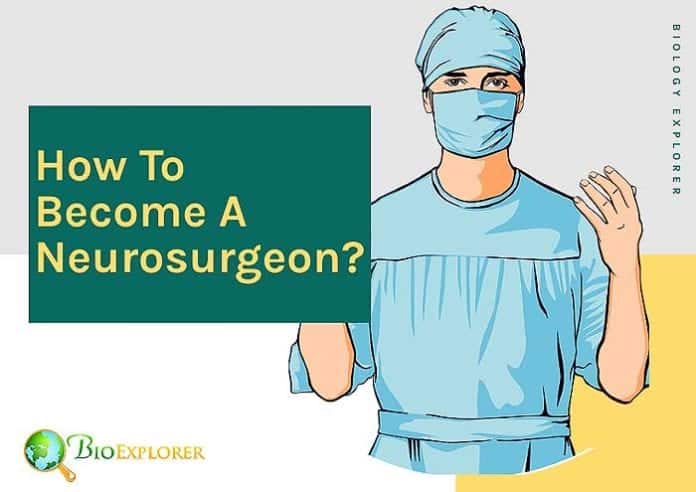 A neurosurgeon is a highly qualified medical specialist that can perform surgeries on the brain and spinal cord, including traumas, tumors, and infections.
How to Become a Neurosurgeon?
In order to become a qualified neurosurgeon, one needs to:
Graduate from high school with a high GPA, especially in life sciences and math;
Complete a 4-year pre-med/Biology degree;
Volunteer in a medicine-related facility;
Pass the Medical college admission test (MCAT);
Enter a licensed medical school, one that possibly offers a neurology clerkship;
Complete the 4 years of required initial medical training. You would need one of the following degrees:

Doctor of Medicine, M.D.;
Doctor of Osteopathic Medicine, D.O;

Try to do a neurology rotation during your internship training;
Pass the three stages of the United States Medical Licensing Exam (USMLE);
Join a residency that should include:

3 months of fundamental neuroscience;
3 months of critical care training;
6 months general patient care;
Electives:

Neuropathology;
Research;
Spine surgery;
Pediatric neurosurgery.
A specialized fellowship in general neurosurgery or a subspecialty;
Get certified by The American Board of Neurological Surgery (ABNS);

Average Salary for Neurosurgeons
In the United States, the average salary for a neurosurgeon is between $122,000 and $778,000.

Cite This Page
Key References
"So you want to become a surgeon?" – AANS.ORG. Accessed December 06, 2019. Link.
"Neurosurgeon Salary | PayScale". Accessed December 06, 2019. Link.