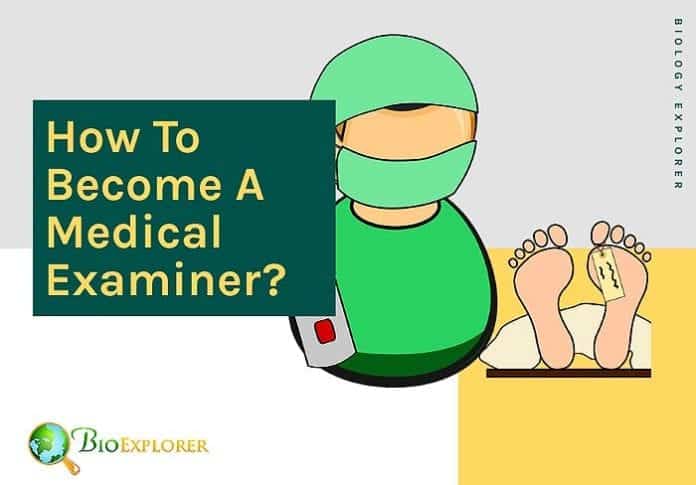 How To Become A Medical Examiner? Medical examiners are specialists that undertake post-mortem examinations for people who have died.
Medical examiners can work both at the hospital and for the police divisions, assisting them in solving crimes.
How to become a Medical Examiner?
In order to become a medical examiner, one should:
Complete high school successfully, getting good grades in Biology, Chemistry, and Math.
Complete a pre-med Bachelor degree with the emphasis on the sciences as mentioned above (3-4 years);
Pass the Medical Colleges Admissions Test (MCAT);
Join a licensed medical school and make sure to take advanced courses in pathology, anatomy, and microbiology. The study at the medical school last 4 years, including internship;
Pass the 3 stages of the United States Medical Licensing Exam (USMLE);
Join a residency in pathology, or a residency that includes autopsies and pathology as part of the program (3 years);
Join a 1-year medical examiner fellowship;
Take additional courses in:

Toxicology;
Fingerprinting;
Trace evidence collection;
DNA analysis;
Facial reconstruction;

There are other options for working at a medical examiner's office:

Graduates with a Bachelor's degree can join training to become forensic autopsy technicians;
Graduates with a Master's degree in pathology can choose to become forensic pathology assistants and not pursue medical licensing;

Get licensed by:

American Board of Medicolegal Death Investigations (ABMDI);
American Board of pathology (license in forensic pathology);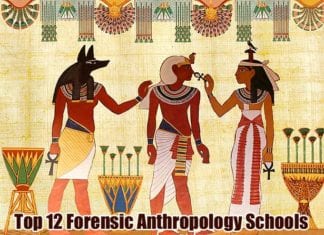 Anthropology is the study of different aspects of human beings ranging from their evolutionary history, general biology, and social behavior. Here are the 12 top Forensic Anthropology Schools in the USA that offer excellent forensic anthropology courses & graduate programs in state-of-the-art facilities.

How Much Do Medical Examiners Make?
In the United States, the average salary for a medical examiner is between $50,000 to $100,000 a year.

Cite This Page
Key References
"Forensic Medical Examiner Salary, Career & Education Requirements". Accessed November 30, 2019. Link.
"Medical Examiner – Salary, Examiners, and Job – StateUniversity.com". Accessed November 30, 2019. Link.