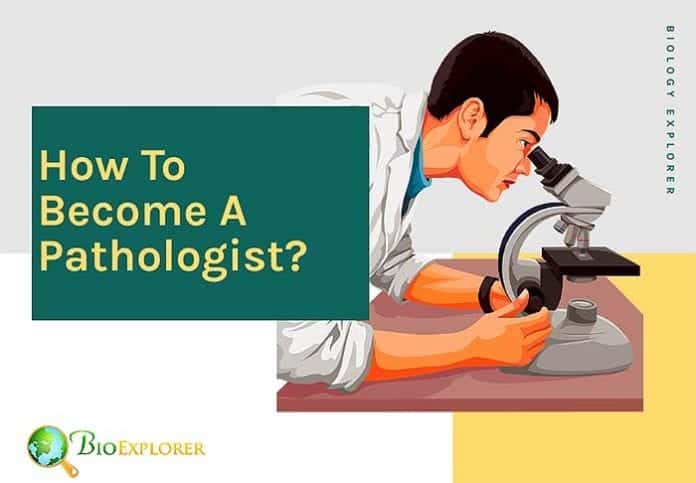 How to become a pathlogist? A pathologist is a specialist that studies the whole process of the disease – from the cause to the processes that take place as the disease progresses, called pathogenesis.
Pathologists can be both researchers and advisors to medical teams, guiding treatment decisions based on the results of tests and examinations.
Types of Pathologist
1) Anatomical Pathologist
An Anatomical pathologist specializes in examining the tissue samples from the human body organs. The purpose of the examination is to determine if any cancerous cells present in the tissue. This type of pathologist plays a critical role in the accurate diagnosis.


A Forensic pathologist investigates the pieces of evidence procured from homicides and accident locations. The main pieces of evidence include human hair samples, blood, or cloth fibers to identify the cause of death. The forensic pathologists closely with law enforcement officials and assist them in identifying the suspects in crimes.

How to become a pathologist?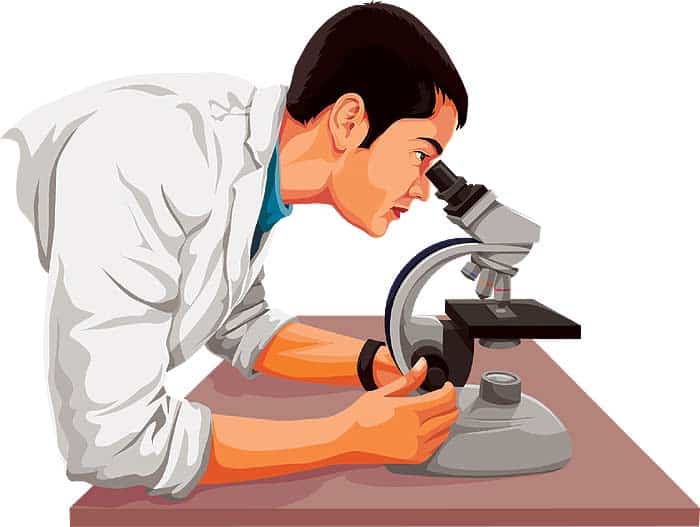 Here are the steps to becoming a pathologist in the medical profession. One should:
Complete high school. Taking AP classes in chemistry, biology, and math may help you in the future.
Enter college and earn a 4-year Bachelor's degree with requisite pre-med courses (anatomy, microbiology, biochemistry, Math).
Pass the Medical School Admissions Test (MCAT)
Obtain a degree in medicine or osteopathic medicine (M.D. or D.O.)
If you study at an osteopathic school, you would need to pass the United States Comprehensive Osteopathic Medical Licensing Examination (COMLEX-USA).
Join a residency in pathology. There are 3 main tracks for pathology residents:

Clinical pathology.
Anatomical pathology.
Clinical and Anatomical Pathology.

Most pathology residencies may have the following disciplines in the curriculum:

Microbiology.
Transfusion medicine.
Laboratory research.
Immunopathology.
Cytogenetics.
Toxicology.
Medical microscopy.

After completion of the residency, one has to be board certified by the American Board of Pathology.
After obtaining a license in pathology, a student may choose to join a 1-2 year fellowship in:

Forensic pathology/medical examiner fellowship (see the medical examiner entry).
Chemical pathology (or clinical chemistry).
Hematopathology.
Molecular Genetics pathology.
Medical microbiology.
Medical toxicology.
Transfusion medicine.
Breast pathology.

Receive a license to practice medicine in the state you reside in.
Get certified by the American Board of Pathology (ABOP) in the chosen sub-specialty.
Participate in courses for Maintenance of Certification Program.

Average Salary for Pathologists
The average salary range in the USA for a pathologist is between $99,000 and $304,000 per year.


Cite This Page
Key References