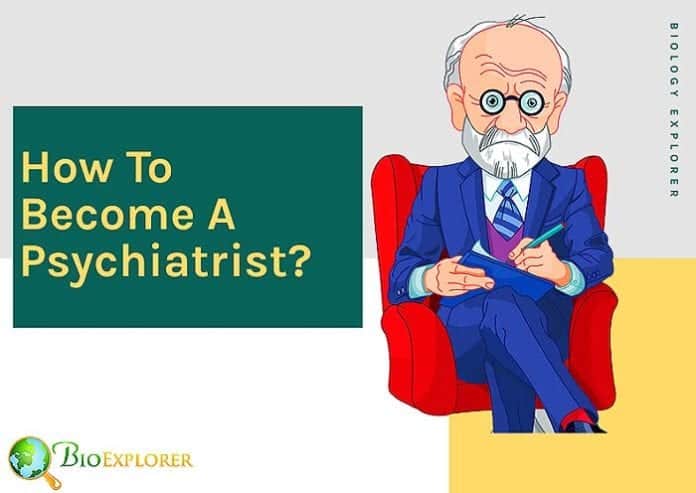 A psychiatrist is a medical professional that treats and diagnoses mental and behavioral disorders. In this page, learn what do psychiatrists do and how to become a psychiatrist.
Psychiatrists are primary mental health physicians. Among their primary duties are the diagnosis and treatment of mental illnesses.
Psychiatrists have a solid knowledge of general medicine, psychology, neurology, biology, biochemistry, and pharmacology.
What Do Psychiatrists Do?
There are varieties of mental disorders ranging from very mild to extreme cases. Here are the various mental illnesses:
Anxiety disorders: There are 5 different types of anxiety disorders:

Generalized anxiety disorder (GAD).
Obsessive-compulsive disorder (OCD).
Panic disorder (PD).
All types of phobias.
Social Phobia or Social anxiety disorder (SAD).

Eating disorders:

Anorexia Nervosa (AN).
Binge Eating Disorder.
Other Specified Feeding and Eating Disorders (OSFED).
Avoidant Restrictive Food Intake Disorder (ARFID).
Rumination Disorder.
Unspecified Feeding or Eating Disorder (UFED).

Mood disorders:

Major Depressive Disorder (MDD).
Dysthymic Disorder (DD).
Bipolar Disorder (BD).
Cyclothymic Disorder (CD).
Substance-induced mood disorder (SIMD).
Personality disorders:
Borderline personality disorder (BPD).
Paranoid personality disorder (PPD).
Schizoid personality disorder.
Schizotypal personality disorder.
Antisocial personality disorder.
Histrionic personality disorder.
Narcissistic personality disorder (NPD).
Avoidant personality disorder.
Dependent personality disorder.
Anankastic (obsessive-compulsive) personality disorder (OCPD).

Psychotic Disorders:

Bipolar psychosis.
Schizophrenia.
Schizoaffective disorder.
Substance-induced psychotic disorder (SIPD).
Paraphrenia.
Schizophreniform disorder.

Specific learning disorders:

Auditory Processing Disorder (APD).
Dyscalculia.
Dysgraphia.
Dyslexia.
Language Processing Disorder.
Non-Verbal Learning Disabilities.
Visual Perceptual/Visual Motor Deficit.
ADHD.
Dyspraxia.
Depending upon the needs of a patient, a psychiatrist can employ use a variety of treatment options: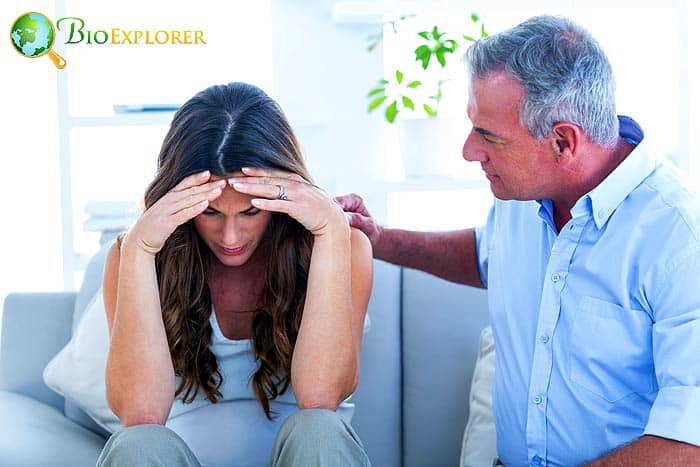 Psychotherapy (talk therapy).
Medications.
Psychosocial interventions.
Electroconvulsive Therapy (ECT).

Difference Between a Psychiatrist and Psychologist
A psychiatrist is a fully-trained medical doctor who has completed medical school and residency requirements. A psychiatrist can prescribe medications and conduct psychotherapy.
A psychologist usually has an advanced degree in clinical psychology. Psychologists treat mental disorders with psychotherapy (talking sessions), and some specialize in psychological testing and evaluation.

How to Become A Psychiatrist?
In order to become a psychiatrist, one should:
Graduate high school with a high GPA.
Complete "pre-med" Bachelor's degree with courses in Biology, Physics, Chemistry, and Math, including laboratory practice.
Volunteer in different settings, preferably related to the medical field.
Pass the Medical college admission test (MCAT).
Obtain a medical degree at a licensed medical school (requires 4 years of training, including internship) or osteopathic school.
If you study at an osteopathic school, you would need to pass the United States Comprehensive Osteopathic Medical Licensing Examination (COMLEX-USA).
Pass the 3 stages of the United States Medical Licensing Exam (USMLE):

Addiction Psychiatry.
Child and Adolescent Psychiatry.
Geriatric Psychiatry.
Neurology.
Emergency medicine.

Become certified by the American Board of Psychiatry and Neurology.
Optionally, one may join a 1-year fellowship in any of the following subspecialties:

Brain Injury Medicine.
Clinical Neurophysiology.
Consultation-Liaison Psychiatry (aka Psychosomatic medicine).
Epilepsy.
Forensic Psychiatry.
Hospice and Palliative Medicine.
Neurocritical Care.
Neurodevelopmental Disabilities.
Neuromuscular Medicine.
Pain Medicine.
Sleep Medicine.
Vascular Neurology.

Get certified in the subspecialty of your choice.

Average Salary for Psychiatrists
The average salary for the psychiatristsin the USA ranges between $186,000 and $311,000 per year.

Cite This Page
Key References