Endocrine System Fun Facts: The human body is a functional unit that comprises of different subunits or systems without which it is incomplete. One such system is the endocrine system. It controls and coordinates all the other operations of the body by secreting certain chemical messengers.
The endocrine system has different types of glands that secrete small molecule chemicals which are responsible for controlling the various functions of the human body.
In this page, the top 25 interesting fun facts of the endocrine system are explored.
Top 25 Endocrine System Fun Facts
1
Chemical messengers secreted by endocrine glands are called hormones.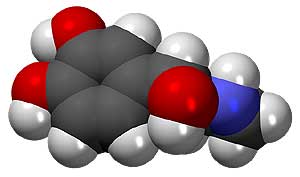 Hormones are small molecules that are secreted by endocrine glands in different parts of the body.
Every hormone secreted by endocrine glands performs a specific type of function in the human body.
Hormones are carried to different target organs using the bloodstream. Target receptors present in the destination carry out a series of reactions that perform a particular function.

























The functions of the endocrine system are varied in the human body, and without it, it is impossible for the organs and organ systems to thrive. Every feature in the body is controlled by a hormone or a group of hormones.
The endocrine system is an important crucial regulatory mechanism and a collection of glands that control the most essential biochemical reactions and pathways in the human body.

Cite This Page
Key References
Human Physiology/The endocrine system – PDF. Accessed on June 19, 2019. Link
The Endocrine System – PDF. Accessed on June 19, 2019. Link
Chapter 22 – Chemical Coordination & Integration – PDF. Accessed on June 19, 2019. Link