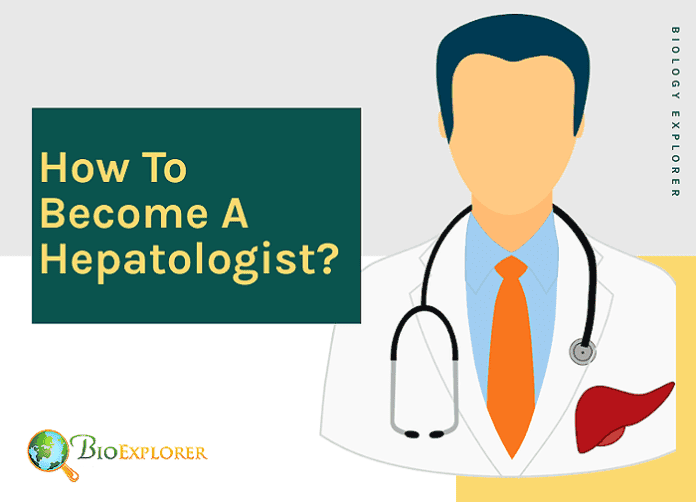 How To Become A Hepatologist? A Hepatologist is a medical specialist that deals specifically with the disorders of the liver, gallbladder, pancreas, biliary tract, as well as other related organs.
Hepatology is regarded as a branch of gastroenterology.
How to become a Hepatologist?
In order to get licensed as a hepatologist, one should:
Complete the pre-med Bachelor degree that includes Biology and Physical Sciences disciplines. This degree program takes 3-4 years in total.
Maintain a high GPA and volunteer in some medical establishment to gain experience;
Pass the Medical College Admission Test (MCAT);
Complete the required four years at medical school;
Pass the three-parts of the United States Medical Licensing Exam (USMLE);
Join a residency program in internal medicine that may last from 2 to 4 years.
Choose one of the following tracks:

Join a fellowship in Gastroenterology with an emphasis in hepatology (4-year program);
Join a year-long fellowship in hepatology after completing a 4-year fellowship in gastroenterology;
Join a 1-year program that combines advanced hepatology with transplant hepatology;
Join a 4-year program that combines gastroenterology with transplant hepatology;

At the end of your education, you would be able to deal with:

Viral liver diseases;
Cirrhosis;
Liver transplants;
Steatohepatitis;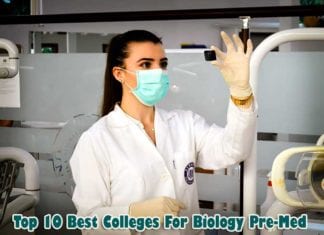 Here are the top 10 prestigious best colleges for biology pre-med in the US that helps to lay the foundation of biomedical knowledge by the pre-med courses.

Average Salary for Hepatologists
The average salary for a hepatologist would be in the range between $166,000 to $345,000.

Cite This Page
Key References
"So You Want to Be a Hepatologist?" – John Del Valle, Section Editor, Gastro Journal. Accessed November 27, 2019. Link.
"Hepatology Fellowship – MU School of Medicine". Accessed November 27, 2019. Link.
"Training the next generation of hepatologist: What will they need to know?" – CLD – A multimedia review journal. Accessed November 27, 2019. Link.