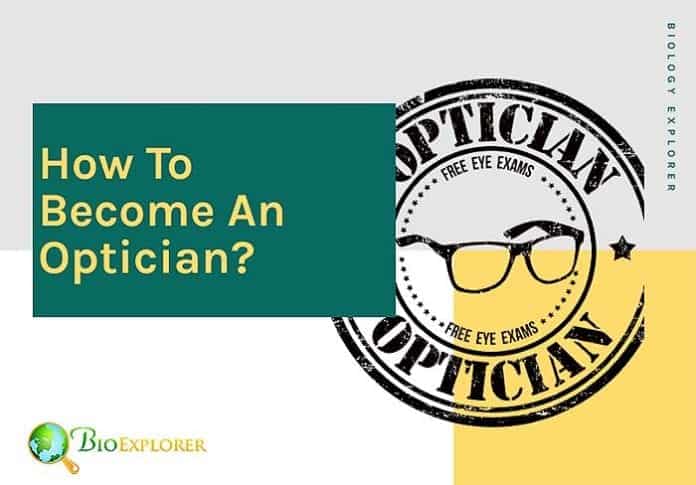 An optician is one of the health care professionals who helps customers choose appropriate eyewear, as well as educates potential customers about possible choices and care for their glasses or other visual aids.
An optician is trained to supply, prepare, and dispense optical appliances through the interpretation of written prescriptions from ophthalmologists.
This specialist also fits and finishes eyeglass lenses and frames and dispense low vision devices, contact lenses, and artificial eyes.
How to become an Optician?
In order to become an optician, one should:
Complete high school;
Complete an associate degree/online course in Opticianry/Vision Care technology/Ophthalmic Technology (from 6 to 18 months);
Complete an internship through your program or a 2-year apprenticeship;
Get certified by the American Board of Opticianry and National Contact Lenses Examiners (ABO-NCLE);
Apply for the license if it is required in your state;
Renew your certification every 3 years;

Suggested Readings: Explore these sub-divisions of Ophthalmology:
Average Salary for Opticians
An average salary range for an optician in the USA is between $42,997 and $56,111 per year.

Cite This Page
Key References
"How to Become an Optician|Optician Education by State". Accessed December 10, 2019. Link.
"Optician Salary | Salary.com". Accessed December 10, 2019. Link.