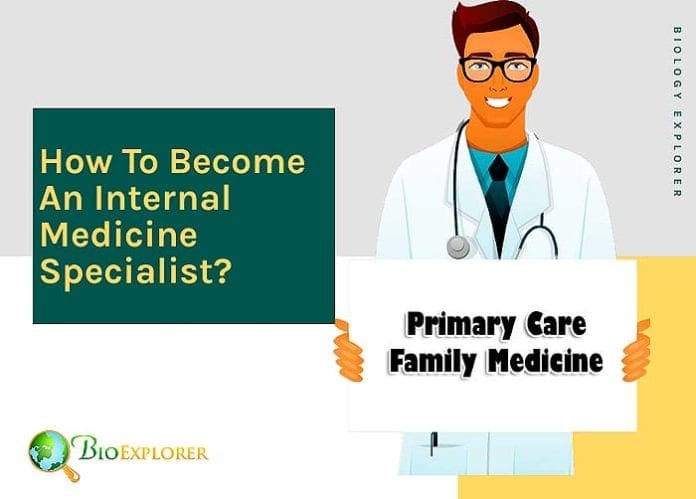 An internal medicine specialist is a medical practitioner that treats the adult patient in a comprehensive spectrum from healthy individuals to patients with complex illnesses. They can work as primary care physicians.
How to become an internal medicine specialist?
In order to become an internal medicine specialist, an aspiring student should:
Complete a pre-med Bachelor degree;
Volunteer in a medical organization to gain experience;
Pass the College Admission Test (MCAT);
Gain entry to the licensed medical school and complete the 4-year course of study, including the period of internship;
Pass the three-parts of the United States Medical Licensing Exam (USMLE);
Complete a 3-year residency in internal medicine;
Become certified by the American Board of Internal Medicine;
Choose a subspecialty and join a 2-3-year fellowship in:

Primary care/family medicine;
Hospital internal medicine;
Critical care;
Adolescent medicine;
Geriatric medicine;

Regularly participate in continuous medical training;

Average Salary for Internists
The average salary for internists ranges between $184,200 and $231,690.

Cite This Page
Key References
[1] – "About Internal Medicine | What is an Internist | ACP". Accessed November 29, 2019. Link.
[2] – "Internal Medicine Career Guide: Job Description, Qualifications & Career Outlook | Global Pre-Meds". Accessed November 29, 2019. Link.