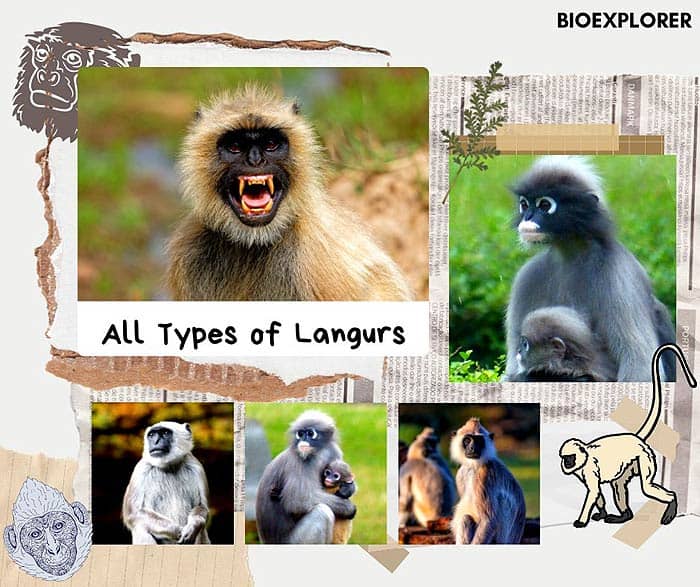 Langurs are Old-world monkeys classified under the Colobinae family along with other leaf-eating monkeys, including Colobus and proboscis monkeys. Still, there is an ongoing debate on langur classification based on genetic analysis as to which groups or tribes are hosting langurs.
Primarily, all langur species are grouped under the tribe Presbytini with 3 genera, namely Trachypithecus (Lutungs), Presbytis (Surilis), and Semnopithecus (Gray Langurs). They all live on the Asian continent.
Although some odd-nosed monkeys are called langurs, such as Doucs langurs (Pygathrix) or Pig-tailed langurs (Simias), they are also listed under langurs here.

Langur Characteristics

Langur Species

Cite This Page