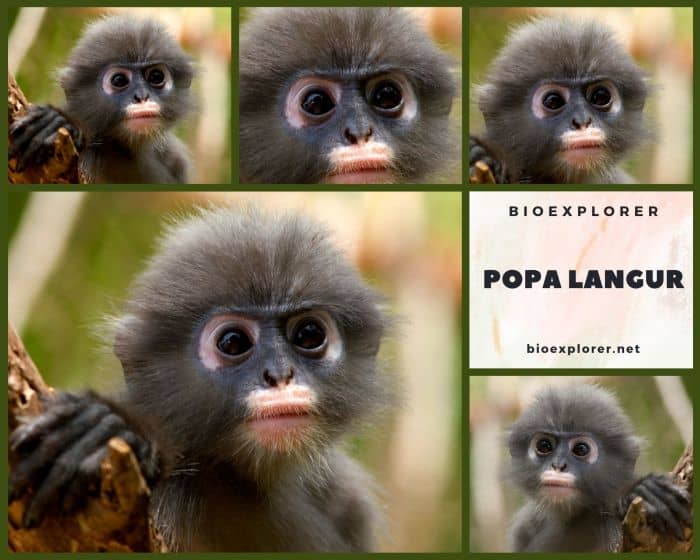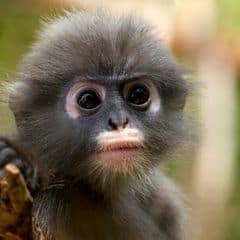 Common Name: Popa langur
Taxonomy Classification Year: 2020
Monkey Size: 44.7 to 60 cm (17.6 to 23.6 in)
Skin Color(s): Dark-brown or grey-brown
Habitat: Rainforest
Diet: Herbivorous
Native Countries: Myanmar

Popa langur Distribution

Popa Langur Characteristics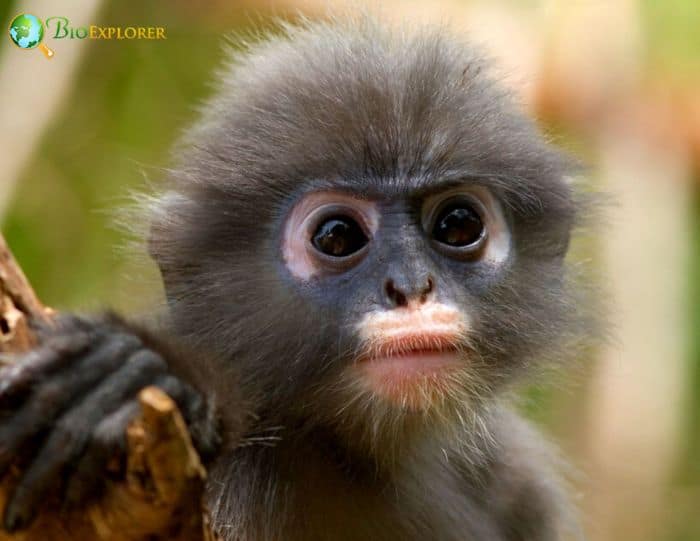 Popa langur[1] (Trachypithecus popa) is a primate species in the Cercopithecidae family. It occurs exclusively in Myanmar.
The popa langur differs from other known species in the color of its fur, the length of its tail, and the dimensions of its skull.
It's a beautiful furry gray monkey with bright white markings around its eyes like spectacles. The popa langur has a dark brown or tan back, white belly, and black hands and feet.
It has prominent white rings around the eyes and the snout. Like other langur monkeys, popa langurs have slender bodies with long tails.
They weigh about 8 kilograms (18 pounds). A close relative of the popa langur is the Phayre's langur (Trachypithecus phayrei). Still, there are some morphological differences between the two.

Popa Langur Facts
The species is named after Mount Popa, where a population of 100 monkeys lives.
They move mostly quadrupedally on the ground and in trees, preferring to run rather than walk.
Popa langurs live in groups of multiple males and females, although there are also groups of single males.
They spend the nights in dormant trees that rise an average of 40 feet (12 m) above the ground; Popa langurs usually choose the higher branches to roost.
It is critically endangered, with 200-250 individuals remaining in the wild.

Cite This Page