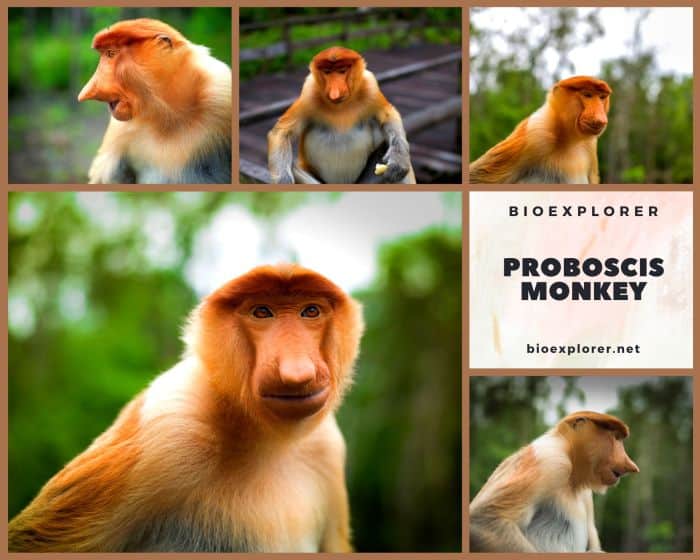 | | | | | |
| --- | --- | --- | --- | --- |
| Animalia | Primates | Cercopithecidae | Nasalis | Nasalis larvatus |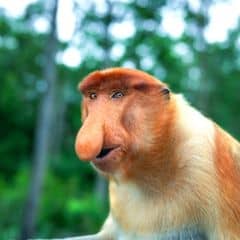 Common Name: Proboscis Monkey
Taxonomy Classification Year: 1787
Monkey Size: 60 to 70 cm (23.62 to 27.56 in)
Skin Color(s): Reddish-brown
Habitat: Rainforest
Diet: Omnivorous
Native Countries: Borneo

Proboscis Monkey Distribution

Proboscis Monkey Characteristics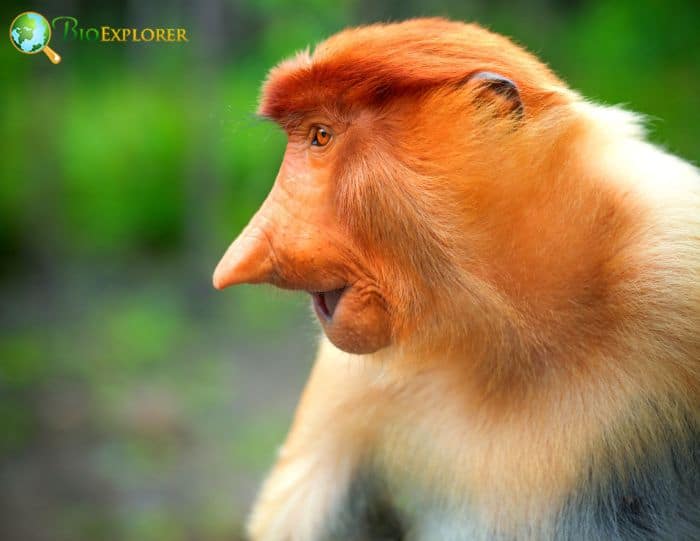 The proboscis monkey[1] (Nasalis larvatus) is an Old-World arboreal species with an unusually large nose, reddish-brown skin color, and a long tail.
This long-nosed monkey is native to the island of Borneo in Southeast Asia, mainly found in the island's mangrove forests and coastal areas.
The proboscis monkey has long fur; the fur on the back is reddish brown, bright orange, tawny, or brick red.
The undercoat is light gray, yellowish, or grayish to light orange. This is because babies are born with blue face that turns gray by 2.5 months.
At 8.5 months, the face has become cream-colored like that of adults.
Both sexes have bulging bellies, giving monkeys the appearance of a potbelly. Most of the monkey's toes are webbed.
Males have a broad, protruding nose that enhances resonant vocalizations. The female's nose is smaller.

What Do Proboscis Monkeys Eat?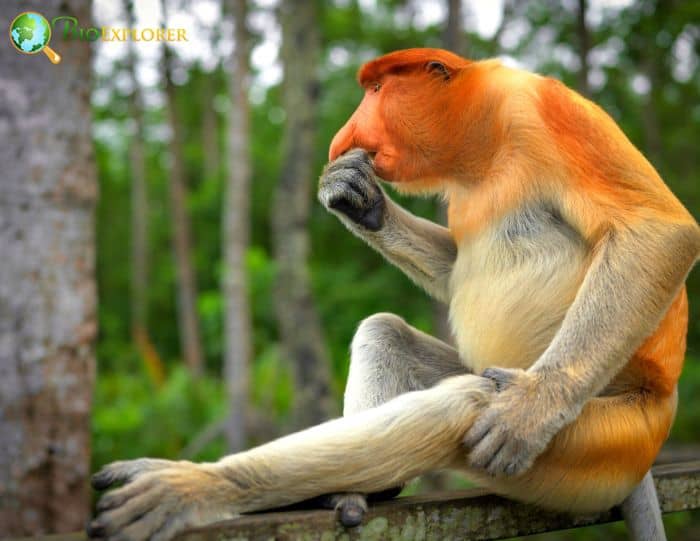 In the wild, the Proboscis Monkey nourishes on[¶]:
Hexapoda (Insecta)
Fig (Ficus)
Breadfruit (Artocarpus)
Common Fig (Ficus carica).
Clustertree (Ficus racemosa)
Combretums (Combretaceae)

What Eats Proboscis Monkeys?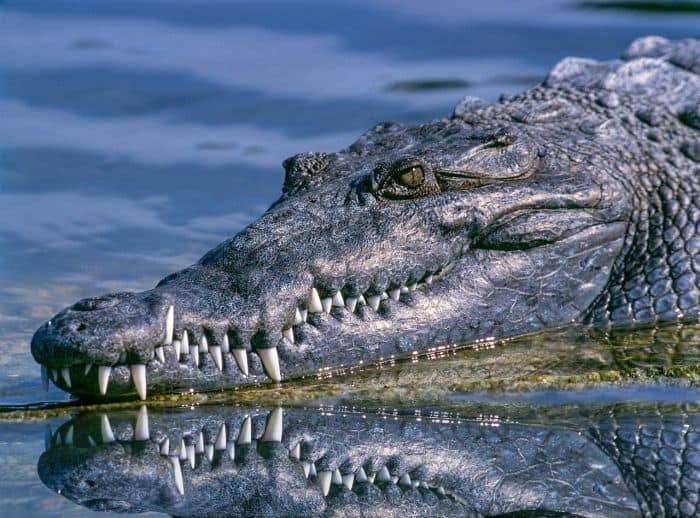 Crocodiles (Crocodylidae) and Leopards (Panthera pardus) predate Proboscis Monkeys[§].

Proboscis Monkey Facts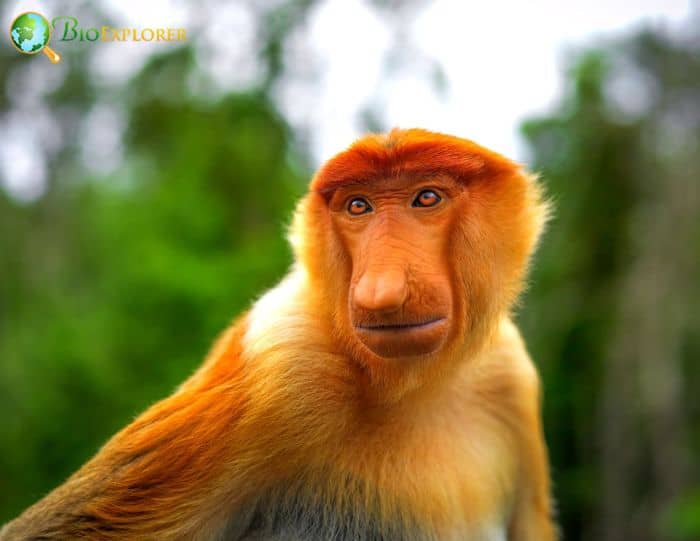 The proboscis monkey is a large species and one of the largest Old-World monkey species native to Asia. Only the Tibetan macaque and some gray langurs can match its size.
They usually live in groups consisting of an adult male, a few adult females, and their young.
These monkeys live in overlapping home ranges with little territoriality in a fission-fusion society where groups congregate at roosting sites by nightfall.
Probosci monkeys are diurnal and prefer to be active from late afternoon to dusk.
Proboscis monkeys meet during the day and travel together, but individuals only groom and play with their own group.

Cite This Page