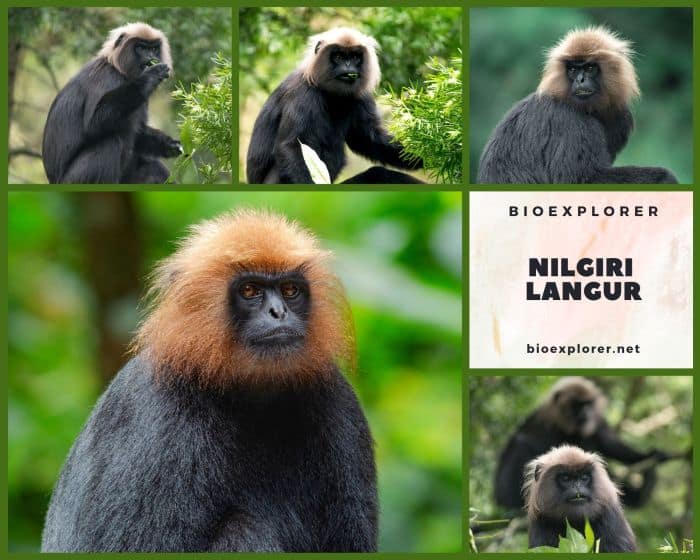 | | | | | |
| --- | --- | --- | --- | --- |
| Animalia | Primates | Cercopithecidae | Semnopithecus | Semnopithecus johnii |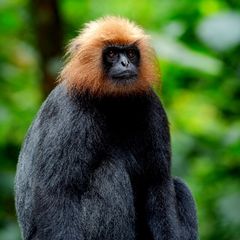 Common Names: Hooded leaf monkey, Black-leaf monkey, John's langur, and Indian hooded leaf monkey
Taxonomy Classification Year: 1829
Monkey Size: 58 to 80 cm (22.83 to 31.50 in)
Skin Color(s): Black
Habitat: Forest, mountains
Diet: Omnivorous
Native Countries: India

Hooded leaf monkey Distribution

Nilgiri Langur Characteristics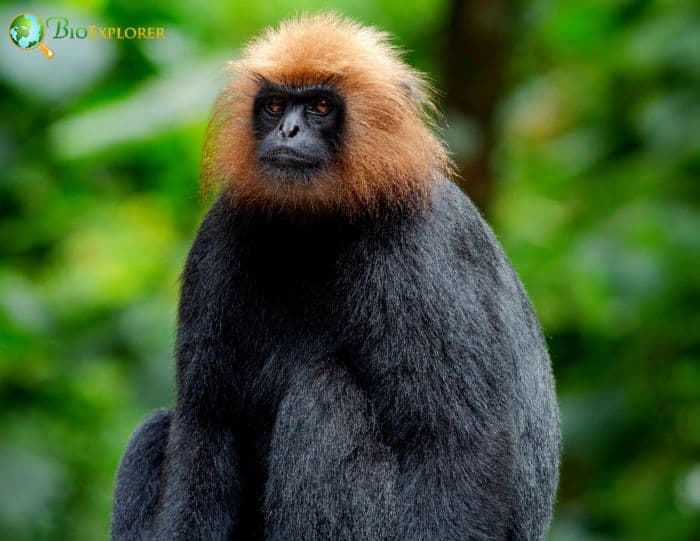 The Nilgiri langur[1] (Semnopithecus johnii), also called the black-leaf monkey, John's langur, and Indian hooded leaf monkey is a langur (a species of Old-World monkey) found in the Nilgiri foothills of the Western Ghats in southern India.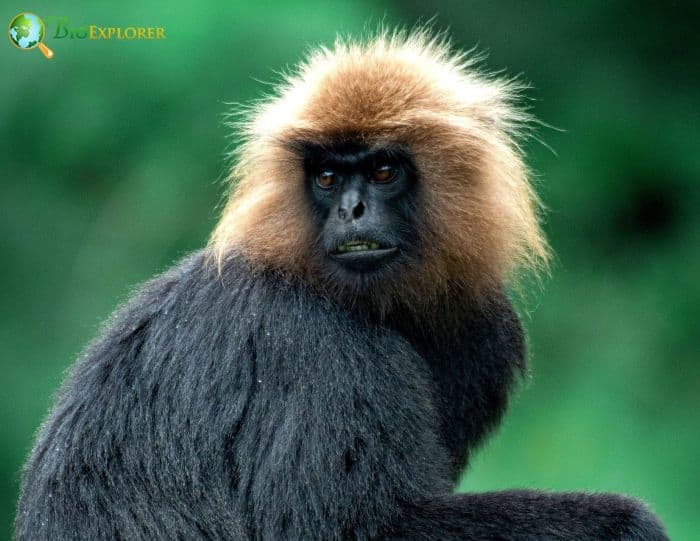 These langurs' range also includes Kodagu in Karnataka, Kodayar Hills in Tamil Nadu, and many other mountainous regions of Tamil Nadu and Kerala.
Nilgiri langurs have a glossy black coat with a reddish brown to golden head. Newborns are reddish-brown until ten weeks of age when they take on the color of adults.
Like purple-faced langurs, Nilgiri langurs have dark faces and white whiskers. In addition, female species have white patches on their thighs that distinguish them from male species.
Nilgiri langurs are sexually dimorphic, with males being slightly larger than females.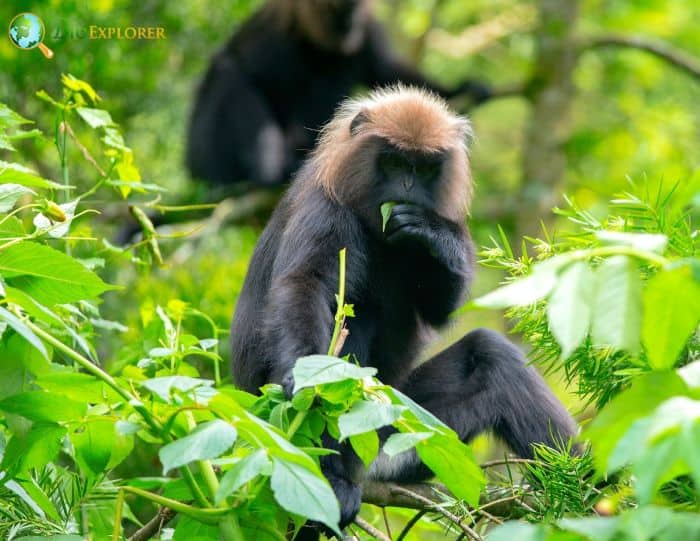 Nilgiri Langur Facts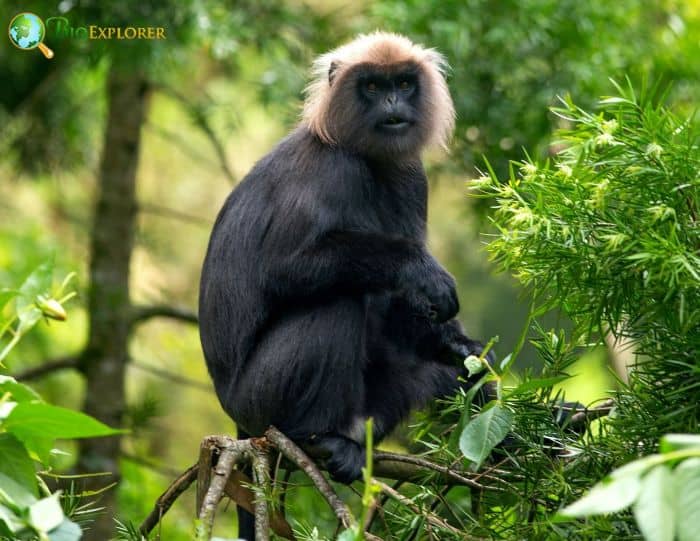 Generally, Nilgiri langurs live in small groups centered around females. These groups can consist of one male and several females, several males and several females, or one or more solitary males.
At the peak of its activity, it alternates between the feeding and resting phases.
They exhibit subtle dominance hierarchies. Within each group, there are two dominance structures, one for males and one for females.
Nilgiri langurs show territorial behavior when confronted with other species groups. This territorial defense directly involves a single adult male from each group.
Nilgiri langurs communicate primarily through vocalization. Vocal communication is observed during the maintenance of social hierarchy, in territorial conflicts, in the context of female-female conflicts within the group, and finally, during male interventions in these conflicts.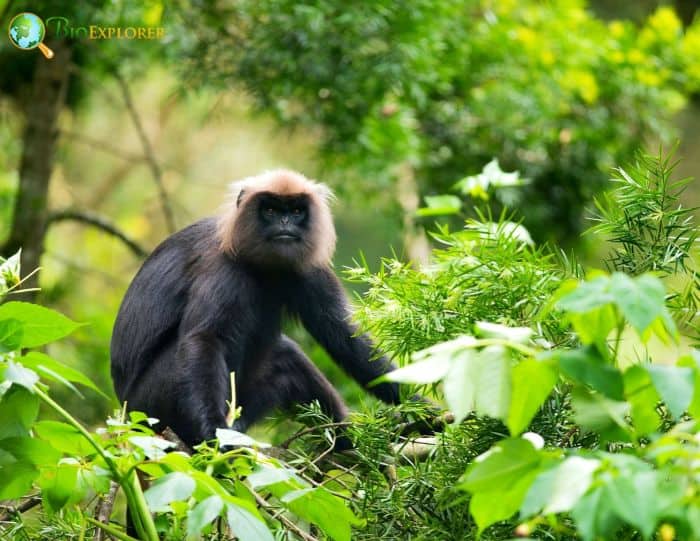 Cite This Page