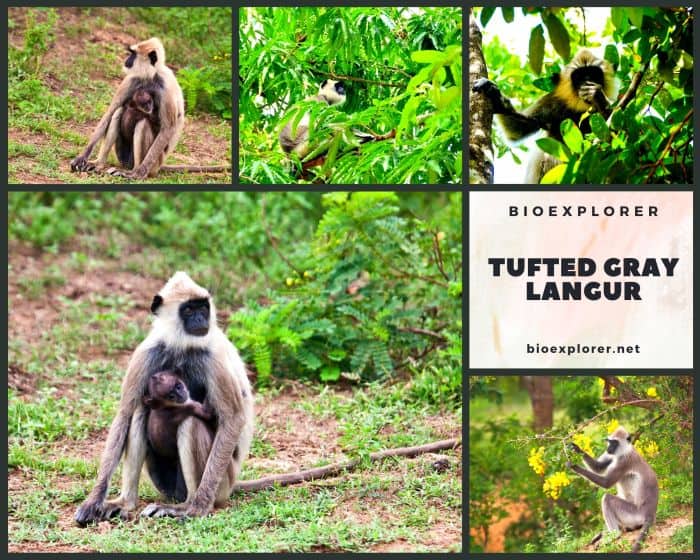 [shemedia_ad type="medrec"]
| | | | | |
| --- | --- | --- | --- | --- |
| Animalia | Primates | Cercopithecidae | Semnopithecus | Semnopithecus priam |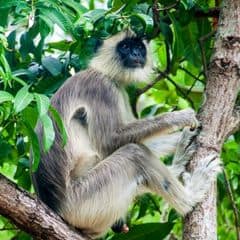 Common Names: Tufted Gray Langur, Coromandel Sacred Langur
Taxonomy Classification Year: 1844
Monkey Size: 55 to 80 cm (22 to 31 in)
Skin Color(s): Brownish to light gray
Habitat: Forest
Diet: Herbivorous
Native Countries: India, Sri Lanka

Tufted Gray Langur Distribution

Tufted Gray Langur Characteristics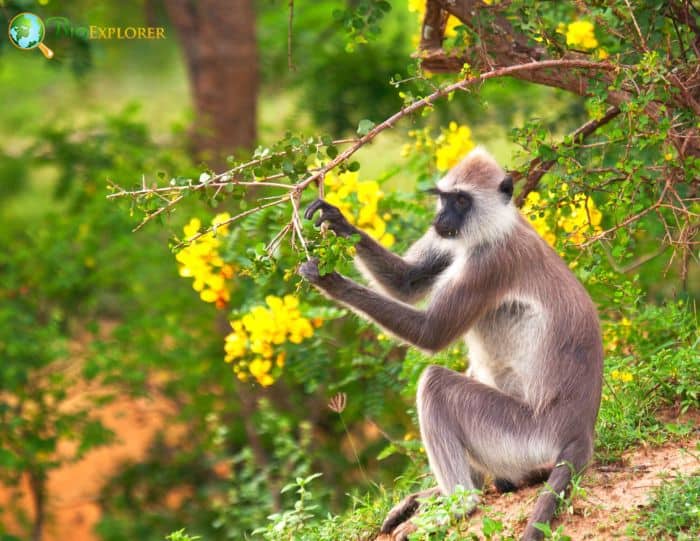 The tufted gray langur[1] (Semnopithecus priam), also called the Coromandel sacred langur and the Madras gray langur, is an Old-World monkey, one of the langur species.
This, like other gray langurs, is primarily a leaf-eating monkey. It is found in Sri Lanka and Southeast India.
Tufted gray langurs have a narrow tail that is longer than the rest of their body and hangs high above them.
Their fur is brown to light gray in color and looks silky. Their heads are off-white, and the crown hair points upwards in a distinct lock that meets a center point, like a miniature mohawk.
Their faces are dark gray in color, and they have slender ears that protrude from each side of their head.
Its belly is creamy yellow, and the fur around its feet is light, though its toes are as dark a gray as its face.

What Do Tufted Gray Langurs Eat?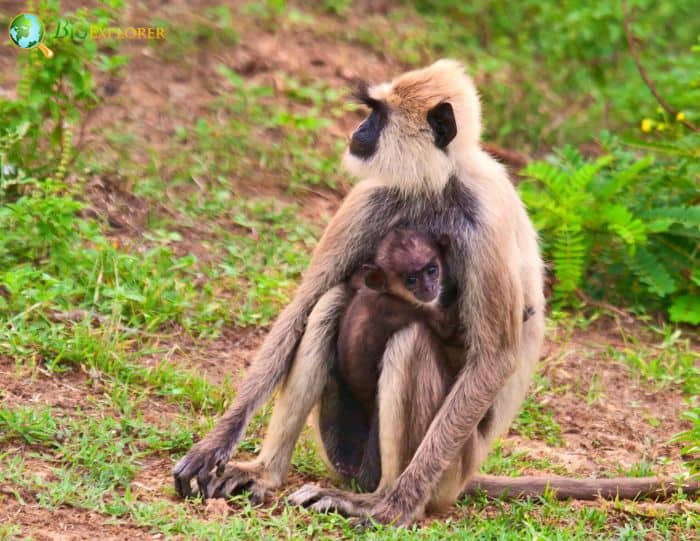 The Tufted Gray Langur consumes several plant matters not limited to[¶]:
Indian Ash tree (Lannea coromandelica).
Roxburgh's Cassia (Cassia roxburghii).
Clustertree (Ficus racemosa)
Duhat (Syzygium cumini)
Lac Tree (Schleichera oleosa).
Golden Shower (Cassia fistula).
Mahua (Madhuca longifolia)
Indian Banyan (Ficus benghalensis).
Chastetree (Vitex)
Hazel Sterculia (Sterculia foetida).
Tamarind (Tamarindus indica)
Horn Of Plenty (Datura metel).

Tufted Gray Langur Facts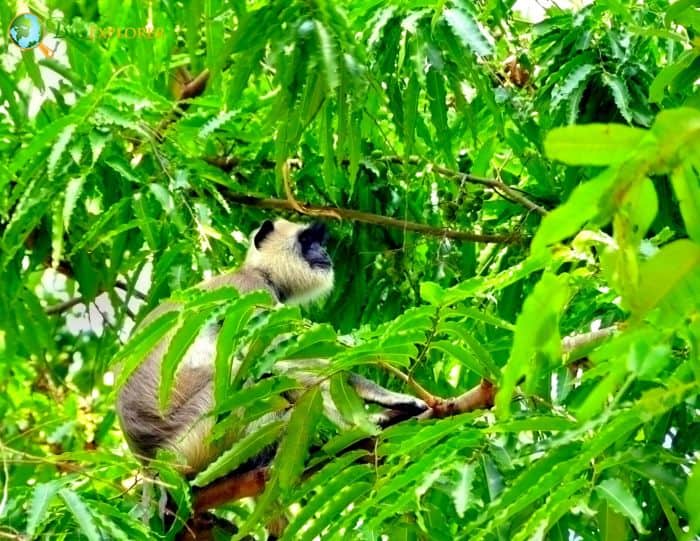 Tufted gray langurs are one of many species named after characters in Homer's ancient Greek epic during the Trojan War – The Iliad – Semnopithecus hector and Semnopithecus ajax are the others.
These langurs are generally shy and only descend when there is no visible danger.
They move mainly on all fours, both on the ground and in the trees, preferring to run rather than walk.
Groups can be polygamous or multi-male/multi-female. Their size varies from 20-50 individuals.
Groups are agonist towards outgroups and exhibit a variety of aggressive behaviors.

Cite This Page