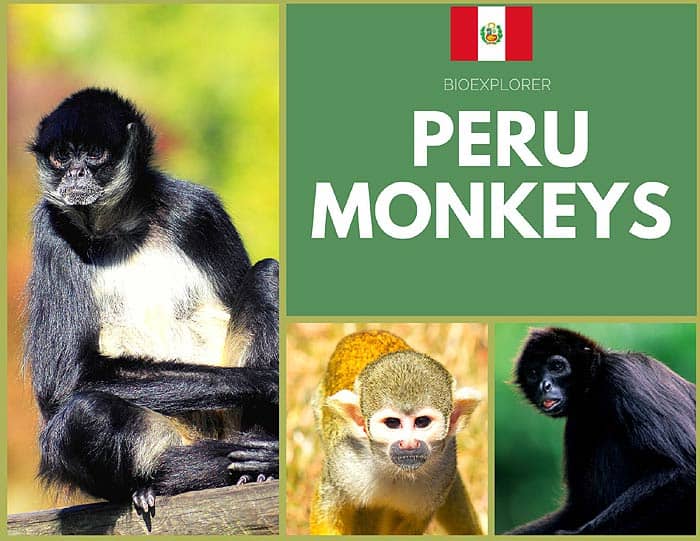 Peru is a tropical country in western South America, known for its beautiful landscapes, vast flora, and fauna.
Peru is home to 52 species of New-World monkeys; 13 of the species are endemic to the nation. Examples of these monkey species that can only be found in Peru include:
The Rio Mayo titi monkey (Plecturocebus oenanthe)
The equatorial saki (Pithecia aequatorialis)
The Andean saddle-back tamarin (Leontocebus leucogenys)
It is also interesting to note that in 2016, four fossil monkey teeth were found in the Peruvian portion of the Amazon Rainforest[1].
This discovery was further evidence for the theory that more than one group of primates traveled the Atlantic Ocean from the continent of Africa (suggesting that South American primates are all descended from African primates).
Peruvian Monkeys
Here are the various types of monkeys native to Peru.

Cite This Page