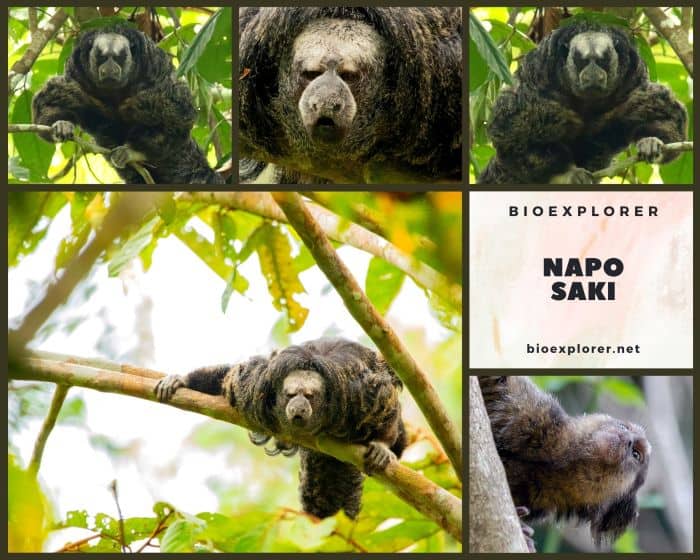 | | | | | |
| --- | --- | --- | --- | --- |
| Animalia | Primates | Pitheciidae | Pithecia | Pithecia napensis |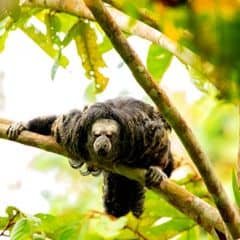 Common Name: Napo Saki
Taxonomy Classification Year: 1938
Monkey Size: 20 to 50 cm (8 to 20 in)
Skin Color(s): Black or gray
Habitat: Forest, rainforest
Diet: Omnivorous
Native Countries: Ecuador, Peru

Napo Saki Distribution

Napo Saki Characteristics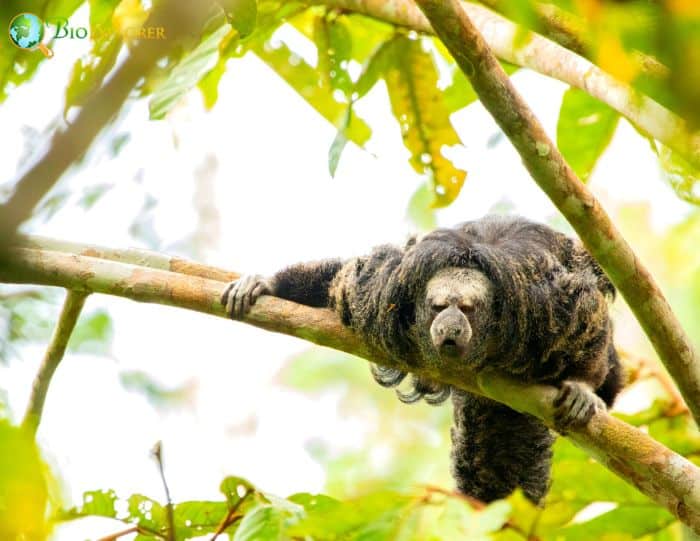 The Napo saki[1] (Pithecia napensis), also called the Napo monk saki, is a species of saki monkey, a type of New World Monkey.
Its range includes parts of northern Peru and eastern Ecuador. Napo-Sakis show slight sexual dimorphism.
Male species have a black body, a dense coat of short white hairs on the crown, and a gray facial disc.
They also sport a reddish or orange ruff on their chest. Female species are gray overall, with no facial disc or crown coloration.
Their frill is brown and more subtle than that of the male species. Napo-sakis have particularly long hair around their faces and necks.
Their tails are also covered in long hair, giving them a very bushy appearance.

Napo Saki Facts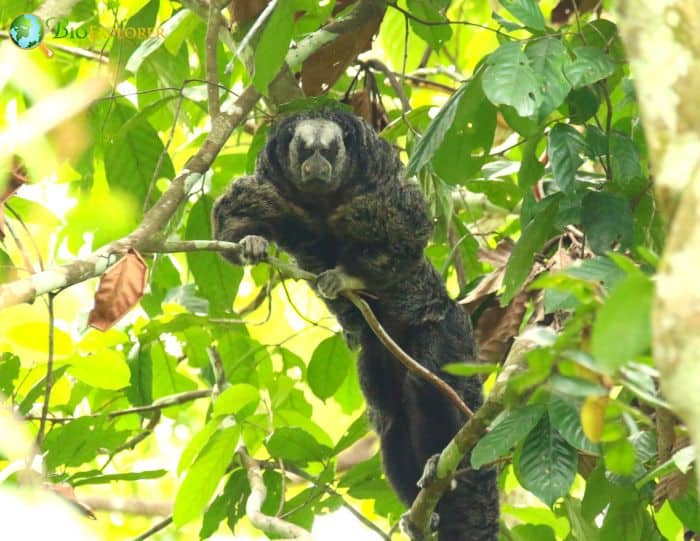 The species' common name is derived from the Napo River in its locality.
Napo-Sakis have several physiological adaptations that help them survive high up in the rainforest.
They may exhibit piloerection to appear larger than they are, which can be helpful in territorial disputes or defense against predators.
Their forward-facing eyes allow them to see stereoscopically, a lifelong necessity in the trees.
A strictly arboreal species, Napo-saki sometimes descends to the lower levels of trees but rarely descends to the ground.

Cite This Page