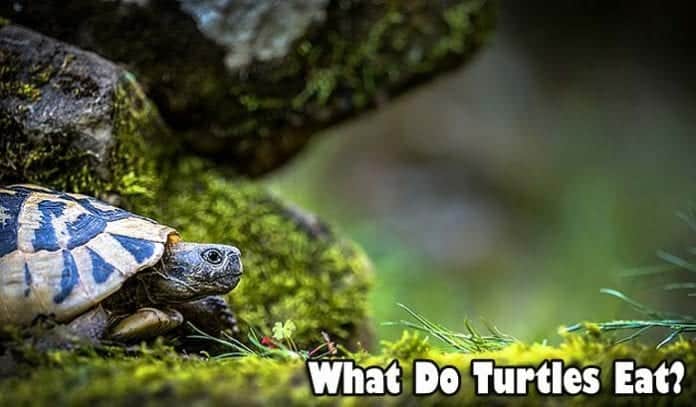 What Do Turtles Eat? Turtles are unique reptiles notable for their hard shells, which come in handy to protect them from their predators. These organisms can be found disseminated in various parts of the globe, meaning they can thrive in almost every climate.
Turtle diet is diverse. When looking at the sea turtles, for instance, their diet varies depending on the species. These organisms can be purely carnivorous, herbivorous, or omnivorous.
Some species change their feeding behavior as they go through the stages of their lifecycle. A good example is the green sea turtle which takes up a carnivorous diet when it hatches through to the juvenile stage, but as an adult, it becomes herbivorous.
What Do Turtles Eat?
| | |
| --- | --- |
| Green Sea Turtle | Algae, seagrass, worms, small crustaceans, and aquatic insects. |
| Painted Turtle | |
| Common Snapping Turtle | Aquatic invertebrates, fish, aquatic vegetation, and carrion. |
| Leatherback Turtle | Tunicates, squids and jellyfish. |
| Spotted Turtle | Aquatic insects, worms, fish, spiders, green algae, and cranberries. |
| Common Musk Turtle | Algae, snails, tadpoles, crayfish, clams, and other aquatic insects. |
Types of Turtles and Their Diet
Scientists have described 330 turtle species. Some of these turtles live in water, while others are semi-terrestrial. This section will look at a sample of the extant species.
What Do Green Sea Turtles Eat?
| | | | | |
| --- | --- | --- | --- | --- |
| Animalia | Testudines | Cheloniidae | Chelonia | Chelonia mydas |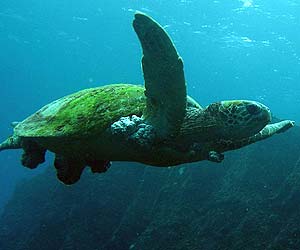 The diet of green sea turtle changes throughout its lifecycle.
As an adult, it mainly feeds on algae and seagrass.
As a juvenile, this turtle consumes an omnivorous diet of mostly worms, small crustaceans, aquatic insects, and plants.
The green sea turtle is one of the largest turtles in its oceanic habitat. The green sea turtle gets its name from the greenish hue on its cartilage and fat.

What Do Painted Turtles Eat?
| | | | | |
| --- | --- | --- | --- | --- |
| Animalia | Testudines | Emydidae | Chrysemys | Chrysemys picta |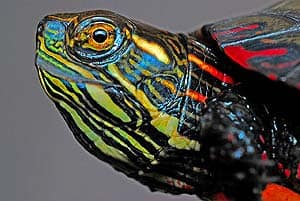 The Painted Turtle is omnivorous feeding on animals, algae, and plants.
This turtle species can be found in multiple habitats.
Its primary habitat is freshwater, but it can also be found in brackish water.

What Do Common Snapping Turtles Eat?
| | | | | |
| --- | --- | --- | --- | --- |
| Animalia | Testudines | Chelydridae | Chelydra | Chelydra serpentina |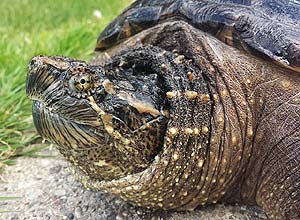 The Common Snapping Turtle feeds on aquatic invertebrates, fish, aquatic vegetation, and carrion.
This turtle can be found in almost all permanent water bodies, especially those with a rich distribution of aquatic vegetation.

What Do Leatherback Turtles Eat?
| | | | | |
| --- | --- | --- | --- | --- |
| Animalia | Testudines | Dermochelyidae | Dermochelys | Dermochelys coriacea |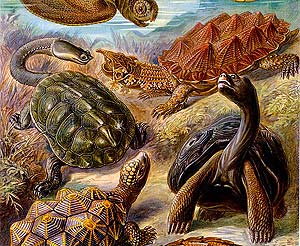 The Leatherback Turtle feeds on low protein diet drawn from tunicates, squids, and jellyfish.
The leatherback turtle is the largest marine turtle whose population is at the brink of extinction.
These turtles are found in oceanic habitats from Alaska to South Africa's Cape of Good Hope.

What Do Spotted Turtles Eat?
| | | | | | |
| --- | --- | --- | --- | --- | --- |
| Animalia | Reptilia | Testudines | Emydidae | Chordata | Clemmys guttata |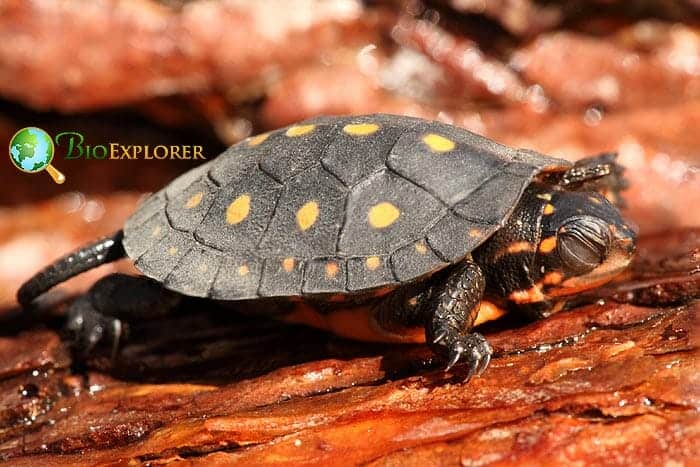 The spotted turtle is an endangered species of semi-aquatic turtle commonly found around Maine, Quebec, and Ontario. This species is known to be especially small, typically boasting a length of just 12 to 13 cm. Spotted turtles are omnivores, meaning that they consume both plant-based and animal-based food.
Common staples of this species' diet include various aquatic insects, worms, fish, spiders, green algae, and cranberries. It is common for these turtles to search for prey in aquatic environments by pushing their heads into underwater plants. Although spotted turtles can reside on land, they always eat their food in the water.

What Do Common Musk Turtles Eat?
| | | | | | |
| --- | --- | --- | --- | --- | --- |
| Animalia | Reptilia | Testudines | Kinosternidae | Chordata | Sternotherus odoratus |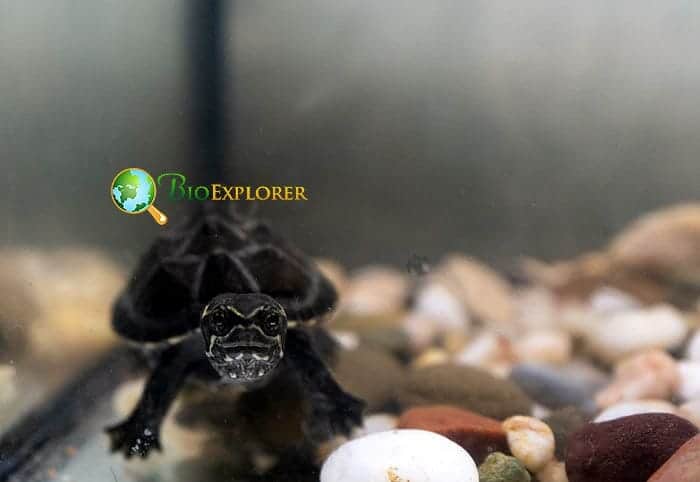 The common musk turtle, colloquially known as the "stinkpot" due to the smelly odor it can release through its shell, is a species of turtle commonly found in the wetland habitats of eastern North America. These turtles are also small, with a maximum length of about 12 cm.
Common musk turtles are also omnivorous, including algae, snails, tadpoles, crayfish, clams, and other aquatic insects. Being scavengers, these feed on the carrion of dead animals too. Additionally, they are nocturnal, meaning they almost always hunt for their food during the night.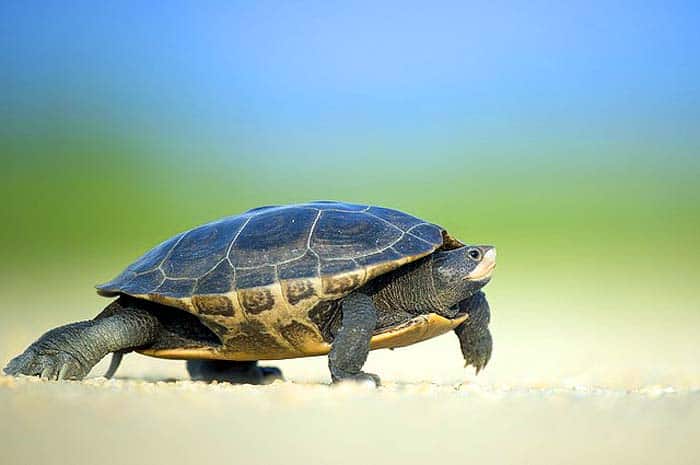 Turtles hunt their food using different means. Some species move with speed to ambush prey that comes near the areas they inhabit.
Other species like the painted turtle surveys the water bottoms to find and capture prey.
Their hunting is facilitated by their tactic of quickly pushing their heads in and out of the water to attract the attention of unsuspecting victims.
Some species use their tongues as bait to lure prey into their mouths.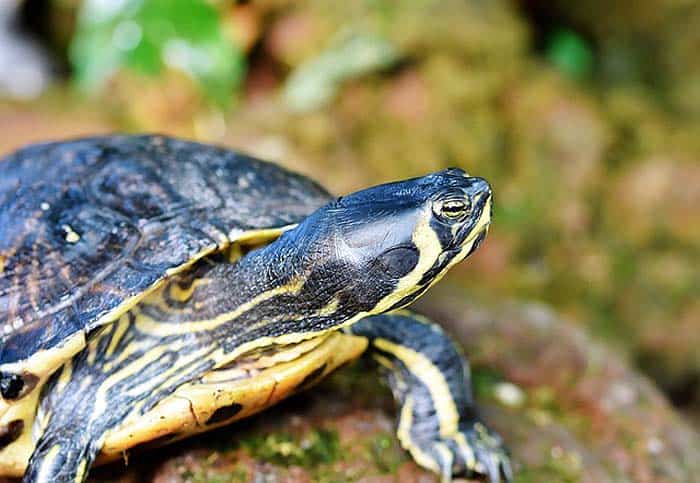 Most turtle species display different periods of activity.
For instance, sea turtles are mainly diurnal, meaning they are active during daylight hours, and they will tend to eat during this time.
However, sea turtles can also display nocturnal activity during the breeding season and when the hatchlings emerge from the eggs.
This behavior is meant to protect their eggs and hatchlings from predation. These turtles will tend to feed during this time.

How often do Turtles Eat?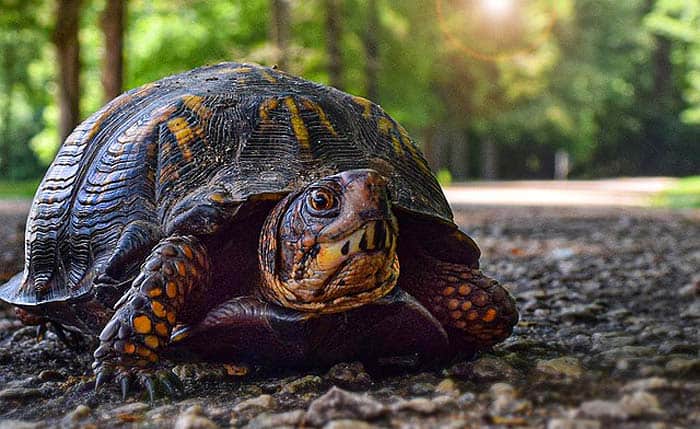 How often turtles eat depends on different factors, including age and the weather.
For instance, younger turtles have more dietary needs and so will be noted feeding very frequently.
During colder temperatures like winter, daylight hours are reduced as well as the supply of food. As a result, some turtle species reduce activities. Hence, their feeding frequency will tend to reduce during this time.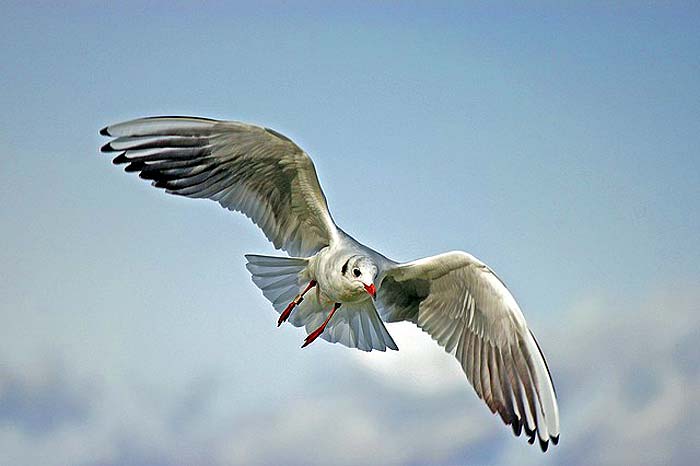 Some of the organisms that feed on turtles include birds with the example of crows and seagulls, mammals like raccoons, coyotes, domestic cats, ferrets, weasels, skunks, crocodiles, and opossums.
Other predators include adult alligators, Nile monitors, mature frogs, the great white shark, ghost crabs, and killer whales.

Where do Turtles fit in the Animal Food Chain?
Turtles are essential to the animal food chain because they promote the existence of a healthy ecosystem, especially when looking at the condition of water bodies and the surrounding land.
Turtles are prey to organisms that feed on them, thus promoting their survival. This is especially true when considering the predators that feed on the different lifecycle (egg, juveniles, and adults) stages of turtles.
Turtles also prey on other smaller organisms, thus keeping their population under check. These magnificent creatures are also scavengers, feeding on dead organisms.
As such, they help rid the ecosystem of the bodies of dead creatures.

Given the above, it is evident that the presence of turtles in the food chain is priceless, especially in promoting a thriving ecosystem.

Cite This Page