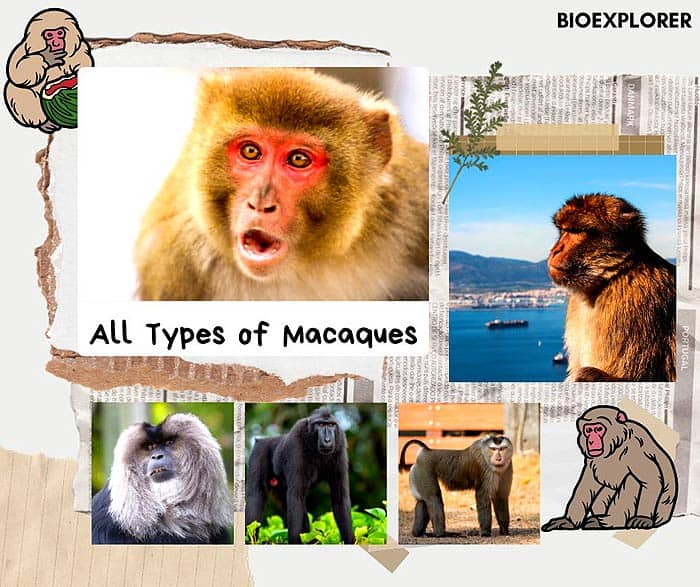 Macaques are old-world monkeys hailing from the Asian continent, with a few from Africa. The word 'Macaque' originated from French and Portuguese[1] in the 17th century meaning "monkey".
Currently, 23 species of living macaques are classified under the genus Macaca in the family Cercopithecinae, and 6 extinct macaques.
Facts about Macaques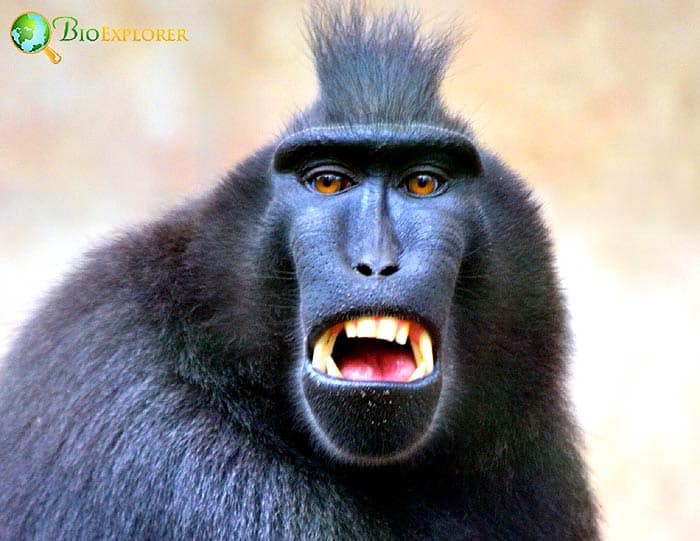 Macaques live as a group (20 to 50) constructed with dominant female leaders – this phenomenon is called matriarchy. However, the troop is governed by alpha males.
Macaque tails are in varied sizes: pig-tailed, long and moderate, or some species completely lack tails which are often confused with apes. However, there is no greater connection with true apes than in the Old-world monkey group.
These highly intelligent primates exhibit moderate sexual dimorphism based on body dimension (males weigh up to 40 lbs, whereas females weigh up to 29 lbs). The fur coat is mostly the same for both sexes within each species.
Macaques have a variety of habitats, including forests, mountains, rainforests, and scrub forests. However, macaques prefer to live in human environments for easy access to food. Due to this close association with humans, macaques pose a threat of damaging crops and carry transmittable diseases such as Yellow fever, polio, and prion[2].
In 1998, research suggested that nearly all macaques carry the Herpes B virus[3], which is entirely harmless to themselves but deadly for humans and pets.
Toque macaques are the smallest macaque species endemic to Sri Lanka, with long tails in relation to body size.
Tibetan macaques are the largest macaque species.

What Do Macaques Eat?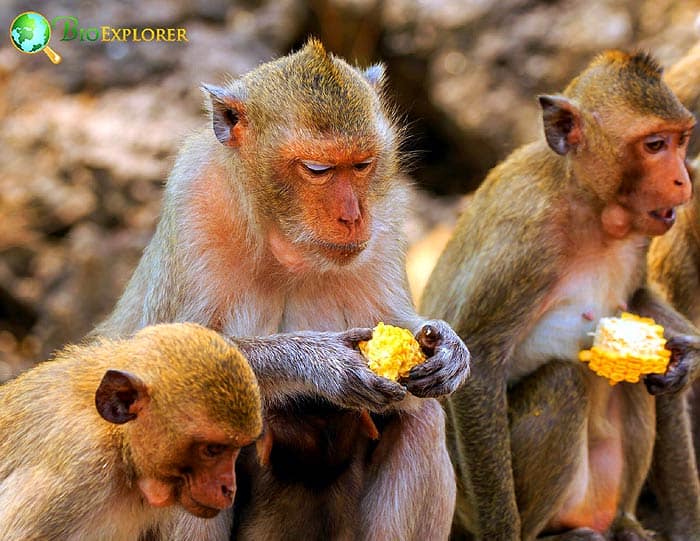 In the wild, most macaques are omnivores except a few herbivores such as Arunachal Macaque, Booted Macaque, Moor Macaque, Pagai Island Macaque, Tonkean Macaque, and White-cheeked Macaque. Macaques have cheek pouches to carry additional food when needed.
All macaque species prefer to eat fruits as their primary diet. The macaque diet consists of flowers, leaves, juicy roots, tree bark, and seeds. Occasionally, small insects and small vertebrates are included in their appetite depending upon macaque species.

Types of Macaques

Extinct Macaques
Although no English names were given to these macaques, they are extinct now.
†Macaca anderssoni
†Macaca jiangchuanensis
†Macaca libyca
†Macaca majori Schaub
†Macaca majori Azzaroli
†Macaca florentina

Macaques By Taxonomists
The macaques are sorted by year of discovery/classification by various taxonomists starting with the oldest macaque.
| | | | | |
| --- | --- | --- | --- | --- |
| Macaca sylvanus | Barbary Macaque | 1758 | Carl Linnaeus | Swedish taxonomist |
| Macaca silenus | Lion-tailed Macaque | 1758 | Carl Linnaeus | Swedish taxonomist |
| Macaca nemestrina | Sunda Pigtail macaque | 1766 | Carl Linnaeus | Swedish taxonomist |
| Macaca sinica | Toque Macaque | 1771 | Carl Linnaeus | Swedish taxonomist |
| Macaca mulatta | Rhesus Macaque | 1780 | Eberhard August Wilhelm von Zimmermann | German Zoologist |
| Macaca radiata | Bonnet Macaque | 1812 | Étienne Geoffroy Saint-Hilaire | French Naturalist |
| Macaca fascicularis | Crab-eating Macaque | 1821 | Stamford Raffles | English Statesman |
| Macaca nigra | Celebes Crested Macaque | 1822 | Anselme Gaëtan Desmarest | French Zoologist |
| Macaca maura | Moor Macaque (Short-tailed) | 1825 | Heinrich Rudolf Schinz | Swiss Naturalist |
| Macaca arctoides | Stump-tailed Macaque | 1831 | Isidore Geoffroy Saint-Hilaire | French Zoologist |
| Macaca assamensis | Assam Macaque | 1840 | John McClelland | British physician |
| Macaca ochreata | Booted Macaque | 1841 | William Ogilby | Irish Zoologist |
| Macaca nigrescens | Gorontalo Macaque | 1849 | Coenraad Jacob Temminck | Dutch Zoologist |
| Macaca cyclopis | Formosan Rock Macaque | 1863 | Robert Swinhoe | English Naturalist |
| Macaca leonina | Northern Pig-tailed macaque | 1863 | Edward Blyth | English Zoologist |
| Macaca thibetana | Milne-Edwards's Macaque | 1870 | Alphonse Milne-Edwards | French Ornithologist |
| Macaca fuscata | Japanese Macaque | 1875 | Edward Blyth | English Zoologist |
| Macaca tonkeana | Tonkean Macaque | 1899 | Christian Erich Hermann von Meyer | German Paleontologist |
| Macaca hecki | Heck's Macaque | 1901 | Paul Matschie | German Zoologist |
| Macaca pagensis | Pagai Island Macaque | 1903 | Gerrit Smith Miller Jr. | American Zoologist |
| Macaca siberu | Siberut Macaque | 1995 | Agustín FuentesAnd Olson | American Primatologists |
| Macaca munzala | Arunachal Macaque | 2005 | Sinha, A.; Datta, A.; Madhusudan, M. D. & Mishra | Indian Primatologists |
| Macaca leucogenys | White-cheeked Macaque | 2015 | Li, Zhao, Fan | Chinese Primatologists |

Cite This Page