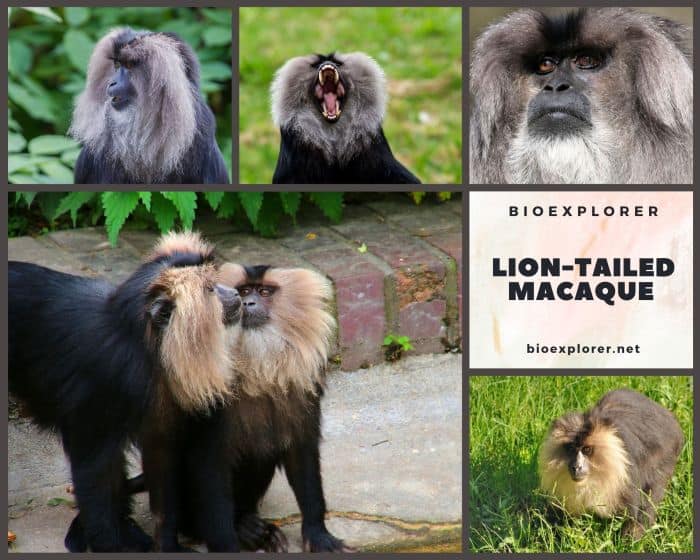 | | | | | |
| --- | --- | --- | --- | --- |
| Animalia | Primates | Cercopithecidae | Macaca | Macaca silenus |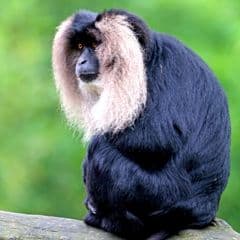 Common Names: Lion-tailed Macaque, Wanderoo
Taxonomy Classification Year: 1758
Monkey Size: 42 to 61 cm (17 to 24 in)
Skin Color(s): Black
Habitat: Rainforest, mountains
Diet: Omnivorous
Native Countries: India

Lion-tailed Macaque Distribution

Lion-Tailed Macaque Characteristics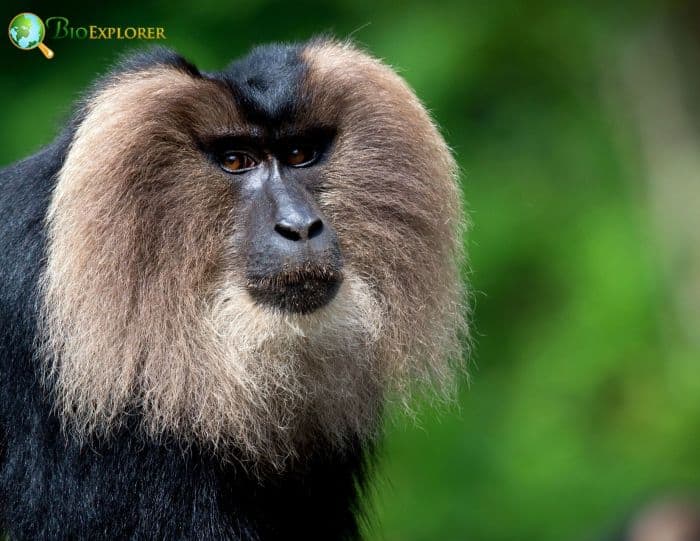 The lion-tailed macaque[1] (Macaca silenus), also known as the wanderoo, is an Old World monkey native to the Western Ghats of South India.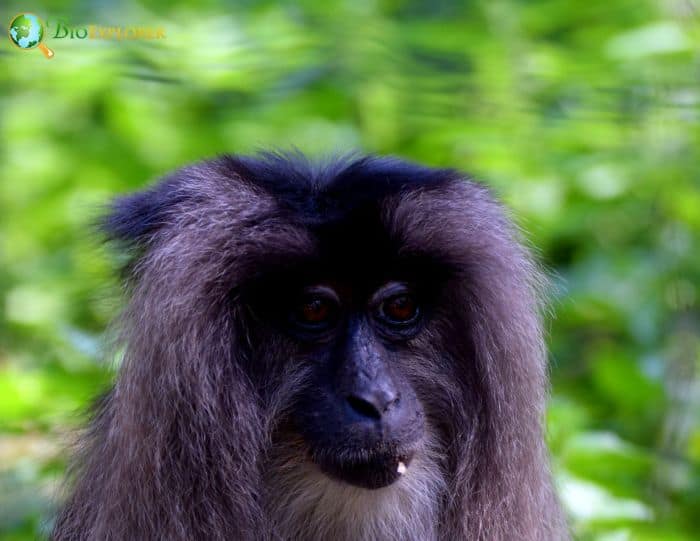 The body is covered with black fur. The tail is long, thin, and bare, with a tuft of puffy black hairs at the tip.
Both males and females have a lion-like mane of grayish fur that encircles the face. The face itself is bald and black.
Macaca silenus has two incisors, one canine, three premolars, and two molars in each mouth quadrant.
Lion-tailed macaques have cheek pouches that open next to the lower teeth and extend down the sides of the neck.
The young are born with a soft, black coat replaced by an adult coat after two months.

Lion-Tailed Macaque Facts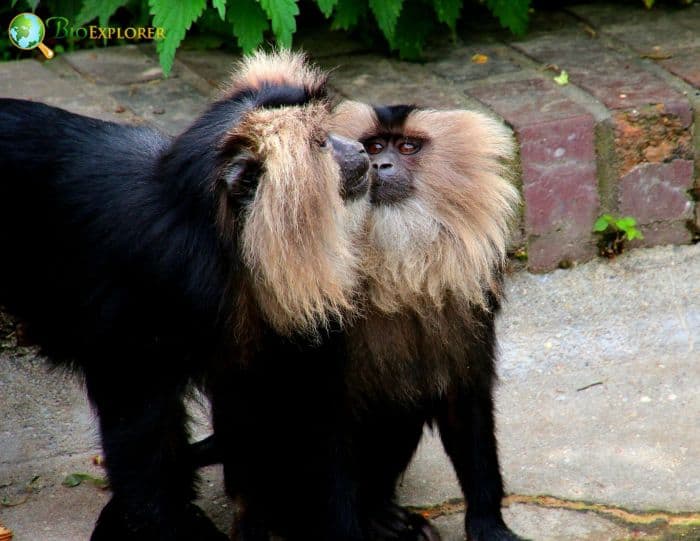 Lion-tailed macaques are diurnal and arboreal.
It is a good climber, spending most of its life in the upper canopy of tropical evergreen forests.
Unlike other macaques, it generally avoids people when possible.
In group behavior, the lion-tailed macaque is similar to other macaques, living in hierarchical groups of typically 10 to 20 members, usually made up of a few males and many females.
It is a territorial animal that will first defend its territory against noisy invading troops.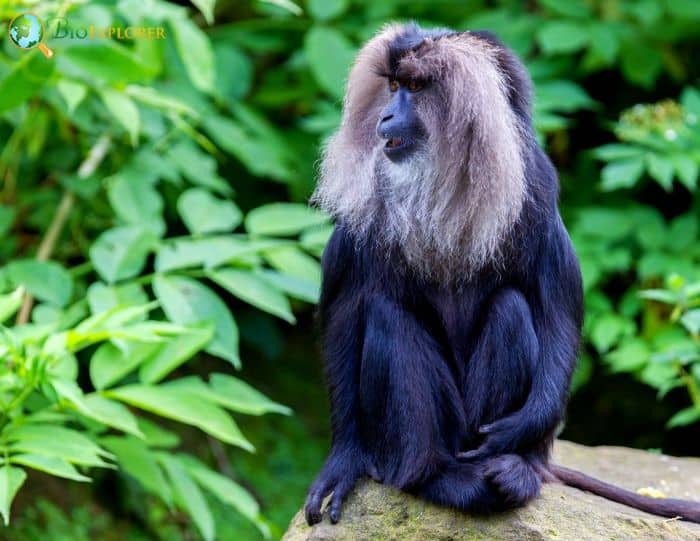 Cite This Page