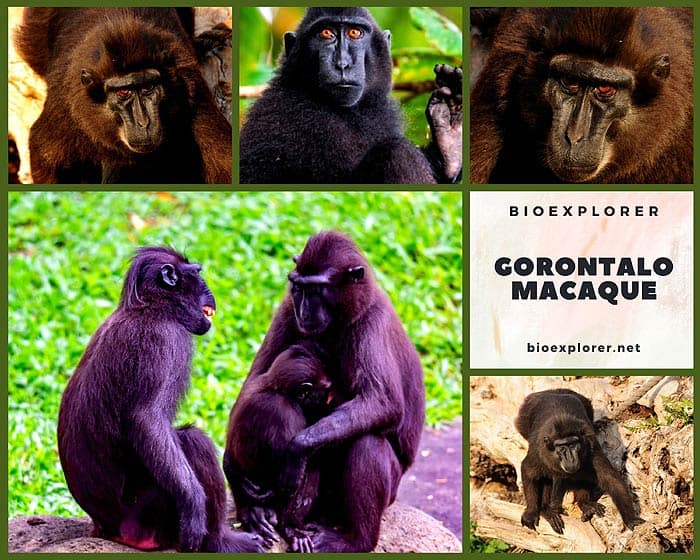 | | | | | |
| --- | --- | --- | --- | --- |
| Animalia | Primates | Cercopithecidae | Macaca | Macaca nigrescens |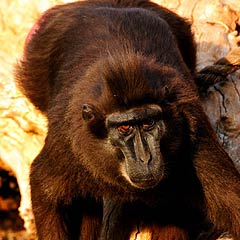 Common Names: Gorontalo Macaque, Dumoga-bone Macaque
Taxonomy Classification Year: 1849
Monkey Size: 44.5 to 57 cm (17.52 to 22.44 in)
Skin Color(s): Black
Habitat: Rainforest, mountains
Diet: Omnivorous
Native Countries: Northern Sulawesi Islands of Indonesia

Gorontalo Macaque Distribution

Gorontalo Macaque Characteristics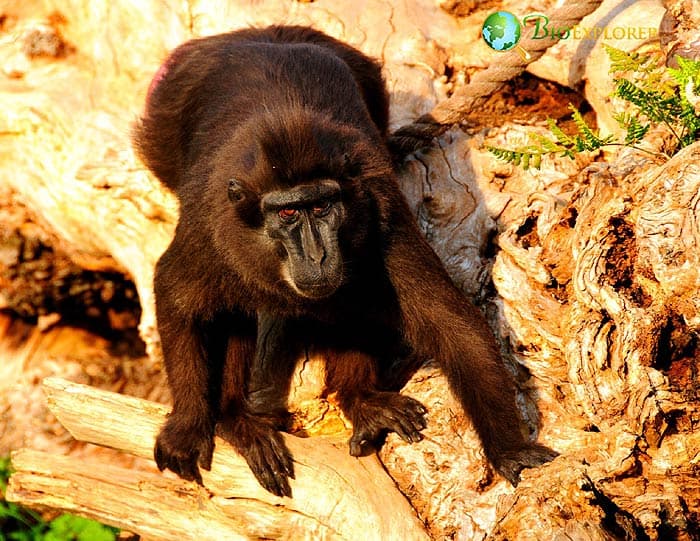 The Gorontalo macaque[1] (Macaca nigrescens), also called the Dumoga-bone macaque, is a species of the primate of the Cercopithecidae family.
Dumoga-bone Macaques are native to the Northern Sulawesi Island of Indonesia. Gorontalo macaques are large diurnal primates with black bodies and faces.
Their faces are black and sparsely covered with fur, and their fur is coarse, dense, and shaggy.
Juvenile Gorontalo macaques are paler than adults and appear brown instead of black. In addition, juveniles have black fur where the crest develops.
As adult male species age, their hair turns grizzled and gray, most noticeable on the upper body; it also sometimes occurs in the arms of younger men.

Gorontalo Macaque Facts
Gorontalo macaques are diurnal, spending 59 percent[2] of their waking time moving, feeding, and foraging.
Female species have an egalitarian social structure, while men form a linear and transitive domination hierarchy.
Groups are typically tolerant, characterized by displays of appeasement, minimal aggression (biting), and "symmetry in conflict".
Male Gorontalo macaques exhibit a wide range of signals to indicate aggression: open-mouth stares, closed-mouth grins, yawning, swinging, and chasing.
They usually gather in the morning, rest in the afternoon, and roost in trees.

Cite This Page