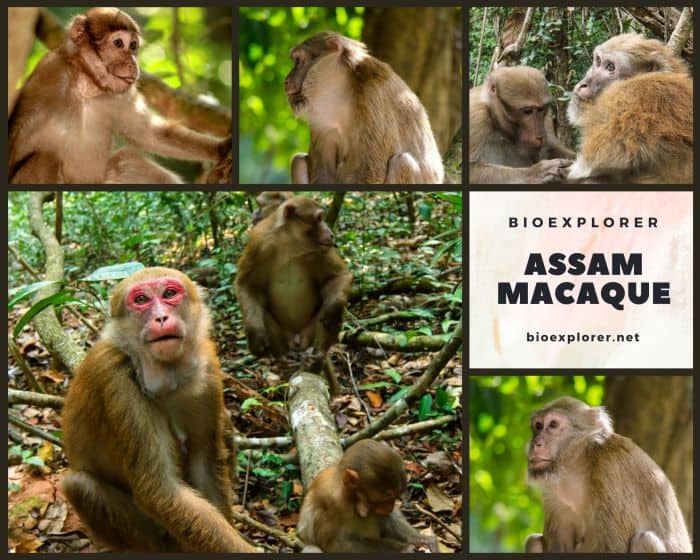 | | | | | |
| --- | --- | --- | --- | --- |
| Animalia | Primates | Cercopithecidae | Macaca | Macaca assamensis |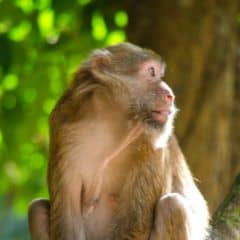 Common Name: Assam Macaque
Taxonomy Classification Year: 1840
Monkey Size: 51 to 73.5 cm (20.1 to 28.9 in)
Skin Color(s): Yellowish-grey and dark brown
Habitat: Forests, mountains
Diet: Omnivorous
Native Countries: Vietnam, Nepal, India, Myanmar, Thailand

Assam Macaque Distribution

Assam Macaque Characteristics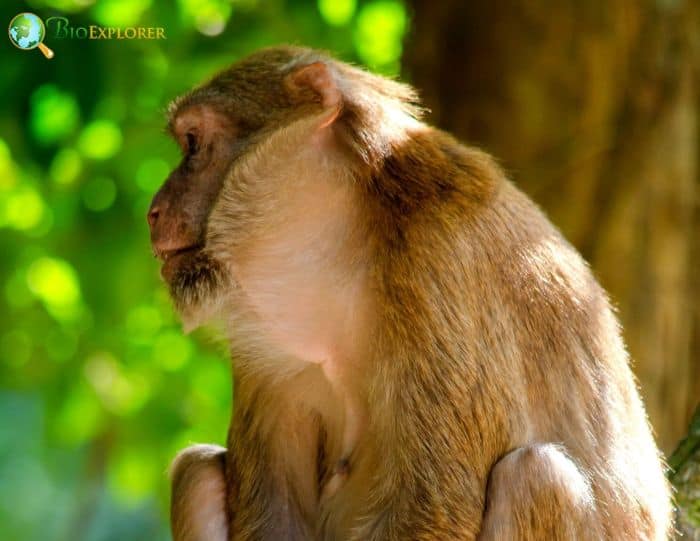 The Assam macaque[1], also known as Assamese macaque, is a macaque of the Old-World monkey family endemic to South and Southeast Asia. Assam is another state in India.
Adults have red skin that can give their hairless faces a purplish tint. Assamese monkeys have amber or light green eyes.
Their coat can be any combination of gold, red, light gray, or dark brown. They sometimes have white fur on their bellies and bibs.
Some appear to have their hair parted down the middle. They have more expressive facial expressions than many movie stars.

Assam Macaque Facts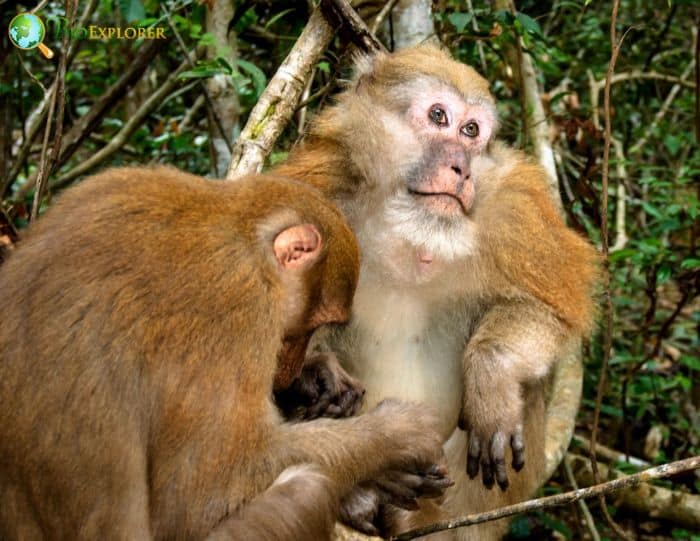 Eating everything from fruits to 55 types of flowers, leaves, seeds, and bark, these macaque monkeys adapt their diet to suit their habitat.
Like other macaque species, Assam macaques have cheek pouches that they use to store food later, allowing them to fit much more in their mouths than they can eat at a time.
These Assam monkeys are mainly arboreal and spend most of their time in trees, but can also walk on the ground on all fours (four-legged) if necessary.
All macaques are matrilineal, meaning the hierarchy is premised on a female-determined family structure that exists through generations.
Like all macaques, the Assam macaque has various call types. They have vocal calls identified within-species, out-of-species, when babies are weaned, and when angry, playful, or in a rainbow of emotions.

Cite This Page