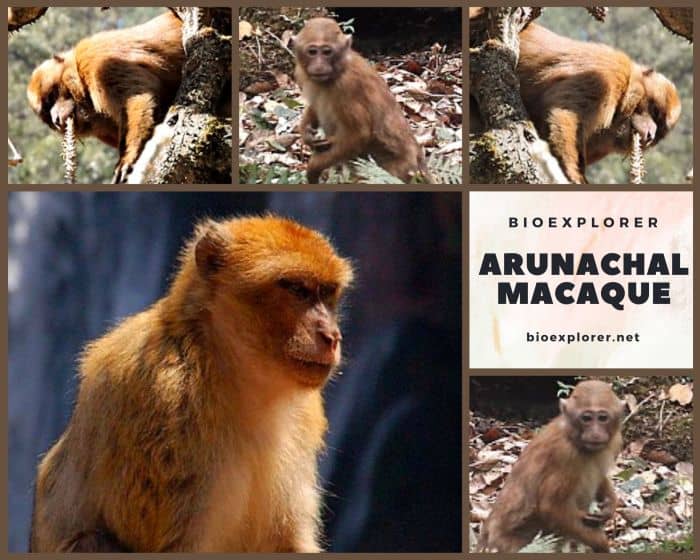 | | | | | |
| --- | --- | --- | --- | --- |
| Animalia | Primates | Cercopithecidae | Macaca | Macaca munzala |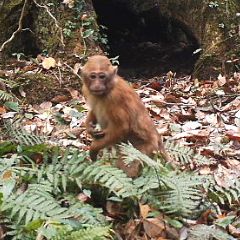 Common Name: Arunachal Macaque
Taxonomy Classification Year: 2005
Monkey Size: 82 to 82 cm (32 to 32 inches)
Skin Color(s): Yellowish-brown
Habitat: Forest, mountains
Diet: Herbivorous
Native Countries: India

Arunachal Macaque Distribution

Arunachal Macaque Characteristics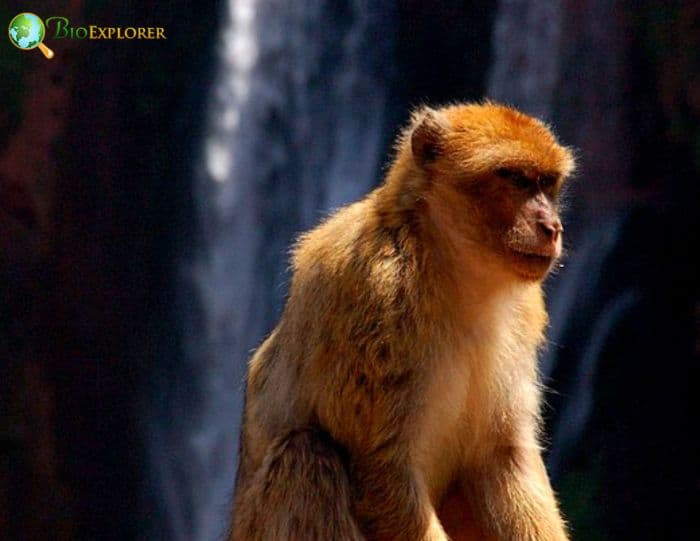 The Arunachal macaque[1] is a comparatively sizeable brown primate with a relatively short tail. Arunachal Pradesh is one of the states in India.
Arunachal macaques are large, stocky monkeys with long legs, arms, and a comparatively short tail.
Their fur is yellowish-brown, fading on the limbs and torso, and their faces are pinkish-brown.
Like most primates, they have large, forward-facing eyes that allow them to perceive depth.
Arunachal Macaques are sexually dimorphic, with males being more prominent and having longer skulls and larger canines than females.
Juveniles resemble adults, although their tail is whip-like and relatively hairless. There may be minimal seasonal variation in coat color.

Arunachal Macaque Facts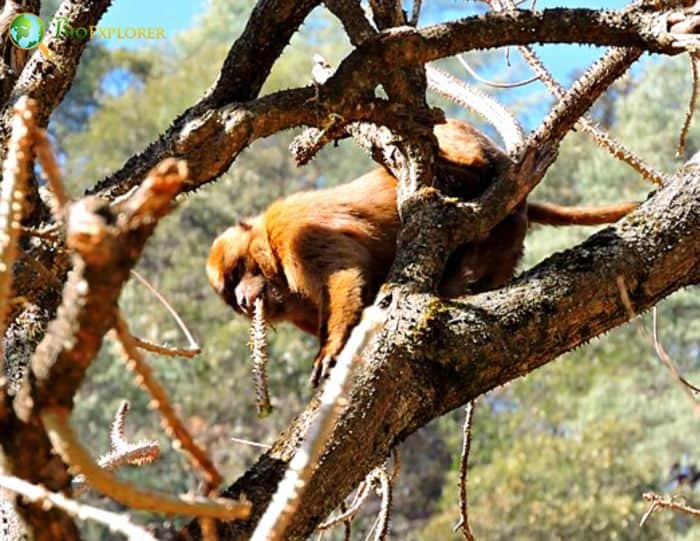 Arunachal macaques were first classified into Cercopithecidae's taxonomy in 2005 by primatologists Madhusudan and Mishra[2].
The species name Munzala was derived from the local Dirang name Monpa mon Zala, which literally means "deep forest monkey".
These Arunachal monkeys live in groups of several males and several females: adults, infants, and juveniles.
Arunachal macaques have a matrilineal group structure, and the rank of an individual's mother is likely to help determine its future status.
They are the highest-dwelling Indian macaques, living exclusively in alpine regions with elevations between 6,500 and 11,500 feet (2,000 to 3,500 meters).

Cite This Page