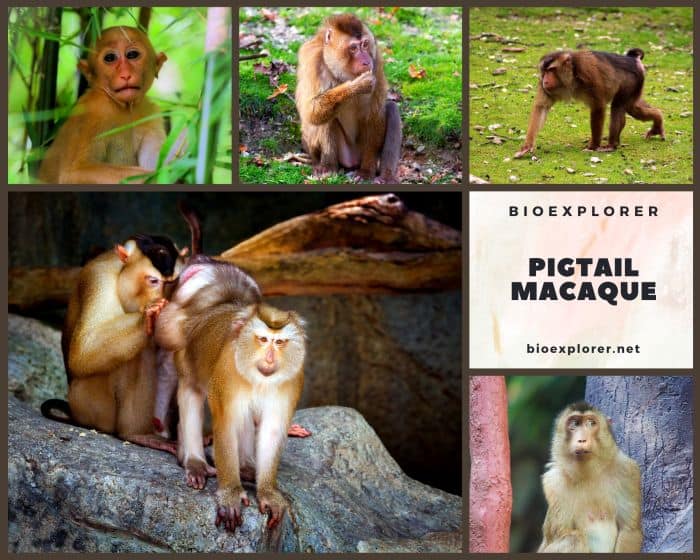 [shemedia_ad type="medrec"]
| | | | | |
| --- | --- | --- | --- | --- |
| Animalia | Primates | Cercopithecidae | Macaca | Macaca nemestrina |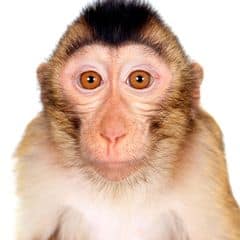 Common Names: Pigtail macaque, Sundaland pig-tailed macaque, Sunda pig-tailed macaque
Taxonomy Classification Year: 1766
Monkey Size: 46.7 to 56.4 cm (18.39 to 22.20 in)
Skin Color(s): Light brown
Habitat: Rainforest
Diet: Omnivorous

Pigtail macaque Distribution

Pig-Tailed Macaque Characteristics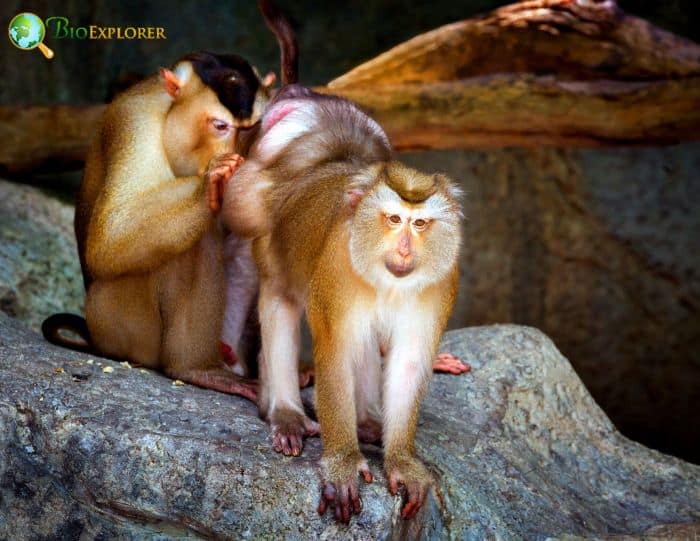 The pig-tailed macaque[1] (Macaca nemestrina), also called the Sundaland pig-tailed macaque and Sunda pig-tailed macaque is a medium-sized macaque native to southern Thailand, Indonesia, and Malaysia.
It is locally known as Berok. Pig-tailed macaques have light brown hair that covers their body and a white belly.
The hair on the crown is dark brown or black in color and grows as if it has a depression in the crown. Males have mane-like hair around their faces.
Pig-tailed macaques also have long legs and hairless snouts.
These macaques are born black in color and change their color during adulthood. They are sexually dimorphic, with males being larger.
Females are about half the size of males.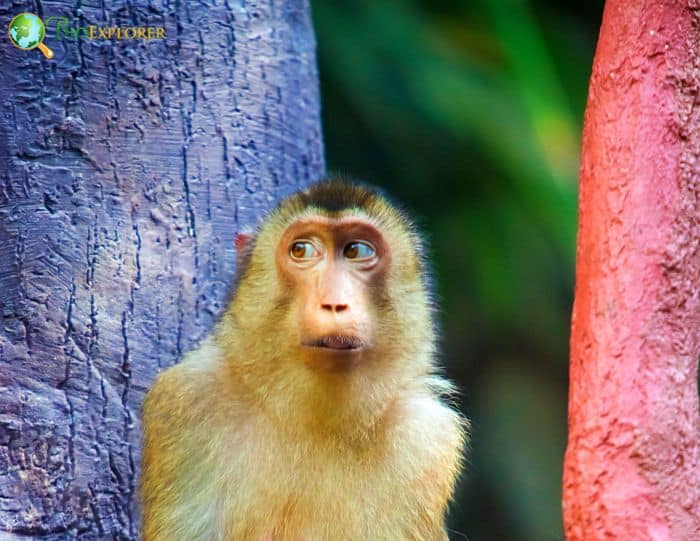 What Do pigtail macaques Eat?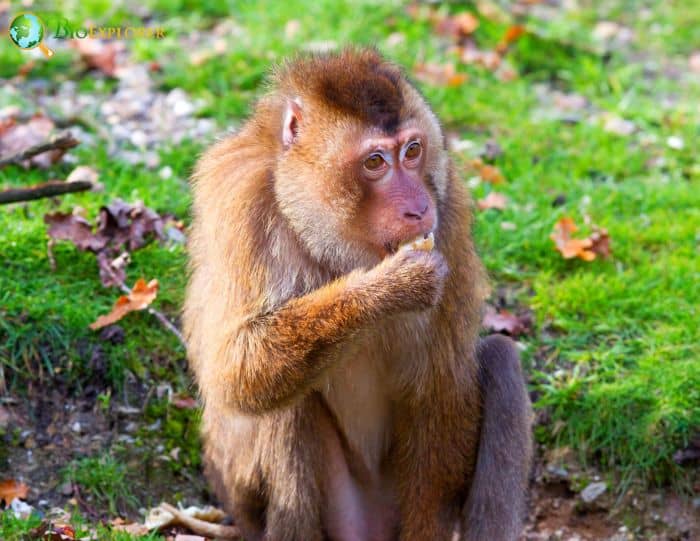 The Internal Journal of Primatology describes that the pigtail macaque feeds on[¶]:
Weeping Fig (Ficus benjamina).
Council Tree (Ficus altissima).
Plum Mango (Bouea oppositifolia).
Styrax (Styrax benzoin)
Pulasan (Nephelium lappaceum)
Fig (Ficus)
Apel En Wai (Syzygium jambos).
Mango (Mangifera indica)
Langsat (Lansium domesticum)
Malabar Melastome (Melastoma malabathricum).
Duhat (Syzygium cumini)

Pig-Tailed Macaque Facts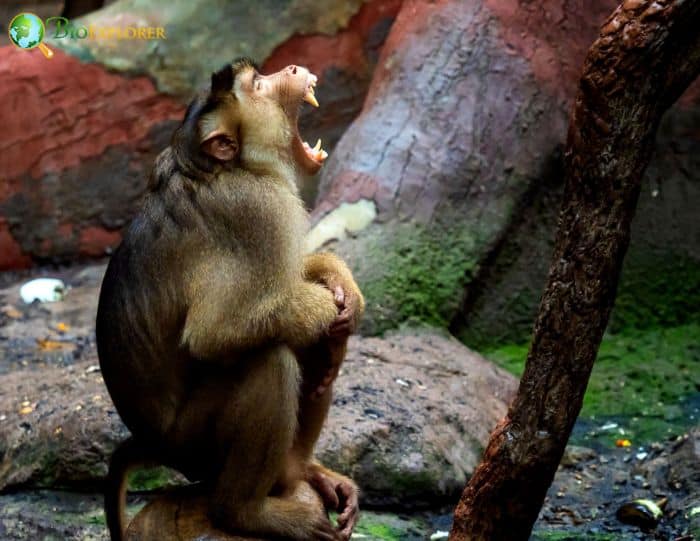 Pig-tailed macaques get their name from their morphology. Their short, semi-erect tails resemble pigtails, earning them the nickname "pig-tailed" macaques.
They live in groups with several males and females. The females stay with the natal troop, making it a female-bound society.
Males are more socially dominant than females. However, groups of female species will gang up on a male species and attack him.
Pig-tailed macaques are diurnal and spend most of their time in trees and only 8.4 percent[2] on the ground.
Some researchers refer to these macaques as silent monkeys because they seem so quiet.

Cite This Page