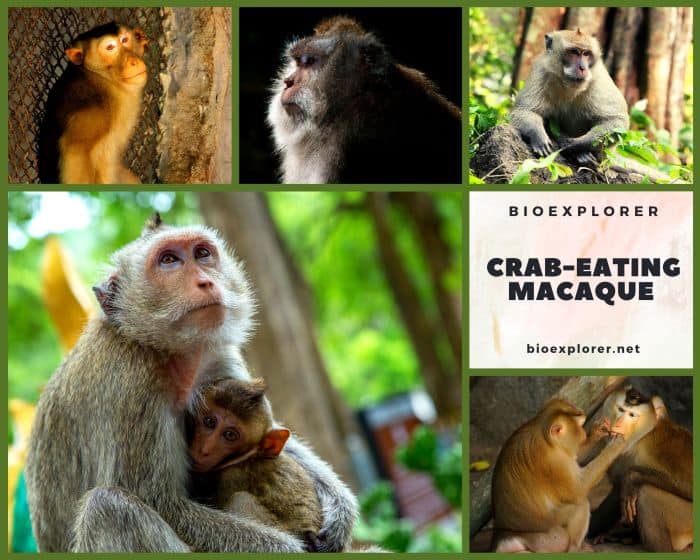 | | | | | |
| --- | --- | --- | --- | --- |
| Animalia | Primates | Cercopithecidae | Macaca | Macaca fascicularis |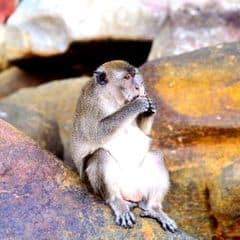 Common Name: Crab-eating Macaque
Taxonomy Classification Year: 1821
Monkey Size: 40 to 47 cm (15.75 to 18.50 in)
Skin Color(s): Gray or red-brown
Habitat: Forest, rainforest, scrub forest
Diet: Omnivorous
Native Countries: Myanmar, Philippines, Malaysia, Indonesia, Thailand

Crab-eating Macaque Distribution

Crab-Eating Macaque Characteristics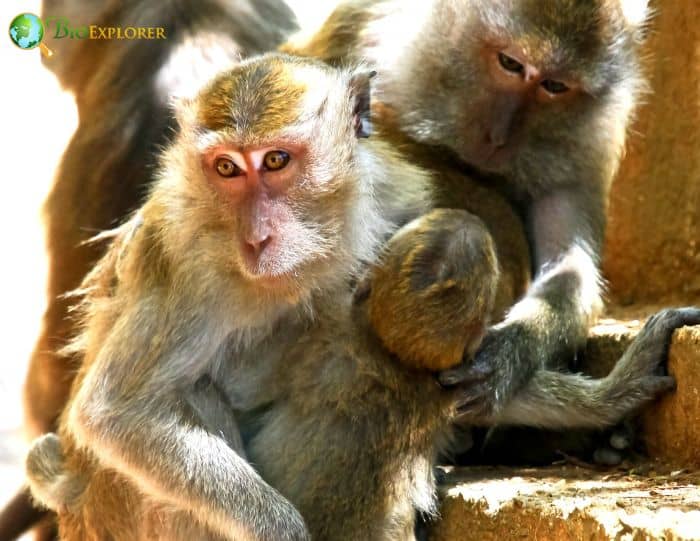 The crab-eating macaque[1], also called the long-tailed macaque and known in laboratories as the cynomolgus monkey, is a primate monkey endemic to Southeast Asia.
The body fur of long-tailed macaques is usually gray-brown to red-brown. These colors are always lighter ventrally.
The face is brownish gray with whiskers on the cheeks. The eyes of these Asian monkeys are directed forward for binocular vision.
With a flatter nose and narrow nostrils, Crab-eating macaques have shovel-shaped incisors, prominent canines, and bilophodont molars.
The gray-brown or reddish tail measures 50-60 cm. Crab-eating macaques show sexual dimorphism in their sizes.
The average weight of males is 4.8-7 kg, and that of females 3-4 kg, about 69% of the average weight of males.

What Do Crab-eating Macaques Eat?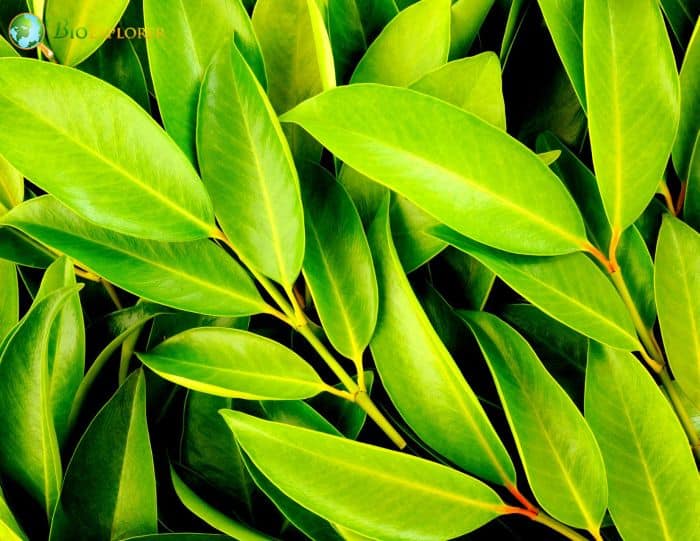 The Crab-eating Macaques consume many plant/tree sources including[¶]:
Monkey Jack (Artocarpus rigidus).
Pulasan (Nephelium lappaceum)
Fig (Ficus)
Bishopwood (Bischofia javanica)
Cowa Fruit (Garcinia cowa).
Jacareuba (Calophyllum brasiliense)
Weeping Fig (Ficus benjamina).
Clustertree (Ficus racemosa)
Javanese Treebine (Cissus nodosa).
Argus Pheasant Tree (Dracontomelon dao).
Council Tree (Ficus altissima).
Oriental Trema (Trema orientalis).
Ilang-Ilang (Cananga odorata)
Brown-Woolly Fig (Ficus drupacea).
Parasol Leaf Tree (Macaranga tanarius).
Myrobalan (Terminalia bellirica)
Abas (Psidium guajava)
Chempedak (Artocarpus integer)
Kaurasiga (Clidemia hirta)
Malabar Melastome (Melastoma malabathricum).
Betel Palm (Areca catechu).
Keruing (Dipterocarpus caudatus)
Durian (Durio zibethinus)
Redberry Stopper (Eugenia confusa).
Bachang (Mangifera foetida)
Golden Bellapple (Passiflora laurifolia).
Tanoak (Lithocarpus)
Carambola (Averrhoa carambola)
Auri (Acaciaia auriculiformis)
Common Rengas (Gluta wallichii).
Starrush Whitetop (Rhynchospora colorata).
Sea Apple (Syzygium grande).
Mango (Mangifera indica)
Bitter Cassava (Manihot esculenta).
Kwini (Mangifera odorata)
Agarwood (Aquilaria malaccensis)
African Oil Palm (Elaeis guineensis).
Jackfruit (Artocarpus heterophyllus)
Yam (Dioscorea)
Dark Red Meranti (Shorea curtisii).
Barrelier's Woodsorrel (Oxalis barrelieri).
Rattan (Calamus rotang)
Coconut Palm (Cocos nucifera).
Moonlight Cactus (Selenicereus)

Crab-Eating Macaque Facts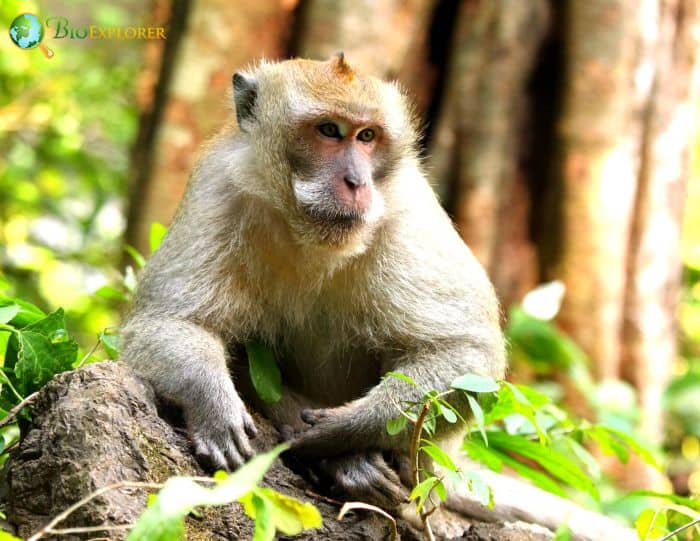 Crab-eating macaque macaques live in multi-male groups comprising around 30 members.
As with all primates, there is a long period of juvenile dependence. The females are the ones that take the most care of the young.
Despite aggression between males, this species is characterized by a general lack of aggression between groups.
Within groups, males develop a strictly linear dominance hierarchy. This hierarchy is determined by size, age, and combat ability.
These macaques are unique among other nonhuman primates due to their ability to display cultural or learned behaviors. This cultural behavior has been observed in the food preparation of crab-eating macaques.

Cite This Page