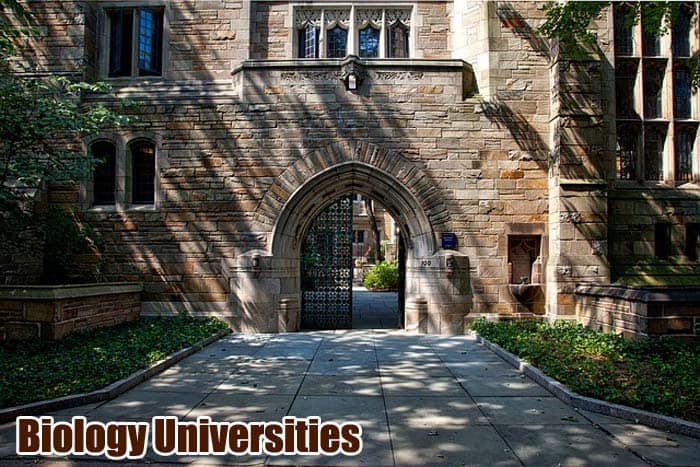 Agricultural Colleges of Queensland International
Agricultural Colleges of Queensland promotes Australia's leading agricultural colleges for courses, education, study tours and conferences.
Homepage of Arizona State University's Department of Biology. Contains links to faculty, programs, resources, research and more.
Biological Sciences at the University of Sussex
In the School of Biological Sciences (BIOLS) the life sciences are studied free of the constraints encountered when subjects such
Biological Sciences Department at Western Michigan University
The department's primary goals are to provide an environment that will fosterexcitement and curiosity about the life sciences and to prepare studentsto function as members of the scientific community. The department offers a Doctor of Philosophy degree in Biological Sciencesand a Master of Science degree in Biological Sciences as well as a programgranting a Graduate Certificate in Electron Microscopy.
Biological Sciences Graduate Education & Research Programs
The Duke Biological Sciences Graduate Program spans departmental boundaries, providing a wide range of educational, training and research opportunities. This unique program includes the Medical Center as an integral part of the University campus, involving students in cutting-edge research.
Biotransformations Group – Universidad Complutense de Madrid
The Group is working in Biotransformations since 1988. The research has been focussed to develop and to scale up Biotransformations using free enzymes and more recently, whole cells.
College of Biological Sciences at the University of Minnesota
From the lakes to the labs, CBS provides outstanding educational opportunities to students at every level and carries out world-class research spanning the areas of modern biology from molecules to ecosystems.
Department of Biological Sciences at the University of Dundee
The Department of Biological Sciences is part of the School of Life Sciences in the Faculty of Science and Engineering.
Department of Biology at Boston University
Within the Department of Biology at Boston University there are four focus areas: ecology, behavior, and evolution; physiology, endocrinology, and neuroscience; cell and molecular biology; and marine biology. Each area has unique strengths and offers both master's and doctoral degrees that emphasize independent research on the part of the student. We also offer a nonresearch master's degree.
Department of Biology at the Indiana University
Indiana University has provided widely recognized, high-quality undergraduate and graduate education in biology. With over 50 faculty, the current Department of Biology provides broad coverage of the major areas of biology – molecular biology, developmental biology, cell biology, genetics, biochemistry, microbiology, evolution, ecology, animal behavior, and plant biology – and has established a variety of special interest groups that are engaged in intense investigation of particular areas.