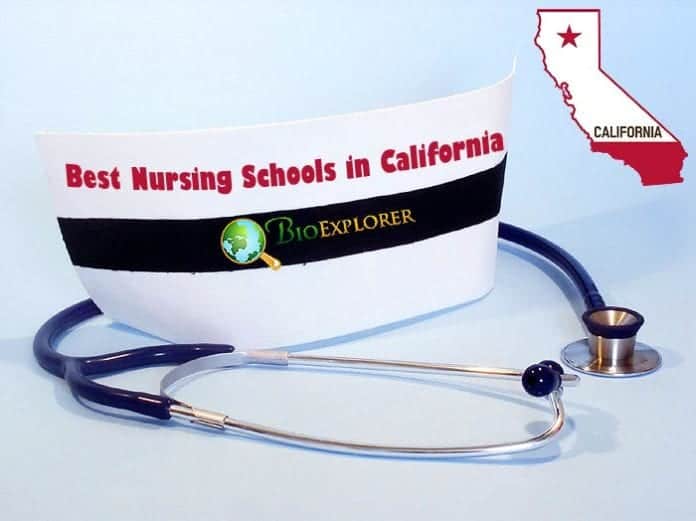 Best Nursing Schools in California: Nurses are essential to effective healthcare. Their role has dramatically expanded through the centuries – from the people who administer primary patient care, nurses have become valuable, virtually indispensable assistants to doctors and surgeons. Currently, nurses can work in various settings and, with corresponding education, can have their practices.
There is a high demand for nurses in California. There are vacancies in many areas: from School and community nurses to specialized professionals needed at hospices, assisted care facilities, and newborn intensive care units.
Though there is a constant demand for licensed practical nurses (LVN), the highest demand is for Registered Nurses (RN) with a Bachelor's (BSN) or even Master's degrees (MSN). Even nurses at the entry-level positions are expected to have an in-state license and a Bachelor in Nursing.
Registered Nurse's Functions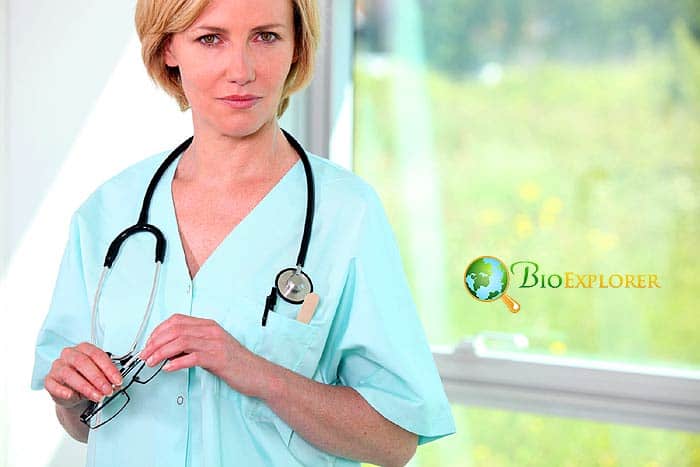 The primary responsibilities of a registered nurse (RN) are:
Documenting patient treatment plans from arrival to discharge.
Administering care to patients according to doctor prescriptions.
Assessing the state of the patients and reporting the findings to the doctors.
Assisting doctors in emergencies.
Specialized nurses can also:
Assist during surgical procedures.
Administer critical care
Administer specialized care to elderly/children/newborns.
Manage cases for chronically ill patients (cancer, multiple sclerosis, diabetes).
Educate junior nurses (as nurse educators).
Take management positions as senior nurses.
Have their medical practice (as family nurse practitioners).
Perform research
There are several kinds of nursing degrees available in the USA:
To become a Licensed Practical Nurse (LPN) or a Licensed Vocational Nurse (LVN), one needs to:

Obtain a certificate or an associate degree in nursing (usually a year-long program).
Undergo an eligibility check.
Pass the National Council Licensure Examination for Practical nurses (NCLEX-PN).

To become a registered nurse (RN), one should:

Obtain an associate degree in Nursing.
Undergo an eligibility check.
Pass theNational Council Licensure Examination for Registered Nurses (NCLEX).
Work within a particular medical field (for instance, geriatric care or cardiology).

To obtain a Bachelor of Science in Nursing (BSN), one should:

Complete a 4-year Bachelor Nursing program.
Undergo the eligibility check.
Pass the National Council Licensure Examination for Registered Nurses (NCLEX).

To become an Advance practice nurse (APN) or an Advanced Practice Registered Nurse (APRN), or a Nurse Practitioner (NP) one should:

Become a Registered Nurse and pass NCLEX.
Obtain a Master of Science in Nursing (MSN) degree.
Get licensed according to the local state requirements and APRN consensus model.
There is a variety of nursing schools and programs available in the states. Here is the list of schools that offer high-quality nursing programs in California.

Best Nursing Colleges in California
Here are the top 10 best nursing colleges in California and explored why these schools are the best in nursing.
1. University of California Los Angeles, Los Angeles, LA

The School of nursing at UCLA is one of the highest-ranking nursing education establishments with a rich history. It is the most well-known universities in the CSU system. The university was founded in 1919 and has maintained an excellent reputation until now: UCLA was ranked in the top 20 best universities in the world according to the world university rankings. The School of nursing at UCLA was founded in 1949 as a part of a system of Health Sciences centers at the university. The degrees offered have changed over time and were continuously reworked according to modern demands. For example, it was the first school in California to confer Master of Science degree to nurses. The School is relatively small – a total of approximately 600 students at any given time.
Why UCLA for Nursing?
The average pass rates for NCLEX for the UCLA graduates is very high – 96%.
The nursing students attend interdisciplinary health classes together with medical and dental students.
UCLA school of nursing has a unique Research Centers of Excellence:

Center for Vulnerable Populations.
Center for American Indian and Indigenous Research and Education.
Center for Advancement of Gerontological Nursing Science.
Tobacco-free nurses

UCLA School of Nursing is one of the six organizations-participants of the National Clinician Scholars program for postdoctoral nurses and doctors.
There is a Gamma Chapter of Alpha Tau Delta Nursing fraternity at UCLA.
The nursing UCLA students have access to an excellent Biomedical Library.
Students taking Master's Clinical Entry Nursing degree (MECN) and Advanced Practice Registered Nursing degree (APRN) can participate in the global health experience initiative taking place in Mexico and Cuba.
The students are offered clinical rotations at various placements, most notably the modern Ronald Reagan UCLA Medical Center.
Highly qualified faculty members participating in groundbreaking research, such as HIV treatment, wound care, vulnerable populations care.

2. University of San Francisco, San Francisco, CA

University of San Francisco (USFCA) is a private Jesuit university. The School of Nursing and Health Professions of the University of San Francisco was founded as a cooperative effort with the Sisters of Mercy order. The School was first established in 1948 as a part of the College of Arts and Sciences and then became independent in 1954.It was the first private nursing program at the time. The School was also one of the first to offer a Doctor of Nursing practice degree in 2007.The School offers undergraduate, graduate, bridge programs, as well as certificates. The school curriculum follows the Jesuit tradition – it combines liberal arts with science subjects, and also there are courses on theology and ethics included in the core curriculum irrespective of the chosen major.
Why is the University of San Francisco best for Nursing?
High ranking in 2020 report at the USNews.
An accelerated Masters's program in nursing for students with a non-nursing Bachelor's degree was deemed convenient and rigorous.
As it is a private university, the classes are small so that the professors can pay more attention to individual students.
The School of Nursing of the University of San Francisco is affiliated with VA Northern California Healthcare system and offers healthcare services for veterans and underserved communities.
The School has a partnership with Kaiser Permanente's Nurse Scholar Academy in Northern California, and this collaboration was granted an award in 2018.
The School has Honors College that offers interdisciplinary courses, research, and internships.
Specialized first-year seminars that both contribute to adaptation at the campus and towards the overall credit score.
The School has exclusive learning communities devoted to studying particular public health problems and lifestyles.

3. San Diego State University, San Diego, CA

San Diego State University (SDSU) is one of the most applied schools in the state, famous for its picturesque campus with multiple sports facilities. Its nursing school is a part of the College of Health and Human Services. The nursing program at SDSU was offered since 1953, and there are undergraduate, graduate, and bridge programs offered there. The School is large, and the nursing major is highly competitive.
Why is SDSU best for Nursing?
The Bachelor of Science in Nursing at SDSU is ranked among the top 25 nursing programs in the US.
Nursing majors are required to participate for two or more weeks in an international experience in order to understand global public health better or take specialized courses in diversity and conflict resolution.
The structure of the classes is more convenient for learning.
Mentoring and support for first-generation students.
The students can take an Honors Minor in interdisciplinary studies or a Minor in cultural proficiency.
The School participates in the Geriatrics Workforce Enhancement Project.

4. California State University- Long Beach, Long Beach, CA

The School of nursing of the California State University – Long Beach is a part of the College of Health and Human Services. It offers a wide range of undergraduate, graduate, and specialized programs.
Why is CSU-Long Beach best for Nursing?
High NCLEX pass rates for BSN and MSN programs.
The nursing program of California State University – Long Beach has an excellent reputation, and the nearby hospitals gladly hire the graduates.
The Nurse Practitioner program is the largest in the California State University System.
The School has a specialized Gerontology center and prepares nurses that specialize in Gerontology.
It is possible to take elective courses from other university departments.
The School of nursing has the most extensive nurse practitioner program in the California State University system.
The School is famous both for excellent education and its diversity.

5. UC Davis Health, UC Davis, Sacramento, CA

Betty Irene Moore School of Nursing at the University of California Davis Health was founded in March 2009, having received a large grant from the Gordon and Betty Moore Foundation. It offers postgraduate nursing degrees and an entry nursing program for the holders of non-nursing Bachelor degrees. The School is a part of the UC Davis Health system that includes a School of Medicine, an acute care hospital, as well as a Medical Center. The cost of education is quite high but is justified by modern facilities and multiple research and educational opportunities.
Why is UC Davis best for Nursing?
The Betty Irene Moore School of Nursing at the UC Davis Health was named one of the top 50 graduate nursing schools in the nation.
The university has a big new campus with quality simulation labs.
The teaching is based on novel learning concepts: student-led and case-based learning.
The School prepares nurses for leadership and management positions, as well as working in translational science.
UC Davis Health System has several quality research centers, including MIND institute devoted to studying autism and other mental disorders in children. For instance, 3 of the top 10 autism studies in 2019 come from the institute.
Students undertake innovative projects: for instance, they develop solutions for helping smokers quit.

6. The University of California Irvine, Irvine, CA

The nursing education at the University of California Irvine started the first Family Nurse Practitioner program in 1995.A comprehensive UC Irvine Program in Nursing was established about a decade later in 2007.In 2017, the School was named Sue and Bill Gross School of Nursing and currently is offering both undergraduate and graduate nursing programs.
Why is UCI best for Nursing?
The School has excellent rankings from various evaluators.
UCI is a research-oriented school with rigorous academic coursework.
The curriculum is focused on teaching community and public health.
The School receives extensive research funding.
The School has special provisions for military veterans.
The School has recently increased support for scholarships.
The faculty staff of the School has received multiple awards.

7. Sacramento State University, Sacramento, CA

Sacramento State University was founded in 1947.The School of nursing at the California state university (CSU) Sacramento belongs to the Sacramento State University College of Health and Human Services. The School offers several undergraduate and graduate programs. The programs are highly competitive, and the acceptance rate is relatively low.
Why Sacramento State University for nursing?
97% pass rate at the NCLEX exam for the college graduates.
High ranking among California nursing schools.
Professors are reported to be even-tempered and supportive.
The School offers mentoring and group advising for students and applicants.
The teaching is more practice-oriented than research-oriented, which is essential for a professional degree.

8. Stanbridge University, Orange County, CA

Stanbridge University is a private vocational school that specializes in offering programs that teach certain occupations, from nursing to veterinary science and different types of therapy. It offers a variety of nursing programs suitable for diverse student needs. There are two campus locations, and the university also offers online programs.
Why is Stanbridge University best for Nursing?
Stanbridge University is considered one of the best small colleges in California in 2020.
Small classes and highly responsive staff.
Innovative teaching with multiple tools including cloud-connected classrooms, simulation labs, VR, and synthetic cadavers.
The School has an outreach program devoted to community service.
Interesting clinical rotations

9. California State University, Chico, CA

California State University-Chico is a part of the California State University system. Previously the college was known as Chico Normal School and was founded in 1889.It was known as a Chico State since 1972.Its School of Nursing is a part of the College of Natural Sciences. The School offers many undergraduate and graduate programs, as well as an online Master of Science in Nursing program.
Why is Chico State University best for Nursing?
The programs of Chico State School of Nursing are highly ranked in California.
The university offers a unique rural preceptorship program that provides licensed nurses with additional clinical experience in a rural setting.
The School provides quality structured education.
Many professors of the School have received awards and acknowledgment.
The School is praised for its supportive environment and abundance of student resources.

10. San Jose State University, San Jose, CA.

The Valley Foundation School of Nursing is a part of San Jose State University. It offers several nursing undergraduates and graduate programs. Future first-year students must apply as undeclared pre-nursing majors and complete many requirements for entering the BSN program.
Why San Jose State University for Nursing?
San Jose University is listed among best colleges for earning RN degree in the San Jose area.
The School offers a specialized graduate wound and ostomy program.
The School has the Alpha Gamma Chapter of the Sigma Honor Society of Nursing.
The School offers various opportunities for clinical practice from local hospitals to community nursing centers.
The scientific and practice courses are supplemented with courses on writing and critical thinking.

There is an increasing need for nurses with advanced education, and modern universities do their best to fulfill it. If one wants to pursue a nursing degree, there are multiple educational options in California.
Currently, most of the colleges have started using modern technology and simulation labs for teaching future nurses. It has also become possible to combine work and studies due to flexible online and hybrid nursing programs.

Cite This Page
Key References