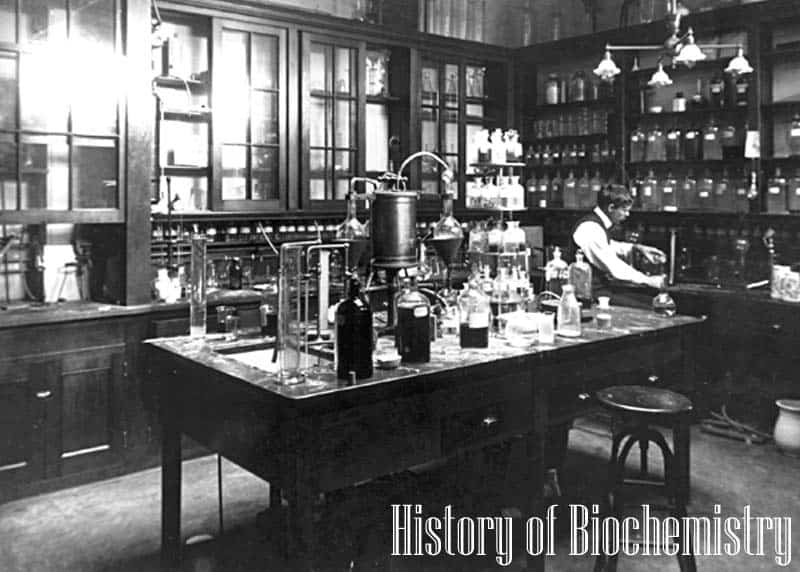 Biochemistry is the study of the chemical composition of the living matter and the biochemical processes that govern life activities throughout growth and maintenance[1]. It comes from the words "bio" meaning "life" and chemistry, thus the "chemistry of life". Unlike other fields, it focuses on the processes that occur at the molecular level by studying how the structure of a molecule relates to its function. As a result, it allows the prediction of how molecules will act[2]. Here is the history of biochemistry chronologically from its inception until today.
Biochemistry is important in the development of a wide range of scientific disciplines, which include microbiology, cell and molecular biology, botany, genetics, forensics, and medicine[1]. The emergence of Biochemistry as a discipline is arguable and remains unclear, even at present. However, most scientists believe that it started from the ancient Greeks, who dwelled on the structure, composition, and different processes that occur within living organisms[3].
[1] – Singh, P., Batra, H.S., Naithani, M. History of biochemistry nih. 2004. (accessed July 20, 2016).
[2] – Society, Biochemical. What is biochemistry? Biochemistry (accessed July 21, 2016).
[3] – Helvoort, Ton van. "History of Biochemistry." Reader's Guide to the History of Science, 2000: 81.
[4] – Coley, N. "History of Biochemistry." History of Biochemistry, 2016: 9.
[5] – Advameg. History of Biology: Biochemistry Biology reference. (accessed July 21, 2016).
[6] – Pray, L. "Discovery of DNA Structure and Function: Watson and Crick." Nature Education, 2009: 100-101.