Are you intrigued by the vast, mysterious world beneath the ocean surface and want to explore it for a living? Marine biologists delve into these depths daily, exploring how life thrives in our planet's aquatic ecosystems.
BioExplorer demystifies their crucial role from studying intriguing marine creatures and plants to preserving precious underwater habitats. Hold your breath as we dive deep into the incredible world of Marine biology!
Key Takeaways

What is Marine Biology?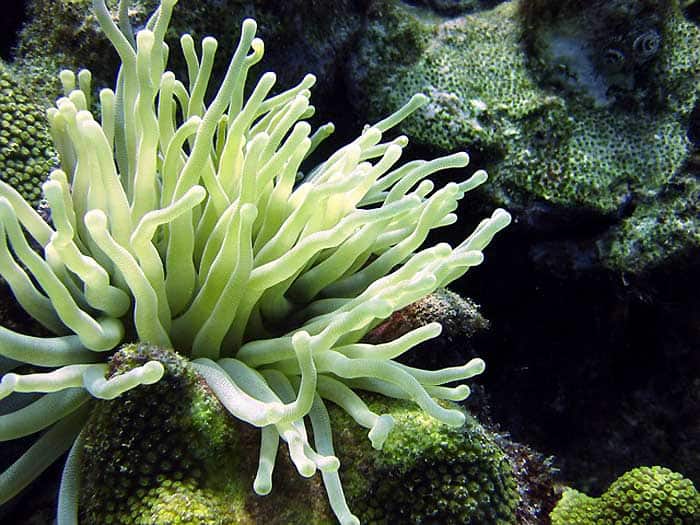 Marine biology is the scientific study of organisms inhabiting the ocean and other saltwater environments. As part of the broader marine sciences, it investigates how these aquatic species interact with their ecosystems under varying conditions.
This field is critical in understanding climate change impacts, conserving biodiversity, and managing resources responsibly. Marine biologists are integral to this science, tasked with exploring complex underwater systems and puzzling mysteries hidden beneath surface waves.
Suggested Reading:

Definition and importance of studying marine biology
Marine biology is about studying sea life. This includes creatures and plants in oceans, wetlands, and estuaries. Marine biologists dig deep to learn how the ocean impacts where organisms live.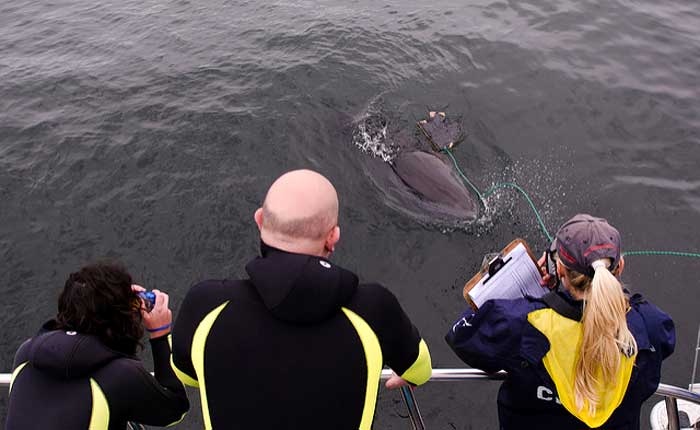 They look at how marine life acts, lives, and plays with the environment. Their focus? All parts of sea life! It's key for us to study this field. The reason is that we need to understand oceans' processes and systems better.
Also, we can see clearly when human activity harms these areas.

Role of marine biologists in understanding marine ecosystems
Marine biologists do critical work. They shed light on the hidden world beneath the ocean's surface. Their task is to study marine life and the way it acts. They eye everything from small fish to big whales.
Also, they keep an eye on plants that live underwater. Testing the water for chemicals is also a part of their job.
Their aim? To find out what lives in our oceans and how it reacts to change.
They spot shifts in where animals choose to go and live. Doing this helps us foresee changes that might happen because of human actions. Many marine biologists focus on new species, too! Unseen life forms can tell us much about how our saltwater ecosystems work.
These scientists are true friends of Earth's watery places! With their work, we stand a better chance at keeping these habitats safe and full of life.
Suggested Reading:

What Do Marine Biologists Do?
Here are top 25 things that marine biologists on their day-to-day lives.
1. Studying Diverse Sea Creatures

2. Exploring the World of Plankton

3. Observing Majestic Whales

4. Choosing Specialized Fields

5. Diverse Methods of Ocean Exploration

6. Deciphering Celestial Effects on Tides

7. Diving into Water Chemistry

8. Understanding Marine Interactions

9. Unearthing Ocean Floor Geology

10. Guardians of Marine Life

11. Bird-Watching by the Shore

12. Studying Coastal Land Creatures

13. A Day of Varied Marine Tasks

14. Observing in Natural Habitats

15. Champions of Water Health

16. Decoding Complex Water Systems

17. Sustainable Marine Ecosystem Advocates

18. Highlighting Conservation Strategies

19. Adventures in Scuba Diving

20. Collecting Underwater Samples

21. Discovering Unknown Aquatic Species

22. Overseeing Fish Populations

23. Tracking Marine Mammal Migrations

24. Innovating Underwater Research Tools

25. Collaborating for Greater Discoveries

Responsibilities of Marine Biologists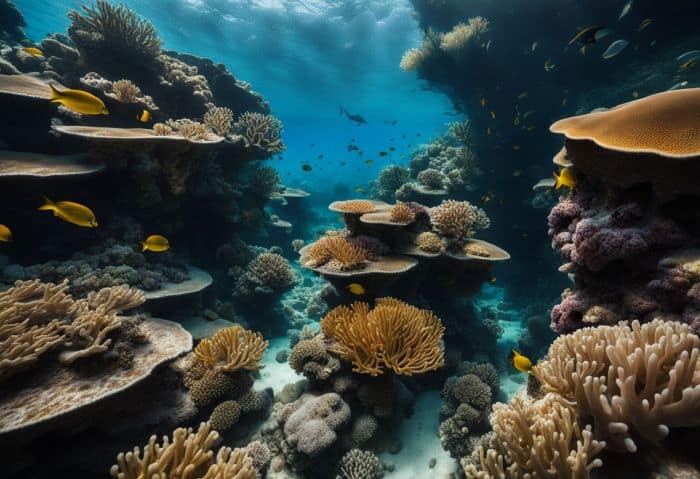 Marine biologists primarily carry out vital tasks such as conducting research and accumulating data in the field. They also delve into detailed analysis and interpretation of collected data within laboratory environments.
Their work involves studying marine organisms, understanding their behaviors, and examining their interactions with various marine ecosystems.
Conducting research and collecting data in the field
Marine biologists go to the ocean to do their work. They study marine life in their own home. Their tools are nets, tags, and diving gear. They take notes on what they see. This is called fieldwork or research in the field.
It helps them learn how living things act in the sea. They look at animals, plants, and water conditions too. Often, they bring samples back to a lab for more tests.

Analyzing and interpreting data in the laboratory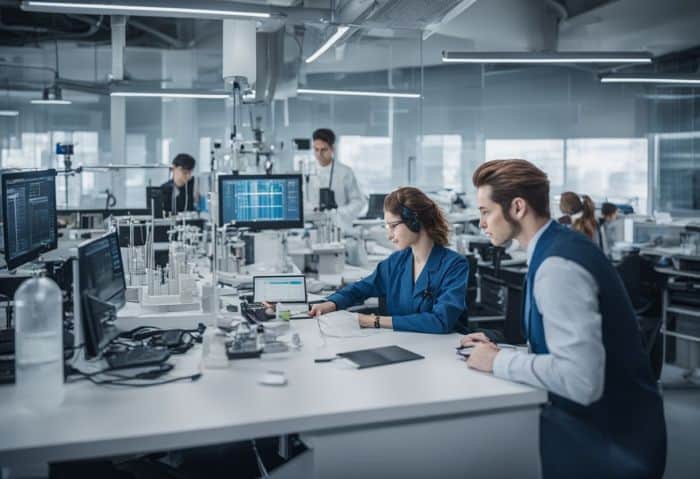 Marine biologists use special computer tools to read and sort data. Data comes from taking samples at sea or tracking wild animals. The marine biologist uses this data to better understand life under the ocean.
Marine biologists sometimes write reports about what they learn from the data. It tells us how human steps change our oceans and water life. This work is key as it helps protect and keep all forms of sea life safe.

Studying marine organisms and their behaviors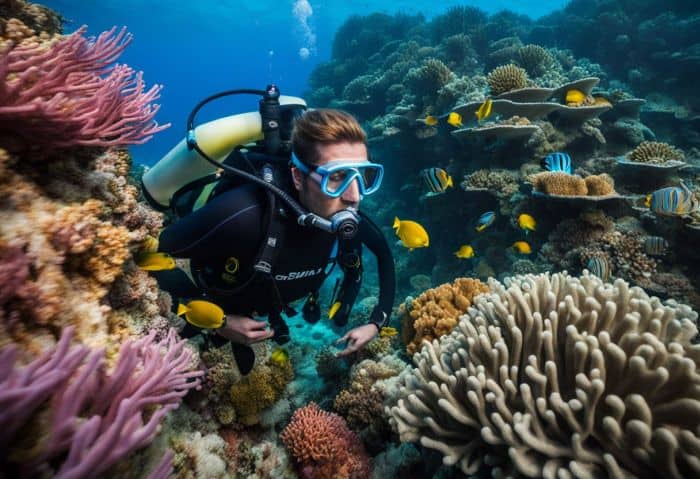 Marine biologists take a deep look at sea life. They study different types of animals, like whales and fish. They also focus on plants that grow in the ocean. These scientists learn how these organisms live day to day.
They watch carefully to see what they eat and where they go. This can help them determine why some species are more common than others, or some might be in danger. The goal is to better understand every part of marine life to keep our oceans healthy for many years.

Education and Career Path for Marine Biologists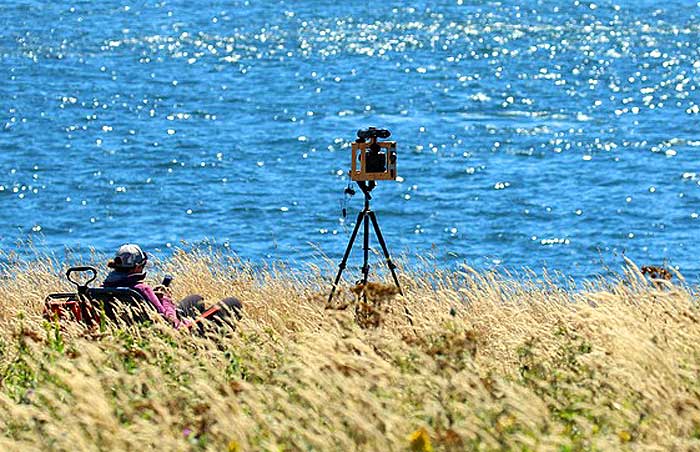 Embarking on a career as a marine biologist requires specialized education, starting with degree courses highlighting marine life and ecosystems. Hunting for internships and fieldwork offers hands-on experience vital for honing research skills.
With myriad opportunities from academia to government agencies, the journey into becoming a marine biologist unfolds an extraordinary exploration of our oceans' mysteries.
Find out more about how you can navigate this thrilling path!

Degree requirements and recommended courses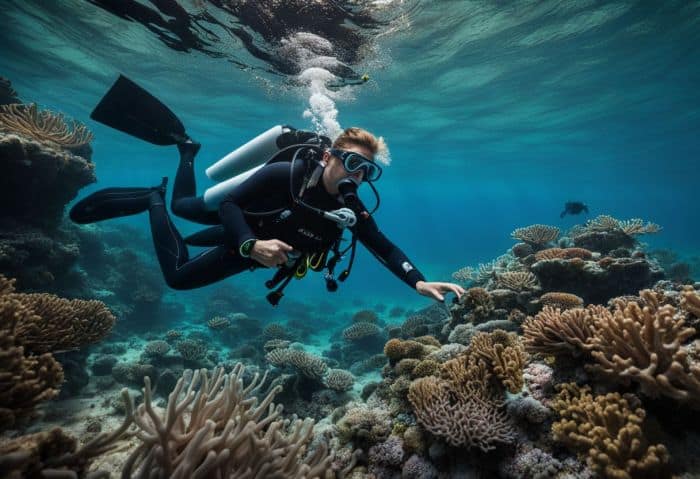 To become a marine biologist, you need the right school plan. This job needs a good understanding of math, physics, and science. Here are some courses you should think about:
High school classes in earth science, chemistry, and biology.
A university degree in marine biology or another related field like animal science or botany.
More studies to get a master's degree if you want to research.

Gaining practical experience through internships and fieldwork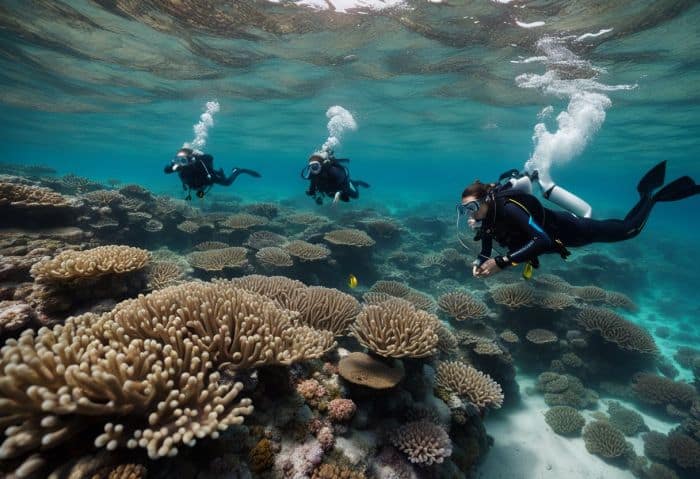 Starting out in marine biology means getting hands-on. You grow skills through internships and fieldwork. It all begins with you saying yes to working for free. This is how you gain a lot of learning.
Start by looking for internships or fieldwork near the sea or ocean.
Work done here can add to your knowledge.
Learn about fish, plants, and seaweed in saltwater places.
The stuff you learn from internships helps you do better later as a marine biologist.
Even experts do these kinds of work to keep learning new things.
This learning is used to help keep our oceans safe and full of life.
Meeting people through your work leads to good connections in your job field.
These people can then help you find more work later on.
The joy of this work lets you protect sea life now and in the future.

Career opportunities in academia, research institutions, and government agencies
A marine biologist's job opens many doors. You might work for a school, research place, or the government.
Working in a school is one chance for you. You can teach others about the sea.
Another choice is working at a research place. Here, you dig into facts and find new things about sea life.
The government has jobs too! They need help deciding how to look after our seas and sea life.
Some marine biologists work in private groups. They do tests and make new ways to learn about the sea.
Other marine biologists serve in groups that keep fish safe.
And some work with the army! They use what they know to aid in defense work.
A few work as tool helpers or sea plant growers also!
Many choose to be protectors of the sea as guides for keeping our waters clean.

FAQs
Marine biologists do great work. They study the ocean and its life forms. This helps us understand our planet better. We should all thank them for their hard work learning about and saving our seas.

Cite This Page