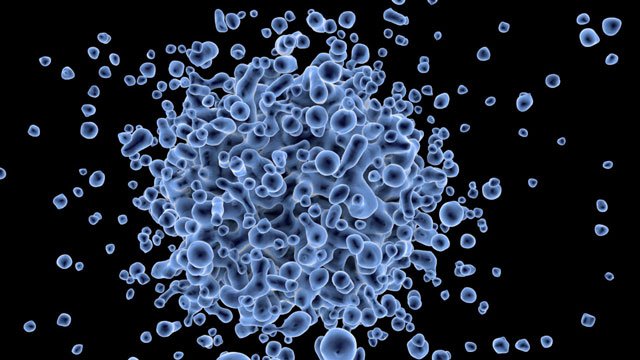 If you are interested to survey and know more about heredity, the variation of traits in living organisms and of course genes, pursuing a course in Genetics could work wonders. Did you know that the appearance and structure of an organism directly depends on heredity? Now the question that pops up here is what is heredity? We are pretty much versed about the fact that reproduction is a biological process.
During this process, there occurs a transmission of genes, particularly from a parent cell to a developing embryo. As a result, offspring are expected to inherit genes, similar to that of their biological parents.
Think about it – When cuddling an adorable infant, do you often go wow about the baby's appearance and make statements like his hair is just as good as his mother or her eyes are identical to her father? Well, these statements are absolutely true. Due to the transmission of genes, offspring develops a few traits similar to their parents.
Genetics is a branch of science that deals with the study of information on heredity, DNA control functions, genes, biological functions of cell, expression patterns of genes, also known as 'Microarray Technology' and molecular biology. Geneticists focus on areas like evolution, population and bioinformatics.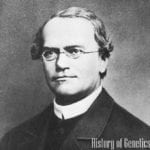 Genetics is the science of heredity & variation. This page explores the History of Genetics and important events around the subject of genetics from start.
What will you study on taking up a course on Genetics?
To become literate in the subject of Genetics, you will have to gain insight on a variety of subjects. Some of them include:
Introductory information on genetics. Its concept and meaning.
Facts on DNA Anatomy and how to do it.
Limelight on the basics of population genetics.
An idea about Genotyping.
Relations and correlations between Genotype and Phenotype.
Description of terminologies, methodologies and technologies related to the study of modern genetics.
Concepts about trait genetics. How to study and understand the complexity of traits and their patterns?
Gregor Mendel also popular as the "Father of Genetics" created theories after observing patterns by which traits are handed down from parents to offspring. He first conducted an experiment on pea plants. However, after years of scientific analysis, Genetics has evolved from a study about genes to a multidisciplinary subject applicable on all living organisms including bacteria and plants. From clinical research to the study of population, Genetics is deemed as a crucial branch of science.

Department of Energy Human Genome Program
The Human Genome Program of the Department of Energy is focused on reaching the goals of the U.S. Human Genome Project in cooperation with the extramural division of the National Human Genome Research Institute of the National Institutes of Health. Link
ECOGENICS GmbH – molecular marker services
ECOGENICS develops molecular tools for the genetic analysis of fungi, plants and animals. We provide custom-made solutions to facilitate research projects. Link
GEENOR
Articles and software related to genetic engineering and genetics. Link
Genetics Division of the WWW VL Biosciences
The WWW Virtual Library has a comprehensive list of genetic resource links which are categorized by species. Link
Genetics Education Center
The Genetics Education Center is for educators interested in human genetics and the human genome project. Resources on the human genome project, curricula, lesson plans, books, videotapes, and other resources are included, as well as information on a mentor network, genetic conditions, genetic careers, and glossaries. The site is maintained by Medical Genetics, University of Kansas Medical Center. Link
GENETICS OF FITNESS AND PHYSICAL PERFORMANCE
Do genes determine champions? Genetic information about athletes predisposition to illness and injury. Genetic engineering to create "super-athletes". Gene therapy and tissue engineering in sports medicine. Link
GenomeWeb
The GenomeWeb is the authoritative collection of the best genome related sites on the Web. Link
Genomics and Bioinformatics Group
The Genomics & Bioinformatics Group (GBG) web site offers useful bioinformatic program packages, microarray data analysis information, and molecular databases for genomic and proteomic research. Link
Human Genome Project Information
The main homepage for Human Genome Project information –what the project is; its progress, history, and goals; what issues are associated with genome research; frequently asked questions, the science behind the project; who its sponsors are. Link
KEGG
Kyoto Encyclopedia of Genes and Genomes (KEGG) is an effort to computerize current knowledge of molecular and cellular biology in terms of the information pathways that consist of interacting molecules or genes and to provide links from the gene catalogs produced by genome sequencing projects. The KEGG project is being undertaken in the Institute for Chemical Research, Kyoto University as part of the Japanese Human Genome Program. Link
Magpie
A list of current genome sequencing projects with links to their respective researching facility. Link
Maize Genetics COOP Stock Center
A repository for maize mutants utilized by scientists conducting biological research. Order genetic stocks and obtain information about maize mutants. Link
The DNA Learning Center web
The DNA Learning Center web page contains a wide variety of online DNA resources as well as information on our many workshops, field trips, courses and products. Link
The Euro-MRX consortium: groundbreaking research into Mental Retardation
The Euro-MRX Project carries out research into the genetic causes of X-linked mental retardation. The goal is to identify new genes associated with MRX and to improve diagnostic techniques. Link
The Interactive Fly
Website maintained by the Society of Developmental Biology containing information regarding Drosophila genes and their roles in development. Link
TIGR Microbial Database
A listing of microbial genomes and chromosomes completed and in progress. Link
Join Our Mailing List
Subscribe to our mailing list and get biology related news and updates to your email inbox.