These topics highlight the inventions in biochemistry 2021. It emphasizes various biochemistry research and developments such as the relationship between enzyme and substrate concentration, the mechanism for RNA-protein interaction, strategies to overcome DNA replication errors, biochemicals leading to neurodegenerative disease, natural product biosynthesis, high-yield synthesis of antiviral drugs, hydrogel-based brain-machine interface, and more.

[toc heading_levels="2,3″ exclude="TOP 10 BIOTECHNOLOGY DISCOVERIES IN 2019*|TOP 15 BIOCHEMISTRY DISCOVERIES IN 2018*|HOW TO BECOME A PSYCHIATRIST*|EXPLORE WHAT IS CELL THEORY & PARTS OF CELL THEORY*|RIBOSOMES FUNCTION: THE CELL'S PROTEIN MACHINERY*|HOW ARE VIRUSES DIFFERENT FROM BACTERIA*|TOP 10 BIOCHEMISTRY NEWS OF 2020 – A ROUND-UP*|TOP 10 MICROBIOLOGY NEWS OF 2020*|TOP 10 GENETICS NEWS OF 2020*|ARE ENZYMES PROTEINS*|TOP 15 LATEST MICROBIOLOGY & VIROLOGY DISCOVERIES IN 2018*|TOP 15 BIOCHEMISTRY DISCOVERIES OF 2019*|THE 25 MOST NOTABLE BIOLOGY DISCOVERIES OF ALL TIMES*|EXPLORE TYPES OF GREENHOUSE GASES AS AGENTS OF CLIMATE CHANGE*|Explore Virus Structure, Viral Structure Types, and Functions*"]
Top 15 Biochemistry News of 2021
Let's glimpse the research findings of 2021 in Biochemistry with broader perspectives.
1. Scientists suggested that the right blend of enzyme and substrate concentration can create enzyme-based biological cellular factories (Germany, Oct 2021)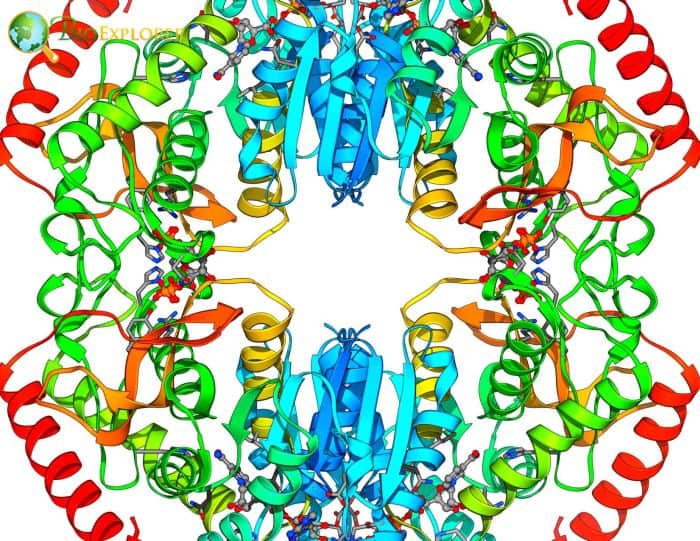 A large portion of the resources used by biological cells goes toward creating the enzymes that catalyze the transformation of substrates into products. An international team of bioinformaticians and biophysicists found the most effective relationship between an intracellular enzyme and substrate concentrations.
Numerous chemical reactions that would otherwise occur too slowly or not at all are catalyzed by enzymes.
Enzymes are crucial molecular tools for cells to produce their structural constituents and control their processes. There are countless varieties of enzymes and substrates in biological cells.
Understanding how their concentrations affect cellular functions is crucial for molecular biology and medicine.
Such information also aids biotechnologists in creating enzyme-based biological factories that are more effective.
The study's findings support the idea that a substrate's intracellular mass should equal the mass of the free enzymes awaiting its conversion into products. Experimental data for the bacterium E.coliproved this connection.
Suggested Reading: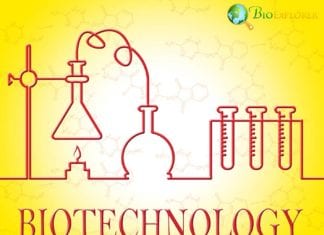 Here are the top 10 best biotechnology discoveries in 2019 - this includes the production of enzymes outside of the cell and manipulate bacteria to consume CO2.

2. Unraveling biochemical laws governing the expression of thousands of genes and interactions between RNA and proteins (USA, Feb 2021)

3. De-regulated biochemical pathways can lead to bipolar disorder (USA, April 2021)

4. Scientists confirm that the design of proteins with novel biochemical functions is now possible (Japan, June 2021)

5. Highly effective human reverse transcriptase that can write RNA sequences into DNA has been discovered (USA, June 2021)

6. Metabolic engineering made it possible to combat pathogen attacks in a better way by developing tropone-based compounds (Germany, July 2021)

7. Scientists investigated the mechanism of how enzymes to aid Actinobacteria to create bioactive compounds (Germany, March 2021)

8. Antifungal drug's atomic structure confirms novel mechanism, paving the way for less harmful derivatives (USA, Dec 2021)

9. Scientists discovered a new pathway for rapid, high-yield synthesis of the investigational COVID antiviral drug (USA, Nov 2021)

10. As predicted in 1953, mirror-image peptides form a "rippled sheet" structure (USA, Dec 2021)

11. Scientists reveal the enzyme responsible for the coronavirus's resistance to antiviral drugs (USA, Aug 2021)

12. Researchers unveil flexible brain-machine interface made of hydrogel (Korea, July 2021)

13. Researchers found a crystalline, non-biological substance that exhibits induced-fit binding behavior (USA, 2021)

14. Researchers found a nitrogenase-mediated carbon monoxide (CO) reduction mechanism (Germany, June 2021)

15. Researchers find that protein switches control the replication of DNA (USA, July 2021)

This series of biochemistry news gives us a detailed overview of the recent development in this field. The interplay between enzyme-substrate concentration, unraveling roles between RNA and binding protein kinetics, novel enzymes ExoN playing an important role as antiviral therapy, and establishment of induced fit model. Hydrogel-based brain interface synthesized and many more. With these developments as the foundation, we expected more exciting findings in 2022.

Cite This Page