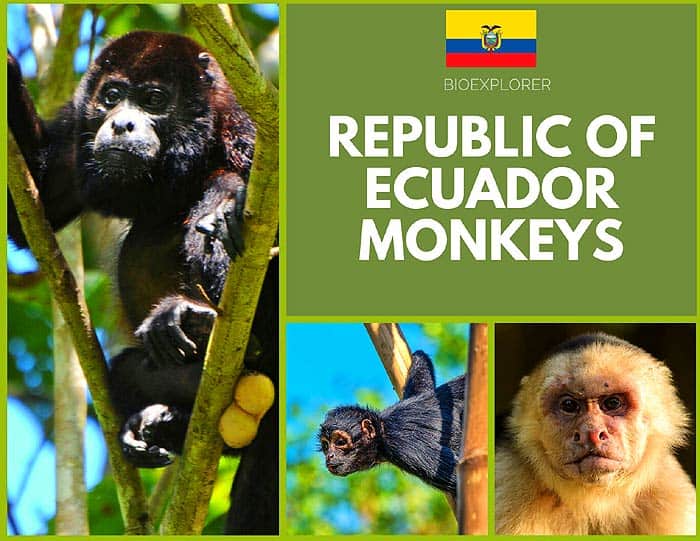 Ecuador Monkeys: Ecuador, officially known as the Republic of Ecuador, is a nation in western South America; it is infamous for its incredible biodiversity and beautiful tourist destinations.
Ecuador is home to 21 species of New-World monkeys, though none are endemic to the country. Some examples of these monkey species include the red titi monkey (Plecturocebus discolor), the Colombian white-throated capuchin (Cebus capucinus), and the saddleback tamarin (Leontocebus fuscicollis).
Interestingly, in early 2022, Ecuador's High Court made a landmark decision involving wild animals (including monkeys). Specifically, in 2019, a woman's wooly monkey (which she removed from the wild) was taken away from her by government officials and put in a zoo, where it died just a month later; before the woman knew that her pet was dead, she filed an official complaint to get it back [1].
In the end, however, the court ruled that all wild animals have the right not to be exploited by humans in any way (suggesting that both the woman and the government officials were in the wrong[1]).

Ecuadorian Monkeys
Here are the monkeys from the Republic of Ecuador.

Cite This Page