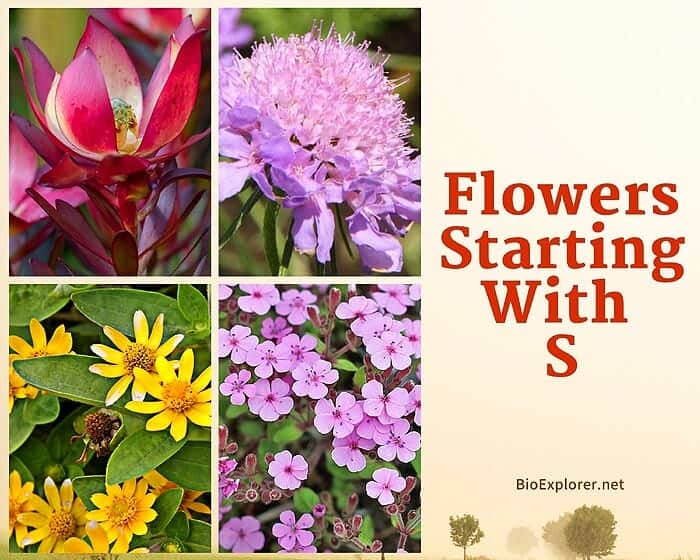 According to the University of Vermont Saffron project[1], cultivating Saffron Crocus flowers are a good revenue source for farmers to produce the most expensive spice in the world (Saffrons). You can grow Saffron flowers in the home garden to bring beauty and some sweet honey-like fragrance to your home.
Flowers Starting with S
Besides the Saffron flower, there are many other types of flowers in the plant world, starting with S.
Cite This Page