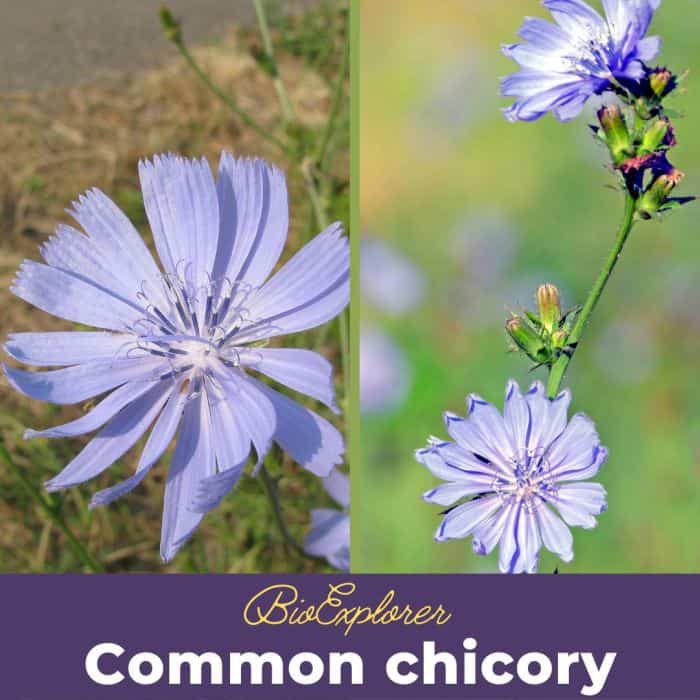 Common chicory (Cichorium intybus), known as radicchio or witloof, is a slightly woody perennial plant from the Asteraceae (Daisy) family.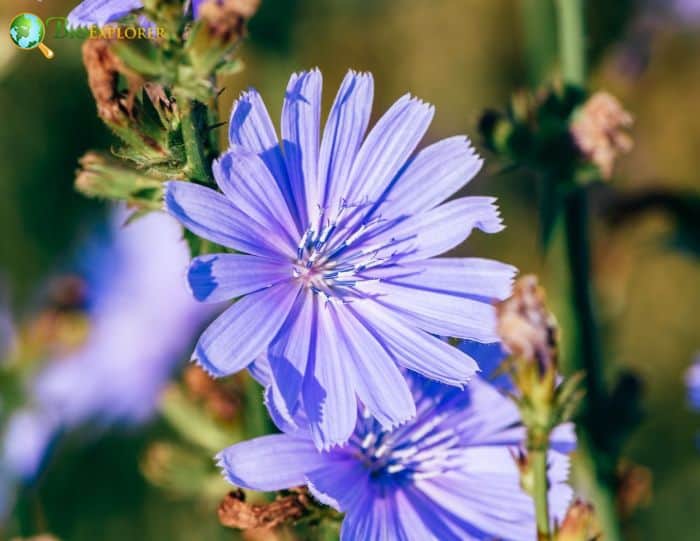 The genus Cichorium comprises 6 species[1] with the largest geographical presence in Asia and Europe. Chicory is a perennial plant that can reach 24 to 60 inches (60 to 150 cm). Chicory leaves can be roughly divided into stem leaves and base leaves.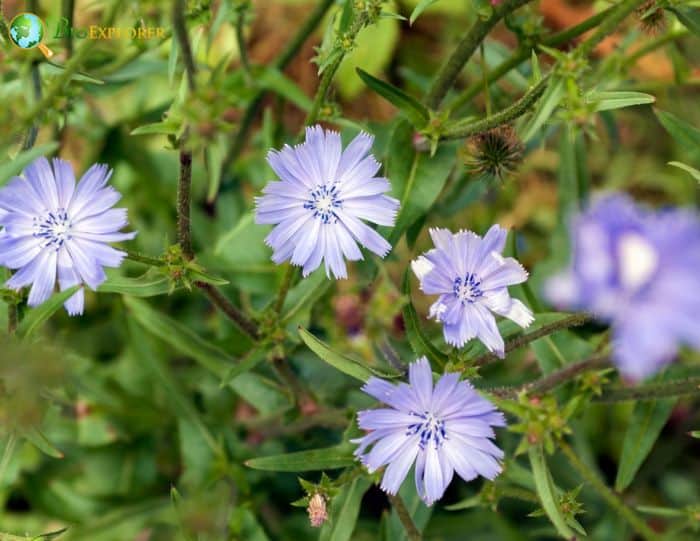 While the basal leaves are serrated, partially lobed, and slightly hairy, the stem leaves have a lanceolate shape with almost smooth edges. Chicory forms blue flowers during the flowering period generally lasts from late June to early October.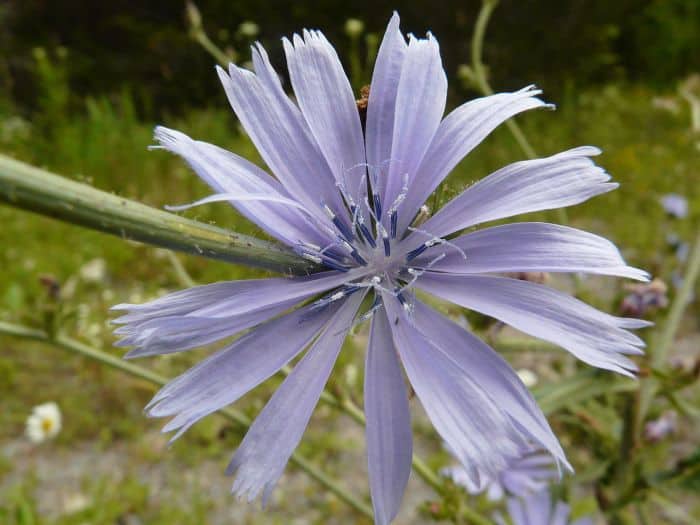 The showy flowers can reach a diameter of up to 2.4 inches (6 cm).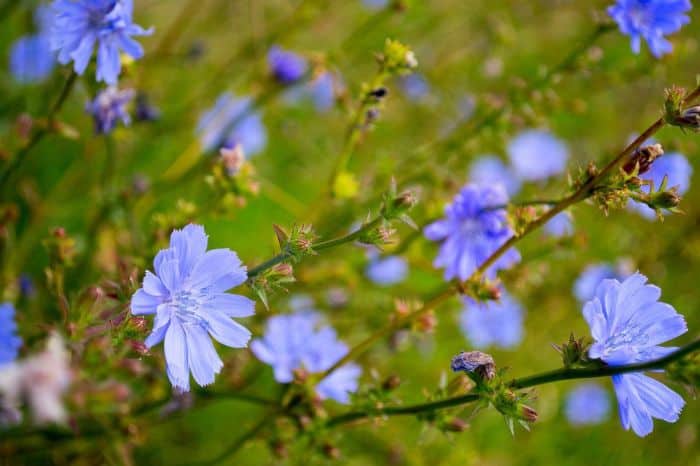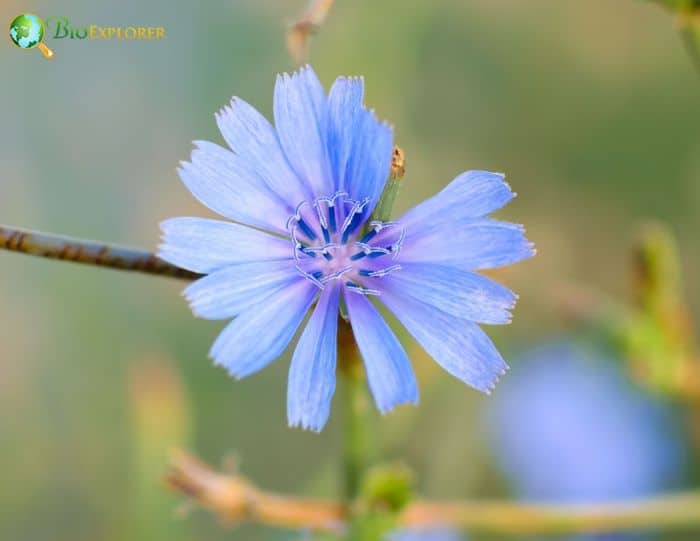 Cite This Page