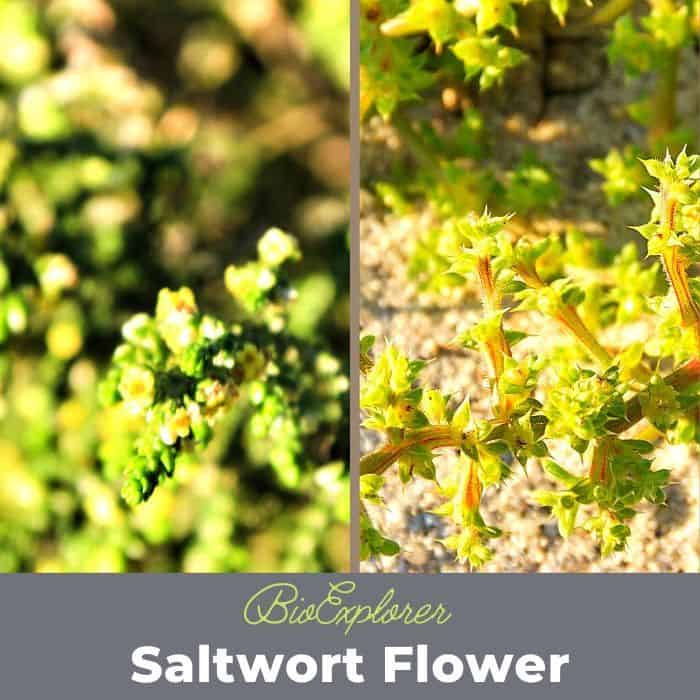 | | | | | |
| --- | --- | --- | --- | --- |
| Plantae | Caryophyllales | Amaranthaceae | Salsola | Salsola kali |
Plant Type: Annual herb.
Common Name: Saltwort, Russian-thistle, Tumbleweed, Glasswort.
Color: Greenish to white.
Flower Dimensions: 0.16-0.31 inches in diameter.
Flowering Seasons/Months: July to October.
Desert with Saltwort: Gobi.

Saltwort Flower Characteristics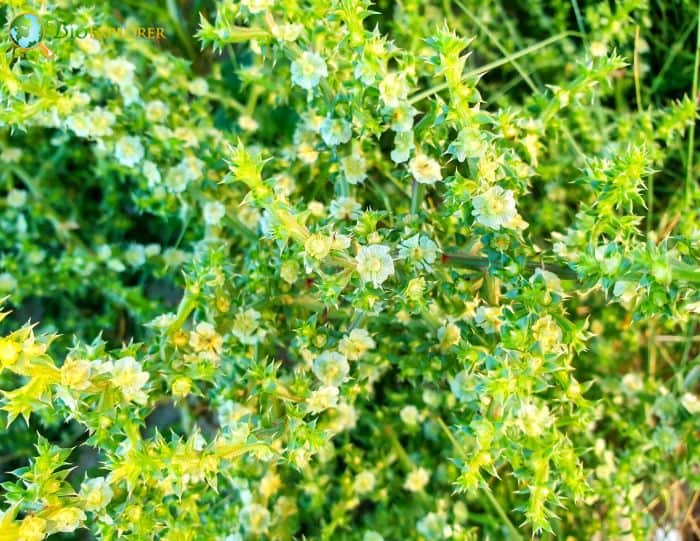 Saltwort is an annual herb from the Amaranth family. It is a low herb that can grow to 5-50 cm tall.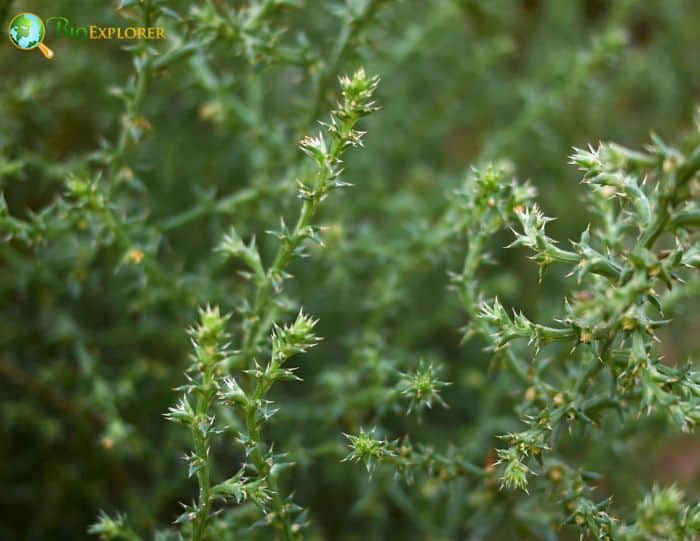 The stems of the Saltwort are erect. The young stems are red or purple with stripes.
The Saltw0rt is highly branched. The branches of the plant are arcuate. Other branches are almost prostrate.
The leaves of the Saltwort are fleshy, simple, lobed or unlobed, and alternate. The leaf blades are entire. The leaves are 1-2 mm wide.
The flowers of the Saltwort are radially symmetrical and possess 5 tepals fused into a cup or tube. Usually, there is one flower per axil of the bract.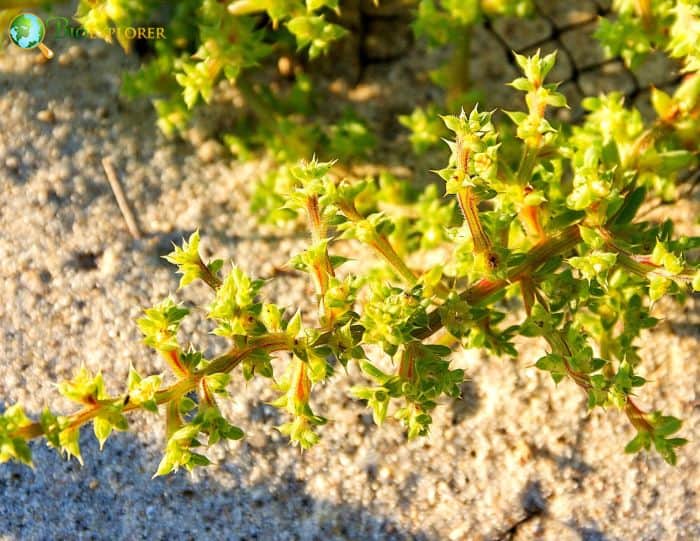 Saltwort Facts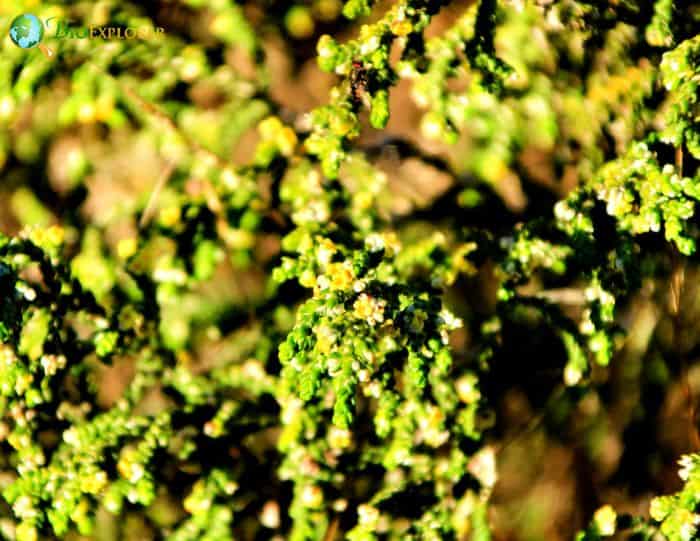 Salsola[1] comes from the Latin Salsus, which means "salty, " and kali means ashes of a sodium-rich plant.
The prickly Saltwort is not a halophyte. The plant prefers sand further from the shore.
Saltwort contains 5% oxalic acid[2]. Therefore, this plant must be eaten in moderation because oxalic acid can lead to nutritional deficiencies.
The stem extracts of Salsola kali[3] are found to have effective antimicrobial activity against many human pathogens.
In Europe and North America, the pollen inhalation of Salsola kali[4] is a common cause of respiratory diseases. Research using the modified vaccine of S. kali pollen is proven effective and safe in treating patients with pollen sensitivity.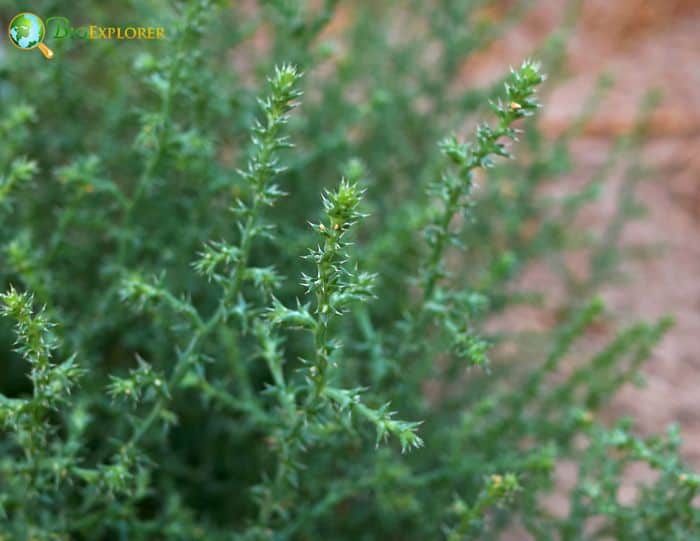 Cite This Page