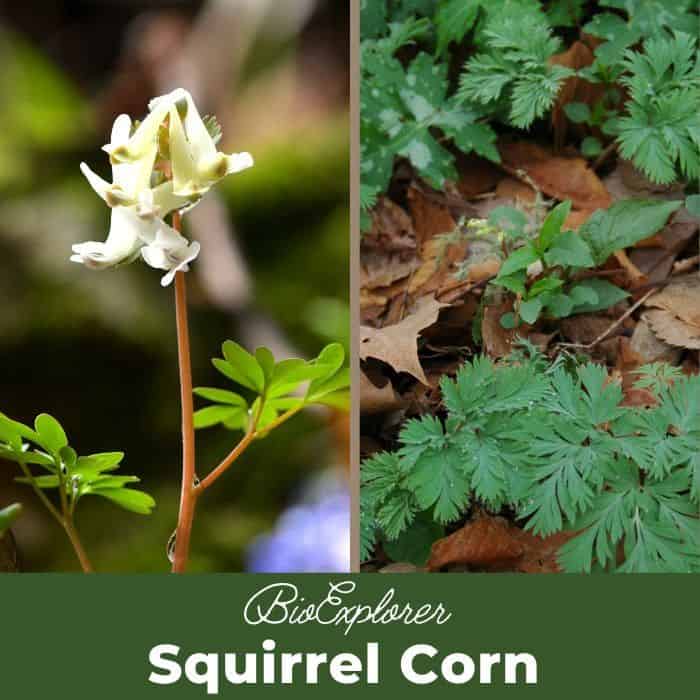 Plant Type: Perennial herb.
Common Names: Squirrel Corn.
Color: White, Pink
Flower Dimensions: 0.5 inches in length.
Flowering Season: April and May.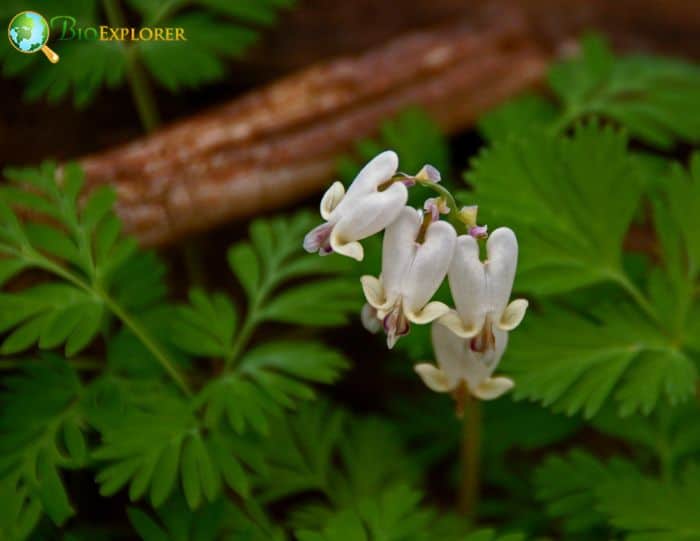 Dicentra canadensis is a perennial herb with blue-gray and fernlike foliage. This species belongs to the family Fumeriaceae. The squirrel corns are natives to the east of North America.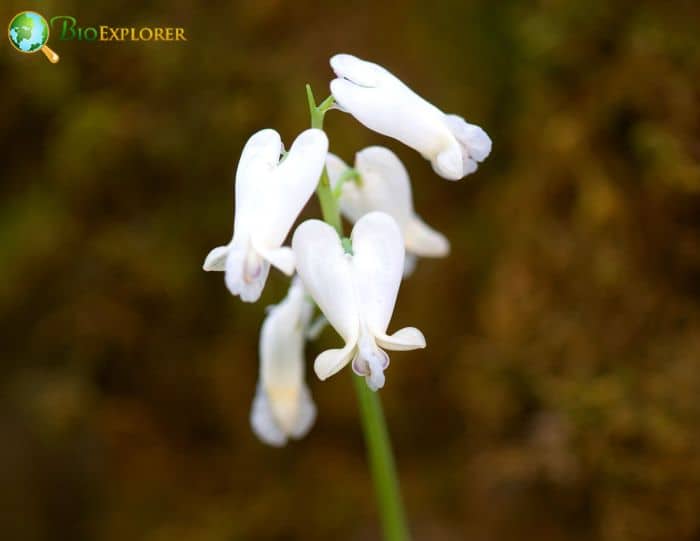 The foliage of the Squirrel Corn is 6-10 inches. The compound leaves of the Dicentra canadensis are finely-cut, smooth, lacy, and blue-green.
The flowers of the Squirrel Corn are dainty and shaped like broad hearts. These flowers are fragrant in pinkish white. Sometimes, the flowers have pale lavender tinged.
The flowers of the Squirrel corn look like porcelain earrings above the foliage. The showy and fragrant flowers of D. canadensis are in a raceme.
Plants of Dicentra canadensis become dormant after they bloom.
Where can Squirrel Corns be mostly spotted?

North America

Interesting Facts about Squirrel Corn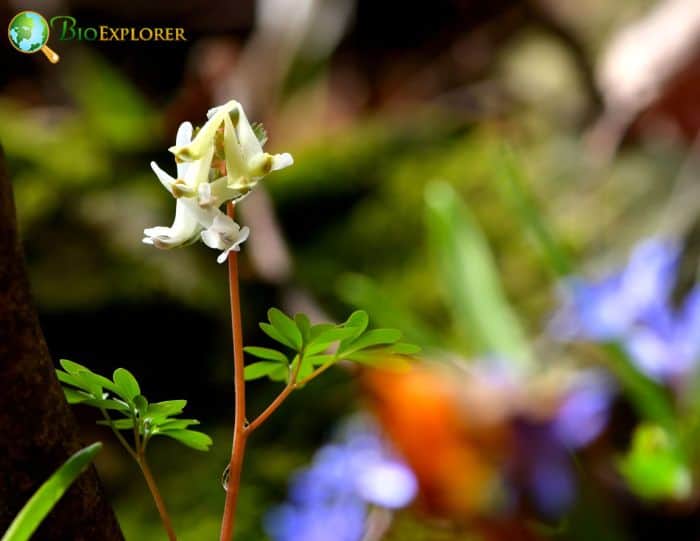 All parts of the Squirrel Corn plant are toxic only in large quantities[1]. However, it can also cause skin rashes.
The Squirrel Corn plants become dormant after they bloom. The mice and chipmunks are skilled in transplanting the tubers of the squirrel corn. Dicentra canadensis[2] is called Squirrel Corn because the underground food storage structures of the plant resemble corn kernels.
The dried tubers[3] of the Squirrel Corn are medicinal. It is used for the treatment of syphilis and menstrual complaints. In addition, the dried tubers are diuretic and tonic.
Dicentra canadensis[4] is reported to contain aporphine alkaloid bulbocapnine and dicentrine. Scientists were reviewing the cytotoxic properties of the aporphinoids and their possibility for developing anti-cancer agents.
Researchers studied the flavonoid components of Dicentra canadensis[5] to investigate its relationship with other species in the genus. Results show that D. canadensis is closely related to D. cucullaria.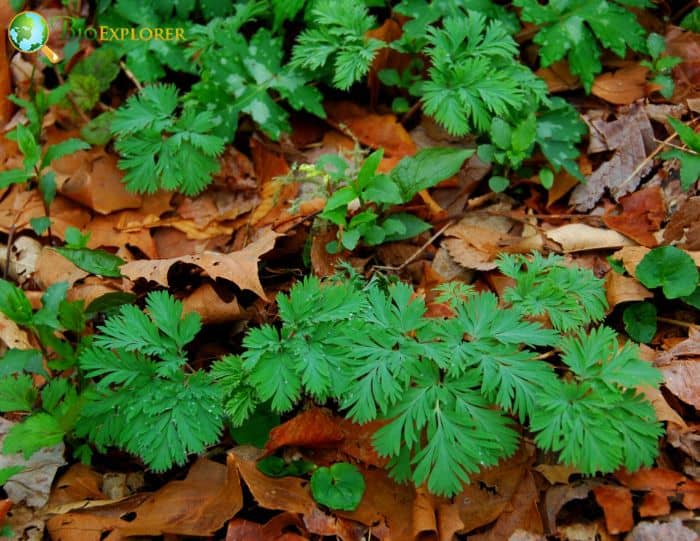 Cite This Page