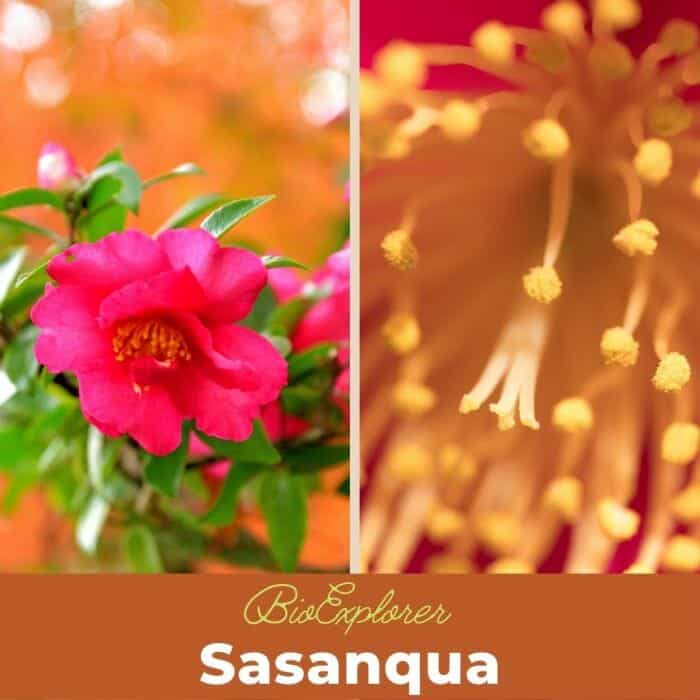 | | | | | |
| --- | --- | --- | --- | --- |
| Plantae | Ericales | Theaceae | Camellia | Camellia sasanqua |
Plant Type: Shrub
Common names: Sasanqua, Sasangua Camellia.
Flower Dimensions: Not more prominent than 3-4 inches in diameter.
Colors: White, shell pink, Rose, cherry red.
Flowering Season: It can bloom in late summer anytime through fall and winter.
Places in Japan where Sasanqua is found: Usually in Southern Japan.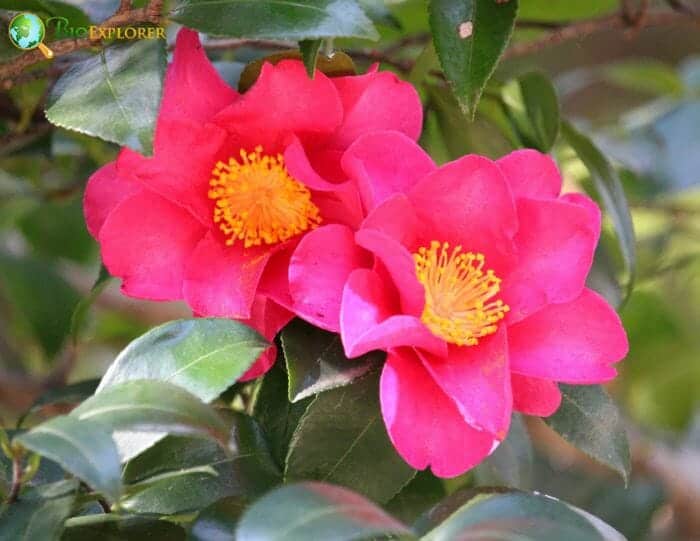 Camellia sasanqua is a shrub that can grow to 60 cm-3.6 m. It is a beautiful Japanese plant with a pleasing fragrance.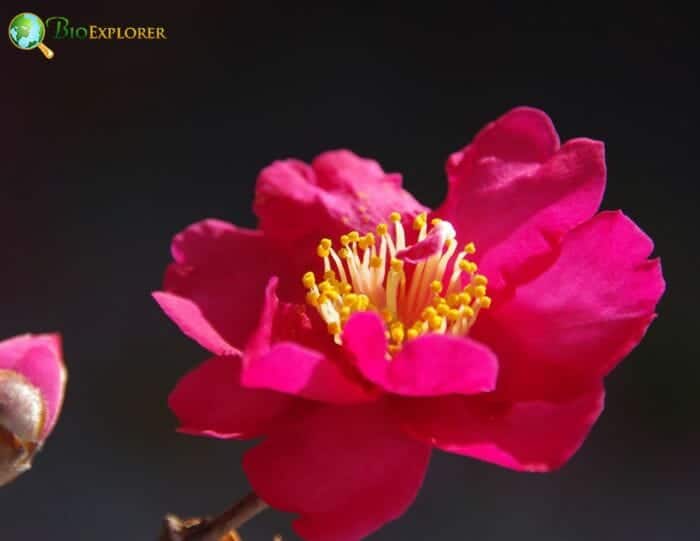 The flowers of the sasanqua are primarily single or semi-double. Therefore, their bloom is not as large as those of Camellia japonica. .
The foliage of the sasanqua is evergreen and glossy. The leaves are half the size of the Camellia japonica. .
The sasanqua grows faster than the Camellia japonica. It is a part-shade lover and blends beautifully with other flowers in the garden.
Interesting Facts about Sasanqua
The flowers are often taken to the grave to signify that those who have died are always remembered.
The Sasanqua flower is often given to loved ones because it symbolizes desire and passion.
The flower is often given to someone you want to see successful because the sasanqua signifies perfection and excellence.
Sasanqua can be given to the person we admire secretly since it symbolizes being delicate, gentle, and sophisticated.
The Sasanqua flower conveys the secret message: to treasure Love and always have a positive mindset no matter what.
Cite This Page